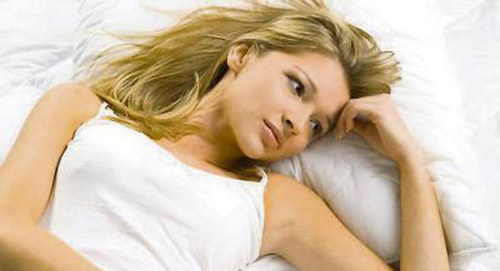 There's some important news for millions of people-most of them women-who suffer from the syndrome fibromyalgia: a new study suggests that sleep deprivation is associated with an increased risk of developing fibromyalgia.
 The study was conducted at the Norwegian University of Science and Technology. The study included 12,350 women. At the outset of the study, all the women were free of physical impairment, musculoskeletal pain, and fibromyalgia. A decade later, 327 of the women-2.6% of the study population-had developed fibromyalgia. Researchers asked all the women in the study to report on their sleep habits and their sleep problems. They found that women who reported sleep problems were significantly more likely to have developed fibromyalgia than women without sleep problems. The researchers also found that the risk of fibromyalgia increases with a woman's age.
It's important to make clear that this study does not prove that sleep deficiencies cause fibromyalgia. What it does do-for the first time-is establish a strong connection between sleep problems and fibromyalgia, by showing the increased risk of fibromyalgia that is associated with lack of sleep.
Dr. Alex Jimenez D.C.,C.C.S.T's insight:
While fibromyalgia can develop after trauma or injury from an accident or failed medical procedure, or simply from misunderstood causes, recent research has concluded that sleep deprivation can cause symptoms of the condition to develop, particularly in women, whom are more prevalent to develop fibromyalgia in the first place. Several studies have also linked sleep habits and issues with the painful condition. For more information, please feel free to ask Dr. Jimenez or contact us at (915) 850-0900.