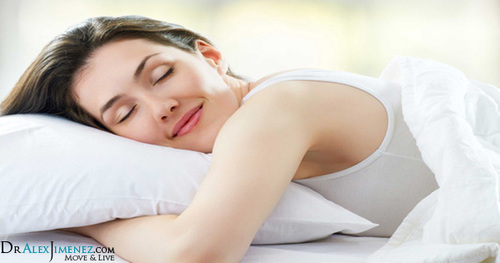 For an individual with neck pain, the hardships that come with a deep sleep are not unusual, however, choosing a proper pillow can help ease the symptoms of neck pain. The only requirement is, taking careful considerations of your own sleeping habits to purchase a pillow that will benefit your overall health in the long run.
There are numerous varieties of pillows to choose from but beforehand, you must first determine the primary position you sleep in. Pillows come in a variety of shapes, sizes, and firmness, and, depending on your sleeping position, some pillows can support the head and neck more comfortably than others. When shopping for a new pillow, consider the following tips and avoid settling for an improper pillow choice.
First, before selecting a new pillow, make sure to consult your chiropractor for suggestions. Chiropractors understand the cause of neck pain better than many and they may give you valuable information and recommendations on which type of pillow would be most beneficial for your sleeping posture and source of neck symptoms.
Then, consider doing some research in terms of a pillow's filling before purchasing one. Pillows are filled with a variety of material which is also important when considering which type of pillow will be the best choice for you. 
Also, it's important to consider the size of the pillow. Pillows typically range between 4 to 6 inches in height in order to help relieve pressure points around the neck and shoulders. Pillows which tend to be thicker or flatter then the average height are most often improper choices for the majority of people. An individuals size in relation to their pillow should also be considered. 
The function of a pillow is to provide comfort and support as well as hold the neck in a neutral position while sleeping. If your current pillow is not doing this for you, it could be one source for your neck pain.
Dr. Alex Jimenez D.C.,C.C.S.T's insight:
Neck pain is a common symptom many people experience that can affect their sleep. During those nights when the painful neck symptoms flare up, getting a full night's rest can be nearly impossible, leaving a person feeling tired and completely unprepared to face the day. In addition, an individual's sleeping position can further aggravate their neck pain. But, choosing a proper pillow by following several tips can help relieve neck pain symptoms. For more information, please feel free to ask Dr. Jimenez or contact us at (915) 850-0900.
Symptoms of neck pain can often be a result of an injury or possible underlying condition. Although finding a proper pillow may allow an individual to experience relief from their neck pain when sleeping through the night, it's essential to first seek immediate medical attention to diagnose and determine any possible cervical spine complications. Addressing your symptoms with a chiropractor and following chiropractic care along with finding the right pillow to sleep in can ultimately help improve your neck problems and restore your full nights of rest.
By Dr. Alex Jimenez
See on elpasochiropractorblog.com
Chiropractor & Functional Medicine Practitioner ⚕Injury & Sciatica Specialist • Author • Educator • 915-850-0900 📞
We Welcome You 👊🏻.
Purpose & Passions: I am a Doctor of Chiropractic specializing in progressive, cutting-edge therapies and functional rehabilitation procedures focused on clinical physiology, total health, practical strength training, and complete conditioning. We focus on restoring normal body functions after neck, back, spinal and soft tissue injuries.
We use Specialized Chiropractic Protocols, Wellness Programs, Functional & Integrative Nutrition, Agility & Mobility Fitness Training and Rehabilitation Systems for all ages.
As an extension to effective rehabilitation, we too offer our patients, disabled veterans, athletes, young and elder a diverse portfolio of strength equipment, high-performance exercises and advanced agility treatment options. We have teamed up with the cities premier doctors, therapist and trainers to provide high-level competitive athletes the possibilities to push themselves to their highest abilities within our facilities.
We've been blessed to use our methods with thousands of El Pasoans over the last three decades allowing us to restore our patients' health and fitness while implementing researched non-surgical methods and functional wellness programs.
Our programs are natural and use the body's ability to achieve specific measured goals, rather than introducing harmful chemicals, controversial hormone replacement, un-wanted surgeries, or addictive drugs. We want you to live a functional life that is fulfilled with more energy, a positive attitude, better sleep, and less pain. Our goal is to ultimately empower our patients to maintain the healthiest way of living.
With a bit of work, we can achieve optimal health together, no matter the age or disability.
Join us in improving your health for you and your family.
It's all about: LIVING, LOVING & MATTERING! 🍎
Welcome & God Bless
EL PASO LOCATIONS
Central:
6440 Gateway East, Ste B
Phone: 915-850-0900
East Side:
11860 Vista Del Sol, Ste 128
Phone: 915-412-6677