After pulling out a tree root Muntathar experienced excruciating pain which forced him into a extreme hunched position. If he tried to stand up he would get terrible pain and numbness all down his leg. Despite being to emergency 9 times, he had found no help in the medical world. So as a last resort he decided to travel from America to Australia to see Dr. Ian. Watch as after 2 weeks of specific Gonstead Chiropractic care, Mun stands straight and tall once more and gets his life back. We hope you enjoy this very special case.
The video (see at bottom of post) was posted on Reddit by user Duggerdean with the comment: 'I used to be a skeptic about chiropractic care until I started watching this channel. His latest video is so amazing.'
The video they refer to is that of Dr Ian Watch, who practices at Gonstead Chiropractic in Victoria, Australia – and his teenage patient Muntathar Altaii from the US.
Despite going to A&E nine times, he says no one was able to help him.
Day 1

Dr Ian X-rays Mun's back and sees one of the joints isn't functioning properly. The measurements are also quite a long way out which suggests the sacrum (the large triangular bone at the base of the spine) has rotated.
Mun Also Has No Feeling In His Right Leg
Dr Ian makes what he calls 'a very small correction' at the first appointment. After just 10 minutes, he's already got a small amount of feeling back in his leg.
Mun then confesses he hopes to be better by his graduation – on June 17. No pressure.
Day 2
Mun Reports He's Slept Well For The First Time In Three Months
Dr Ian identifies a huge amount of upper cervical nerve pressure in his neck. His head sits higher on one side than the other. So, Dr Ian makes another 'adjustment'.
Day 4
Mun has a lot more movement. He can move his leg easily, whereas before he would have to pick it up even to walk.
Day 7
After further manipulation of Mun's spine (with assistance to keep it stable), Mun tells Dr Ian how desperate he'd become after his injury. 'At first I didn't want to even live anymore,' he says, 'because I couldn't walk anywhere.'
Day 10
'Now he just walks like he's been playing too much X-Box' jokes Dr Ian.
For The First Time, Mun's Taller Than The Doctor
Transformation In Just 10 Days Is Pretty Incredible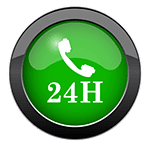 Photo Mun Sent Back To His Family That Night
Before & After
Mun's High School Graduation Picture – He Got His Wish Last Week
Now Mun Wants To Be A Chiropractor When He's Older, Of Course!
Prescription Pain Killers!
Related articles
Chiropractor & Functional Medicine Practitioner ⚕Injury & Sciatica Specialist • Author • Educator • 915-850-0900 📞
We Welcome You 👊🏻.
Purpose & Passions: I am a Doctor of Chiropractic specializing in progressive, cutting-edge therapies and functional rehabilitation procedures focused on clinical physiology, total health, practical strength training, and complete conditioning. We focus on restoring normal body functions after neck, back, spinal and soft tissue injuries.
We use Specialized Chiropractic Protocols, Wellness Programs, Functional & Integrative Nutrition, Agility & Mobility Fitness Training and Rehabilitation Systems for all ages.
As an extension to effective rehabilitation, we too offer our patients, disabled veterans, athletes, young and elder a diverse portfolio of strength equipment, high-performance exercises and advanced agility treatment options. We have teamed up with the cities premier doctors, therapist and trainers to provide high-level competitive athletes the possibilities to push themselves to their highest abilities within our facilities.
We've been blessed to use our methods with thousands of El Pasoans over the last three decades allowing us to restore our patients' health and fitness while implementing researched non-surgical methods and functional wellness programs.
Our programs are natural and use the body's ability to achieve specific measured goals, rather than introducing harmful chemicals, controversial hormone replacement, un-wanted surgeries, or addictive drugs. We want you to live a functional life that is fulfilled with more energy, a positive attitude, better sleep, and less pain. Our goal is to ultimately empower our patients to maintain the healthiest way of living.
With a bit of work, we can achieve optimal health together, no matter the age or disability.
Join us in improving your health for you and your family.
It's all about: LIVING, LOVING & MATTERING! 🍎
Welcome & God Bless
EL PASO LOCATIONS
Central:
6440 Gateway East, Ste B
Phone: 915-850-0900
East Side:
11860 Vista Del Sol, Ste 128
Phone: 915-412-6677