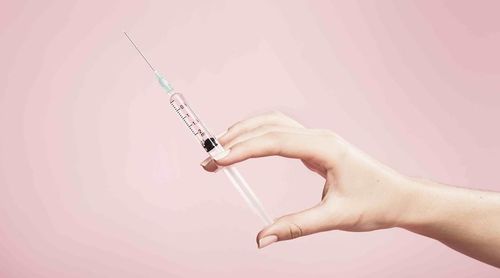 Cleveland Clinic Doctor Spreads Anti-Vaccine Views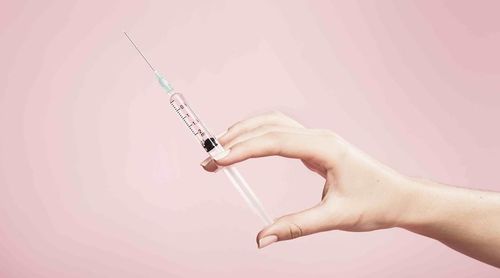 Over the weekend, a Cleveland Clinic doctor's anti-vaccine blog post sparked a social media furor, prompting the prestigious medical center to issue a statement reaffirming its trust in vaccines.
In an op-ed on Cleveland.com, entitled "Make 2017 the year to avoid toxins (good luck) and master your domain," Dr. Daniel Neides, the medical director and chief operating officer of the Cleveland Clinic Wellness Institute, questioned whether vaccines have contributed to a rise in neurological diseases like autism and ADHD and argued that ingredients in them are harmful to newborns.
"Does the vaccine burden — as has been debated for years — cause autism?" he wrote. "I don't know and will not debate that here. What I will stand up and scream is that newborns without intact immune systems and detoxification systems are being over-burdened with preservative and adjuvants in the vaccines."
He also wrote: "Some of the vaccines have helped reduce the incidence of childhood communicable diseases, like meningitis and pneumonia. That is great news. But not at the expense of neurologic diseases like autism and ADHD increasing at alarming rates."
Neides suggested spreading out and delaying the shots in children to reduce kids' exposure to the chemicals he claimed were toxic.
The response on social media from doctors and others in the scientific community to Neides's shockingly unfounded claims was swift and forceful.
Dr. Alex Jimenez D.C.,C.C.S.T's insight:
Vaccines have long been a trusted source for good health among the population, however, a recent blog post by a Cleveland clinic doctor revealed the truth about vaccines and their effects on overall health and wellness. Questioning whether vaccines have contributed to an increase in neurological diseases, Dr. Daniel Neides thoroughly described the reasons for his reasoning. For more information, please feel free to ask Dr. Jimenez or contact us at (915) 850-0900.
Chiropractor💡 Author • Researcher • Injury & Trauma Clinician • Wellness Educator • 915-850-0900 📞
We Welcome You 👊🏻.
Purpose & Passions: I am a Doctor of Chiropractic specializing in progressive cutting-edge therapies and functional rehabilitation procedures focused on clinical physiology, total health, functional strength training and complete conditioning. We focus on restoring normal body functions after neck, back, spinal and soft tissue injuries.
We use Specialized Chiropractic Techniques, Balanced Diet Plans, Agility Training programs, Cross-Fit techniques, the PUSH-Rx Rehabilitation System and a highly specialized program for our Veterans.
We've been blessed to use our methods with thousand of El Pasoans over the last 27 years. This has allowed us to improve health and restore true fitness through researched non-surgical methods and wellness programs. These programs are natural and use the body's own ability to achieve goals of improvement, rather than introducing harmful chemicals, controversial hormone replacement, surgery, or addictive drugs. We want you to live a life that is fulfilled with more energy, positive attitude, better sleep, less pain, proper body weight and informed on how to maintain this way of life.
As an extension to dynamic rehabilitation, we too offer our patients, disabled veterans, athletes, young and elder a diverse portfolio of strength equipment, high performance exercises and advanced agility options. We are very proud to have teamed up with the cities premier therapist and trainers in order to provide high level competitive athletes the option to push themselves to their highest abilities within our facility.
Come learn how to improve your health for yourself and your loved ones.
With a bit of work, we can achieve optimal health together, no matter the age or disability.
Its all about: LIVING, LOVING & MATTERING! 🍎
God Bless
2 CONVENIENT LOCATIONS:
CENTRAL ELPASO:
6440 Gateway East, Suite B
EAST SIDE ELPASO:
11860 Vista Del Sol, Suite 128
PHONE: 915-850-0900 ✔️