Low back pain occurs due to a variety of causes, which is why it is often poorly diagnosed and treated. As there are many mechanisms by which lower back pain happens, such as trauma, overuse from weight lifting for example, and repetitive motion, it's important to mention that this article will only focus on sciatic nerve pain, or sciatica.
Sciatica refers to pain and other symptoms which radiate or travel down the leg, associated with numbness, tingling or burning sensations, and weakness in one or both lower extremities. Many patients complain of sharp, intense pain and discomfort when sitting and driving, affecting their capacity to bear weight properly when one has to walk or move. Their pain can shoot down the length of the sciatic nerve, into the buttocks, down the back of the leg, into the calf, and lastly, into the ankle and foot. The sciatic nerve, which is the longest nerve in the body, can become compressed or entrapped by certain muscles leading to sciatica.
Based on the location of this impingement, the individual will present with a variety of symptoms. If the health issue is diagnosed to originate in the low back, then the problem normally occurs around the hole in which the nerve exits the spine, resulting in symptoms surrounding the entire lower extremity. If the health issue is correctly diagnosed to originate from the buttocks, it most often includes the piriformis muscle because the sciatic nerve travels beneath it as it makes its way down the length of the leg. The source of this type of sciatica may involve different muscles just below the piriformis, otherwise known as a group of muscles called the hip rotators.
If the health issue is not in the lower back, or buttocks, then the problem is very likely to have occurred in the hamstrings, primarily at one of the muscles where the plantar nerve divides the hamstrings at the back of the thigh. The sciatic nerve may also manifest symptoms when compressed in the calf, however, these symptoms will often only be reported below the knee.
ART and PNF Treatment for Sciatic Nerve Pain
In regards to treatment, sciatica can be worked out by performing active release techniques, or ART, through the release of the entire nerve where it is being compressed. The objective when using ART for sciatic nerve pain would be to maneuver the nerve while trapping the muscle(s) in their own position. The nerve is then pulled from beneath the muscle. Also, using rehabilitation exercises through specific stretches and strengthening exercises of the muscle groups involved may allow for faster healing alongside chiropractic care to boost the communication between the spine and the positioning of the nerve entrapment/compression.
One of the most common stretching methods for sciatica is PNF or proprioceptive neuromuscular facilitation. PNF is a sort of stretch that produces a rebound relaxation of the muscle. PNF is a more advanced kind of flexibility training that involves both the contraction and stretching of the muscle group being targeted. PNF is a stretching technique utilized to increase range of motion and flexibility. PNF increases range of motion by increasing the length of the muscle and increasing neuromuscular efficiency. PNF stretching has been found to increase ROM in trained, as well as untrained, individuals. Effects can last 90 minutes or more after the stretching has been completed. PNF stretching was initially created as a form of rehabilitation, and to that effect, it is very effective. It's also excellent for targeting specific muscle groups as well as increasing flexibility and enhancing muscle power and strength.
Four theoretical physiological mechanisms for increasing range of motion were identified using PNF stretching: autogenic inhibition, reciprocal inhibition, stress relaxation, and the gate control theory. Autogenic Inhibition is what occurs in a contracted or stretched muscle in the form of a decrease in the excitability because of inhibitory signals sent from the same muscle. Reciprocal inhibition is what occurs in the TM when the opposing muscle is contracted voluntarily in the form of decreased neural activity. It occurs when an opposing muscle is contracted in order to maximize its contraction force, and it relaxes. Stress relaxation is what occurs when the musculotendinous unit (MTU), which involves the muscles and the connected tendons, is under a constant stress. The gate control theory is what occurs when two kinds of stimuli, such as pain and pressure, activate their respective receptors at the same time.
How to Perform a PNF Stretch
The practice of doing a PNF stretch involves the next steps. The muscle group to be stretched is first placed so that the muscles are stretched and under pressure. The individual then contracts the muscle, using a band for 5 to 6 seconds while a partner, or immovable object, applies sufficient resistance to inhibit motion. Please be aware, the effort of contraction ought to be relevant to the individual's amount of conditioning. The contracted muscle group is then relaxed and a controlled stretch is used for approximately 20 to 30 seconds. The muscle band is then allowed 30 seconds to recover and the process is repeated 2 to 4 more times.
Information differs marginally regarding time recommendations for PNF stretching, determined by which healthcare professional you're speaking to. Although there are conflicting responses to the question of how long should a patient contract the specific muscle group for and how long should they rest for between each stretch, it's been found through a study of research and patient experience, that the above timing recommendations offer the most advantages from proprioceptive neuromuscular facilitation stretching.
Furthermore, certain precautions will need to be taken when performing PNF stretches because they may put additional stress on the targeted muscle group, which can boost the possibility of soft tissue injury. To reduce this risk, it's essential for the patient to include a conditioning phase before a maximum, or intense effort is utilized.
About the Active Release Technique or ART
The active release technique, or ART, is among the newest treatments in the world of chiropractic. ART is used to target muscle, nerve, and tendon problems. It is also used to treat blood vessel problems. Quite a few studies have been conducted and these have generated positive results which reveal that ART is really an effective treatment method. A lot of individuals nowadays try ART since so many are experiencing muscle problems.
Oftentimes, individuals, particularly the older ones, wake up and they feel that their body is quite hard to move. There are also those who start to feel their range of motion getting more and more limited with time. A number of the most common body parts that suffer from limited selection of motion include the neck, the arms, and the back. For many individuals, there is also restricted range of motion. There are numerous factors that cause restricted range of movement. The active release technique can be used to improve limited mobility as well as improve sciatica symptoms associated with a variety of health issues.
How ART Affects Limited Range of Motion
ART therapists initial assess the muscles that they are supposed to take care of. They check the texture, the stiffness, and needless to say, their freedom. Since the groundwork is conducted, the therapists would then attempt to elongate the muscles so as to break the adhesions. The stretching is usually conducted with the management of vein in consideration. Also, the practitioner would need to ask the patient to move the affected body parts in ways prescribed by the practitioner. So essentially, ART is a joint-venture. Practitioner and patients work together in order to generate great medical outcomes.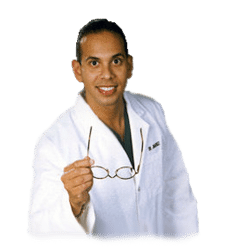 Dr. Alex Jimenez's Insight

The active release techniques, or ART, and the proprioceptive neuromuscular facilitator, or PNF, stretches are therapeutic procedures commonly utilized for the common practice of releasing tension in the soft tissues as well as increasing the range of motion of the human body. Although a variety of treatment options are available to help treat sciatica, ART and PNF can be used by qualified and experienced healthcare professionals to safely and effectively improve and manage sciatic nerve pain. Moreover, alternative treatment options, such as chiropractic care, and strengthening exercises can also be used in combination with these therapeutic methods to help speed up the recovery process.
The Future of ART and PNF
It's important to remember that both ART and PNF should only be run by accredited practitioners. Healthcare professionals are not just expected to find basic instruction and permit but they are also expected to have attended numerous workshops and seminars about the subject. In some countries, credential tests even must be passed. In addition, it ought to be noted that ART and PNF must be conducted on muscle stiffness not due to blunt trauma. The condition should also not involve inflammation.
There are many healthcare professionals who focus on ART and PNF. A few of these include chiropractors, physical therapists, massage therapists, medical physicians, and even athlete trainers. The active release technique and the proprioceptive neuromuscular facilitation stretches helps people do things that they used to do. It helps them become more efficient at work as well as be practical in their daily lives. Due to the health benefits of ART and PNF, more and more people from the medical and therapeutic world are learning how to concentrate on it. The scope of our information is limited to chiropractic as well as to spinal injuries and conditions. To discuss the subject matter, please feel free to ask Dr. Jimenez or contact us at 915-850-0900 .
Curated by Dr. Alex Jimenez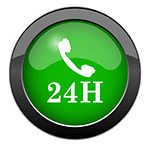 Additional Topics: Sciatica
Sciatica is medically referred to as a collection of symptoms, rather than a single injury and/or condition. Symptoms of sciatic nerve pain, or sciatica, can vary in frequency and intensity, however, it is most commonly described as a sudden, sharp (knife-like) or electrical pain that radiates from the low back down the buttocks, hips, thighs and legs into the foot. Other symptoms of sciatica may include, tingling or burning sensations, numbness and weakness along the length of the sciatic nerve. Sciatica most frequently affects individuals between the ages of 30 and 50 years. It may often develop as a result of the degeneration of the spine due to age, however, the compression and irritation of the sciatic nerve caused by a bulging or herniated disc, among other spinal health issues, may also cause sciatic nerve pain.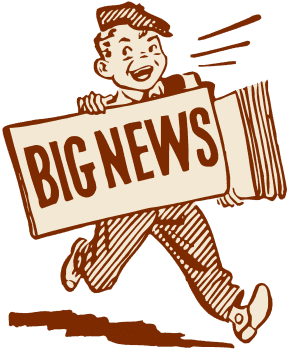 Chiropractor & Functional Medicine Practitioner ⚕Injury & Sciatica Specialist • Author • Educator • 915-850-0900 📞
We Welcome You 👊🏻.
Purpose & Passions: I am a Doctor of Chiropractic specializing in progressive, cutting-edge therapies and functional rehabilitation procedures focused on clinical physiology, total health, practical strength training, and complete conditioning. We focus on restoring normal body functions after neck, back, spinal and soft tissue injuries.
We use Specialized Chiropractic Protocols, Wellness Programs, Functional & Integrative Nutrition, Agility & Mobility Fitness Training and Rehabilitation Systems for all ages.
As an extension to effective rehabilitation, we too offer our patients, disabled veterans, athletes, young and elder a diverse portfolio of strength equipment, high-performance exercises and advanced agility treatment options. We have teamed up with the cities premier doctors, therapist and trainers to provide high-level competitive athletes the possibilities to push themselves to their highest abilities within our facilities.
We've been blessed to use our methods with thousands of El Pasoans over the last three decades allowing us to restore our patients' health and fitness while implementing researched non-surgical methods and functional wellness programs.
Our programs are natural and use the body's ability to achieve specific measured goals, rather than introducing harmful chemicals, controversial hormone replacement, un-wanted surgeries, or addictive drugs. We want you to live a functional life that is fulfilled with more energy, a positive attitude, better sleep, and less pain. Our goal is to ultimately empower our patients to maintain the healthiest way of living.
With a bit of work, we can achieve optimal health together, no matter the age or disability.
Join us in improving your health for you and your family.
It's all about: LIVING, LOVING & MATTERING! 🍎
Welcome & God Bless
EL PASO LOCATIONS
Central:
6440 Gateway East, Ste B
Phone: 915-850-0900
East Side:
11860 Vista Del Sol, Ste 128
Phone: 915-412-6677