Exercise, together with a balanced nutrition and plenty of sleep, are the basis of overall health and wellness. For some individuals, however, chronic pain can prevent them from engaging in physical activities. As a matter of fact, researchers recommend people to participate in exercise to improve their pain symptoms.
Can exercise help with chronic pain?
Chronic pain is persistent, or constant pain, which could last for weeks, months, even years after the origin of the symptoms have healed. Chronic pain can range from mild to severe. It may continue day after day or come and go. Chronic pain can interfere with your life, keeping you from doing what you have to do everyday. It may take a toll on your own self-esteem and cause you to feel depressed, angry, stressed, anxious and frustrated.
The stress of persistent chronic pain takes a toll on the entire body; muscles tighten and become rigid, making even the simplest tasks difficult and/or impossible. Our inclination to stop moving in the presence of pain is a human reflex, however, it deconditions muscles and perpetuates pain. The more you hurt, the less you move, the less you are able to accomplish tasks. A sedentary lifestyle increases pain and makes for poor overall wellness. But, physical activity can work against pain, reducing the risk for heart disease, diabetes, cancer, and many other diseases.
Exercise for Chronic Pain
A progressive physical fitness regimen can provide benefits for your body and mind, putting you on a course to a brighter future, restoring your functionality, and elevating your mood. A sizable quantity of research bears this out. An analysis of 33 distinct studies concluded that exercise reduces pain and improves physical functionality linked to atherosclerosis, rheumatoid arthritis, and fibromyalgia, some of the most common causes of chronic pain. Additionally, it generates similar benefits for other debilitating conditions, such as neck and back pain, as well as chest pain after breast surgery. Even something as simple as walking, which stimulates blood circulation and increases endorphins, can help to suppress the symptoms of chronic pain in the body.
6 Ways Regular Exercise Affects Chronic Pain
It decreases pain.
It enhances energy levels and reduces fatigue.
It uplifts mood and lessens feelings of depression.
It enriches joint health.
It raises overall daily functionality.
It will help to control weight (when combined with a healthy diet).
While fitness has been ultimately proven to be beneficial towards chronic pain relief, not just any exercise will offer these positive outcomes. Movement is good medicine, although pursuing even the least demanding movement may seem unfathomable when pain fatigues you. Although you might not feel the motivation or energy to exercise, the kind of activity you participate is the thing which will restore your performance and can boost your pain tolerance. Exercising may be hard and cause some discomfort, but it should never be so strenuous that it's harmful.
Any brand new exercise program should be undertaken only with the guidance of your doctor or a qualified healthcare professional, preferably one who's experienced with your type of pain. Physical therapists are licensed professionals who hold either a Doctor of Physical Therapy (D.P.T.) or a Masters of Physical Therapy (M.P.T.) degree. A fantastic therapist may guide you through movements which do not intensify your pain or lead to damage or injury to joints and muscles. An experienced healthcare professional can show you how you can move and help you to securely push your limitations, resulting in extensive rehabilitation than you might achieve on your own.
The scope of our information is limited to chiropractic and spinal injuries and conditions. To discuss options on the subject matter, please feel free to ask Dr. Jimenez or contact us at 915-850-0900 .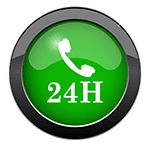 By Dr. Alex Jimenez
Additional Topics: Wellness
Overall health and wellness are essential towards maintaining the proper mental and physical balance in the body. From eating a balanced nutrition as well as exercising and participating in physical activities, to sleeping a healthy amount of time on a regular basis, following the best health and wellness tips can ultimately help maintain overall well-being. Eating plenty of fruits and vegetables can go a long way towards helping people become healthy.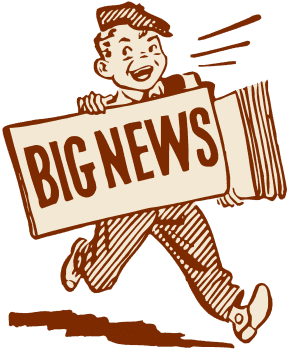 Chiropractor & Functional Medicine Practitioner ⚕Injury & Sciatica Specialist • Author • Educator • 915-850-0900 📞
We Welcome You 👊🏻.
Purpose & Passions: I am a Doctor of Chiropractic specializing in progressive, cutting-edge therapies and functional rehabilitation procedures focused on clinical physiology, total health, practical strength training, and complete conditioning. We focus on restoring normal body functions after neck, back, spinal and soft tissue injuries.
We use Specialized Chiropractic Protocols, Wellness Programs, Functional & Integrative Nutrition, Agility & Mobility Fitness Training and Rehabilitation Systems for all ages.
As an extension to effective rehabilitation, we too offer our patients, disabled veterans, athletes, young and elder a diverse portfolio of strength equipment, high-performance exercises and advanced agility treatment options. We have teamed up with the cities premier doctors, therapist and trainers to provide high-level competitive athletes the possibilities to push themselves to their highest abilities within our facilities.
We've been blessed to use our methods with thousands of El Pasoans over the last three decades allowing us to restore our patients' health and fitness while implementing researched non-surgical methods and functional wellness programs.
Our programs are natural and use the body's ability to achieve specific measured goals, rather than introducing harmful chemicals, controversial hormone replacement, un-wanted surgeries, or addictive drugs. We want you to live a functional life that is fulfilled with more energy, a positive attitude, better sleep, and less pain. Our goal is to ultimately empower our patients to maintain the healthiest way of living.
With a bit of work, we can achieve optimal health together, no matter the age or disability.
Join us in improving your health for you and your family.
It's all about: LIVING, LOVING & MATTERING! 🍎
Welcome & God Bless
EL PASO LOCATIONS
Central:
6440 Gateway East, Ste B
Phone: 915-850-0900
East Side:
11860 Vista Del Sol, Ste 128
Phone: 915-412-6677