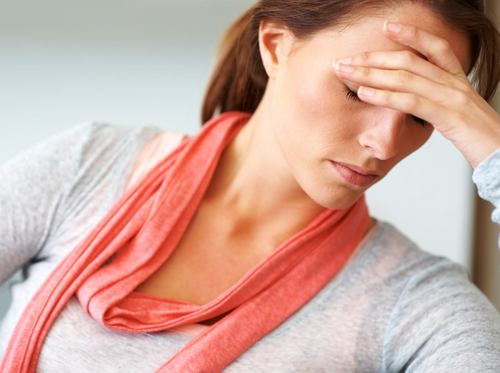 Fibromyalgia is one of the most common chronic pain conditions presently affecting many individuals. According to the American College of Rheumatology, approximately 1 in 50 Americans currently suffer from fibromyalgia. The condition can be challenging to properly diagnose and it can cause chronic symptoms which can last up to several months and even years. Fibromyalgia is commonly characterized by widespread body pain which may usually develop tenderness that can cause pain with the slightest amount of applied pressure.
Individuals who've been diagnosed with the condition have a variety of traditional and alternative treatment options available. Managing the symptoms of fibromyalgia through traditional approaches include anti-inflammatory prescriptions, sleep medications, and muscle relaxers. Many individuals generally prefer to use natural remedies instead of or in addition to traditional medications, such as vitamin therapy, acupuncture, and meditation. But, one of the most common treatments that people with fibromyalgia seek is chiropractic care. Chiropractic treatment offers many benefits towards relieving the condition and its painful symptoms.
The most challenging complication pertaining to individuals who suffer from fibromyalgia involves the constant and persistent pain, which can often affect the entire body for weeks or months. Despite initially seeking care for their symptoms, many individuals receiving chiropractic care for their fibromyalgia pain may experience overall health benefits as well.
Through chiropractic treatment, a chiropractor will focus on adjusting the spine and improving the body's natural alignment by also providing a variety of soft tissue manual manipulations. Chiropractors can help individuals with the condition in order to reduce the painful pressure points usually associated with fibromyalgia. A variety of people diagnosed with fibromyalgia look for relief through chiropractic treatment options and find a decrease in the tender spots.
Chiropractors are also able to restore an individual's natural range of motion by adjusting the body's joints and helping them reduce their body's stiffness as a result of the condition. By working with a chiropractor to loosen the joints and manage the tender areas, individuals suffering from the condition can gradually begin to enjoy deeper sleep and stay asleep longer. A treatment regimen should be built on a case-by-case basis designed to the specific needs of an individual.
Dr. Alex Jimenez D.C.,C.C.S.T's insight:
It's important for individuals who are diagnosed with fibromyalgia to learn that there are many treatment options available to them for pain management. Chiropractic care is a valuable tool for treating the symptoms of fibromyalgia. For individuals who commit to their treatments, they will be able to experience the benefits of less pain, greater mobility, and better sleep. For more information, please feel free to ask Dr. Jimenez or contact us at (915) 850-0900.