Ask kids what their favorite part of the school day is and most will say lunch and recess. But the timing of these events matters when it comes to what children eat and how much physical activity they get, researchers report.
The new findings could help schools develop policies to promote healthy eating and exercise habits for kids, the study authors said.
"Overall, our findings suggest that recess and lunch behaviors are interrelated. However, the specific food choices and activity levels children engage in may be subject to the timing and duration of lunch and recess," researcher Gabriella McLoughlin said in an American Society for Nutrition news release.
Nutritional Intake and Physical Activity for Kids
McLoughlin, a doctoral student at the University of Illinois, Urbana-Champaign, is scheduled to present the research Sunday at the society's annual meeting in Chicago.
For the study, researchers analyzed what 151 fourth- and fifth-graders at two schools ate for lunch and their physical activity. All ate lunch right before or right after recess. Most research has focused on nutritional intake or physical activity during recess. Study leader Naiman Khan called this the first "to objectively measure food intake at lunch in conjunction with physical activity, and consider the influence of duration and timing."
Khan is an assistant professor of kinesiology and community health at the university. The researchers discovered that students who had recess before eating lunch wasted less food. But kids who had lunch before recess ate more vegetables.
While the U.S. Centers for Disease Control and Prevention recommends recess before lunch to help curb food waste, researchers say this schedule and how much time kids have to eat and play could have unwanted effects on what they eat and how much exercise they get. The study found that kids who had more time for lunch and recess and who ate before they played were more active. The opposite was true for boys and girls who had less time for lunch and recess. These students were more active if they had recess before they ate.
"We plan to communicate our findings to school teachers, administrators and policymakers to facilitate the implementation of evidence-based policies that support children's ability to meet their daily physical activity and nutritional recommendations," Khan said.
The scope of our information is limited to chiropractic and spinal injuries and conditions. To discuss options on the subject matter, please feel free to ask Dr. Jimenez or contact us at 915-850-0900 .
Additional Topics: Whole Body Wellness
Maintaining overall health and wellness through a balanced nutrition, regular physical activity and proper sleep is essential for your whole body's well-being. While these are some of the most important contributing factors for staying healthy, seeking care and preventing injuries or the development of conditions through natural alternatives can also guarantee overall health and wellness. Chiropractic care is a safe and effective treatment option utilized by many individuals to ensure whole body wellness.
.video-containerposition: relative; padding-bottom: 63%; padding-top: 35px; height: 0; overflow: hidden;.video-container iframeposition: absolute; top:0; left: 0; width: 100%; height: 100%; border: none; max-width:100%!important;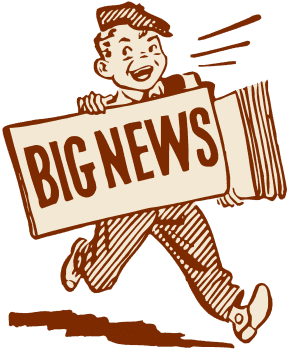 Chiropractor & Functional Medicine Practitioner ⚕Injury & Sciatica Specialist • Author • Educator • 915-850-0900 📞
We Welcome You 👊🏻.
Purpose & Passions: I am a Doctor of Chiropractic specializing in progressive, cutting-edge therapies and functional rehabilitation procedures focused on clinical physiology, total health, practical strength training, and complete conditioning. We focus on restoring normal body functions after neck, back, spinal and soft tissue injuries.
We use Specialized Chiropractic Protocols, Wellness Programs, Functional & Integrative Nutrition, Agility & Mobility Fitness Training and Rehabilitation Systems for all ages.
As an extension to effective rehabilitation, we too offer our patients, disabled veterans, athletes, young and elder a diverse portfolio of strength equipment, high-performance exercises and advanced agility treatment options. We have teamed up with the cities premier doctors, therapist and trainers to provide high-level competitive athletes the possibilities to push themselves to their highest abilities within our facilities.
We've been blessed to use our methods with thousands of El Pasoans over the last three decades allowing us to restore our patients' health and fitness while implementing researched non-surgical methods and functional wellness programs.
Our programs are natural and use the body's ability to achieve specific measured goals, rather than introducing harmful chemicals, controversial hormone replacement, un-wanted surgeries, or addictive drugs. We want you to live a functional life that is fulfilled with more energy, a positive attitude, better sleep, and less pain. Our goal is to ultimately empower our patients to maintain the healthiest way of living.
With a bit of work, we can achieve optimal health together, no matter the age or disability.
Join us in improving your health for you and your family.
It's all about: LIVING, LOVING & MATTERING! 🍎
Welcome & God Bless
EL PASO LOCATIONS
Central:
6440 Gateway East, Ste B
Phone: 915-850-0900
East Side:
11860 Vista Del Sol, Ste 128
Phone: 915-412-6677