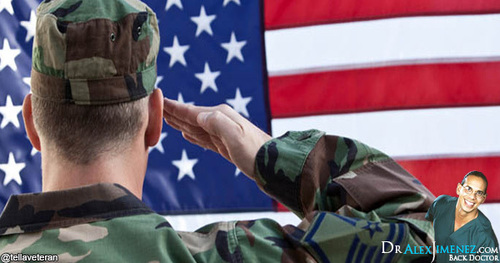 Chiropractic Treatment Efficient for Veteran Injuries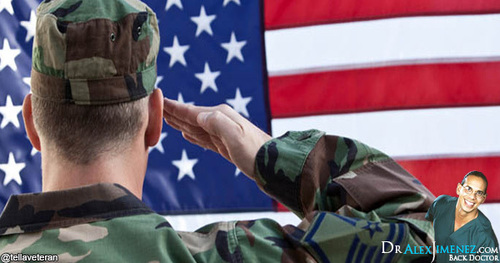 Many clinicians at the VA frequently argue whether chiropractic treatment methods, such as spinal adjustments and manual manipulations, are actually effective towards improving injuries and conditions causing chronic back pain. A new research was conducted to determine the effects chiropractic care had with chronic pain symptoms. While the study concluded that spinal adjustments and manual manipulations were similarly as effective as placebo for pain relief, the study did find that individuals demonstrated an increased improvement in disability at 12 weeks after receiving consistent chiropractic treatment, according to a report published in the journal, "Geriatric Orthopedic Surgery & Rehabilitation".
With the contribution of Paul Dougherty, DC, a staff chiropractor at the Canandaigua VA Medical Center in upstate New York, the authors of the study described that the almost identical improvements between the individuals of the different study groups suggested the presence of a non-specific therapeutic effect from the treatments.
For the study, researchers classified 136 veterans, 65 years old or older, with lower back pain whom had never received chiropractic treatment. The individuals were then divided into two separate groups, with 69 of the veterans receiving spinal adjustments and manual manipulations.
Dougherty explained, "spinal manipulative therapy, or SMT, is where you take a joint to its end range. When you crack your knuckles and squeeze them together, you hear the pop. That pop is the joint changing pressure. SMT is basically doing that, taking a joint that isn't moving enough and trying to maneuver it to where it moves normally again and changes pressure."
The other 67 veterans participating in the study were enrolled in a procedure known as sham intervention, where a water-based ultrasound gel is spread across the lower back while the individuals lay face down, followed by the chiropractor rubbing a detuned ultrasound machine across the affected area for approximately 10 minutes. The ultrasound machine made noise but did not transmit any sound waves.
Additionally, the participating veterans from both groups were given an educational pamphlet from the Arthritis Foundation on different varieties of back pain and other symptoms.
After four weeks of twice-a-week treatment, the individuals were evaluated on the fifth week to rate their pain on a standardized scale. Both groups showed comparable pain improvement. Paul Dougherty explained that pain is perception-based, originating equally from the mind as it does from the body, but that disability is a better measure of effectiveness. Dougherty quoted, "Twice a week for four weeks, we met with these patients. We talked to them about their pain. They were touched in a caring and meaningful way. It comes down to this: If people believe they're going to get better, it changes the way they thing about pain."
Dr. Alex Jimenez D.C.,C.C.S.T's insight:
For many veterans, since the introduction of chiropractic care as a part of their Medical Benefits Package, their disabilities caused by injuries or conditions as a result of their military service have been effectively improved through the use of spinal adjustments and manual manipulations. In a recent study, chiropractic treatment demonstrated an improvement in veterans disabilities after consistent treatment. For more information, please feel free to ask Dr. Jimenez or contact us at (915) 850-0900. 
See on elpasochiropractorblog.com
Chiropractor💡 Author • Researcher • Injury & Trauma Clinician • Wellness Educator • 915-850-0900 📞
We Welcome You 👊🏻.
Purpose & Passions: I am a Doctor of Chiropractic specializing in progressive cutting-edge therapies and functional rehabilitation procedures focused on clinical physiology, total health, functional strength training and complete conditioning. We focus on restoring normal body functions after neck, back, spinal and soft tissue injuries.
We use Specialized Chiropractic Techniques, Balanced Diet Plans, Agility Training programs, Cross-Fit techniques, the PUSH-Rx Rehabilitation System and a highly specialized program for our Veterans.
We've been blessed to use our methods with thousand of El Pasoans over the last 27 years. This has allowed us to improve health and restore true fitness through researched non-surgical methods and wellness programs. These programs are natural and use the body's own ability to achieve goals of improvement, rather than introducing harmful chemicals, controversial hormone replacement, surgery, or addictive drugs. We want you to live a life that is fulfilled with more energy, positive attitude, better sleep, less pain, proper body weight and informed on how to maintain this way of life.
As an extension to dynamic rehabilitation, we too offer our patients, disabled veterans, athletes, young and elder a diverse portfolio of strength equipment, high performance exercises and advanced agility options. We are very proud to have teamed up with the cities premier therapist and trainers in order to provide high level competitive athletes the option to push themselves to their highest abilities within our facility.
Come learn how to improve your health for yourself and your loved ones.
With a bit of work, we can achieve optimal health together, no matter the age or disability.
Its all about: LIVING, LOVING & MATTERING! 🍎
God Bless
2 CONVENIENT LOCATIONS:
CENTRAL ELPASO:
6440 Gateway East, Suite B
EAST SIDE ELPASO:
11860 Vista Del Sol, Suite 128
PHONE: 915-850-0900 ✔️