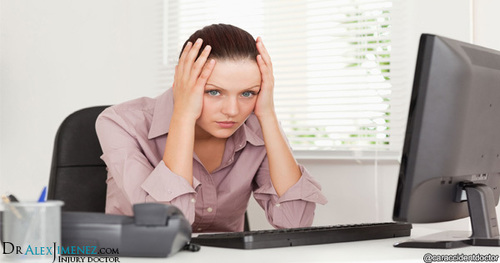 A study published in the journal BMC Public Health found that only 44% of individuals suffering from whiplash had returned to work after two years as compared to 57% of individuals with other musculoskeletal injuries.
Approximately 19-60% of individuals with whiplash-associated disorders still experience symptoms six months after the injury, and up to half of that percentage will fail to return to work within a year due to their symptoms. Researchers from Denmark conducted a study to determine whether the high rates of continuous and consistent symptoms actually affected the return-to-work rates of individuals with whiplash type injuries. By the end of the study, 56% of individuals with whiplash injuries were still on sick leave after two years. The results for this study proved to be much higher compared to the results found in earlier studies. For example, a study conducted in 2001 demonstrated that only 12% of individuals with whiplash-associated disorders hadn't returned to their normal activities or they had resumed back only to modified job functions a year after their initial injuries. 
Regardless, both research studies showed that for individuals with chronic symptoms of whiplash, the chance of long-term work disability was greater. Active rehabilitation, such as chiropractic treatment, physical therapy, and exercise can promote an individual's recovery as well as ensure they can return quickly to their regular lifestyles and work responsibilities.
Dr. Alex Jimenez D.C.,C.C.S.T's insight:
For individuals who've been injured during an automobile accident, recovering from their injuries quickly and returning to their regular lifestyles is a top priority but, unfortunately for some people, that may not always be the case. Studies suggest that individuals diagnosed with whiplash-associated disorders may have slower return-to-work rates than people who've experienced other musculoskeletal injuries. For more information, please feel free to ask Dr. Jimenez or contact us at (915) 850-0900.