Walking Technique Improvement
Walking is the most natural form of physical activity for optimal body health. It is low impact and can provide health and longevity benefits. Walking is second nature, but sometimes individuals can forget how to walk correctly and begin to present with musculoskeletal discomfort and injuries. The proper walking technique increases breathing function, reduces stress on the body and mind, and is a recommended form of self-care for aches and pains, injuries, and conditions. Proper walking techniques rely on simple form, proper body mechanics, and active adjustments. Walking technique improvement can be achieved through chiropractic musculoskeletal rehabilitation and retraining to keep the body balanced and in top health.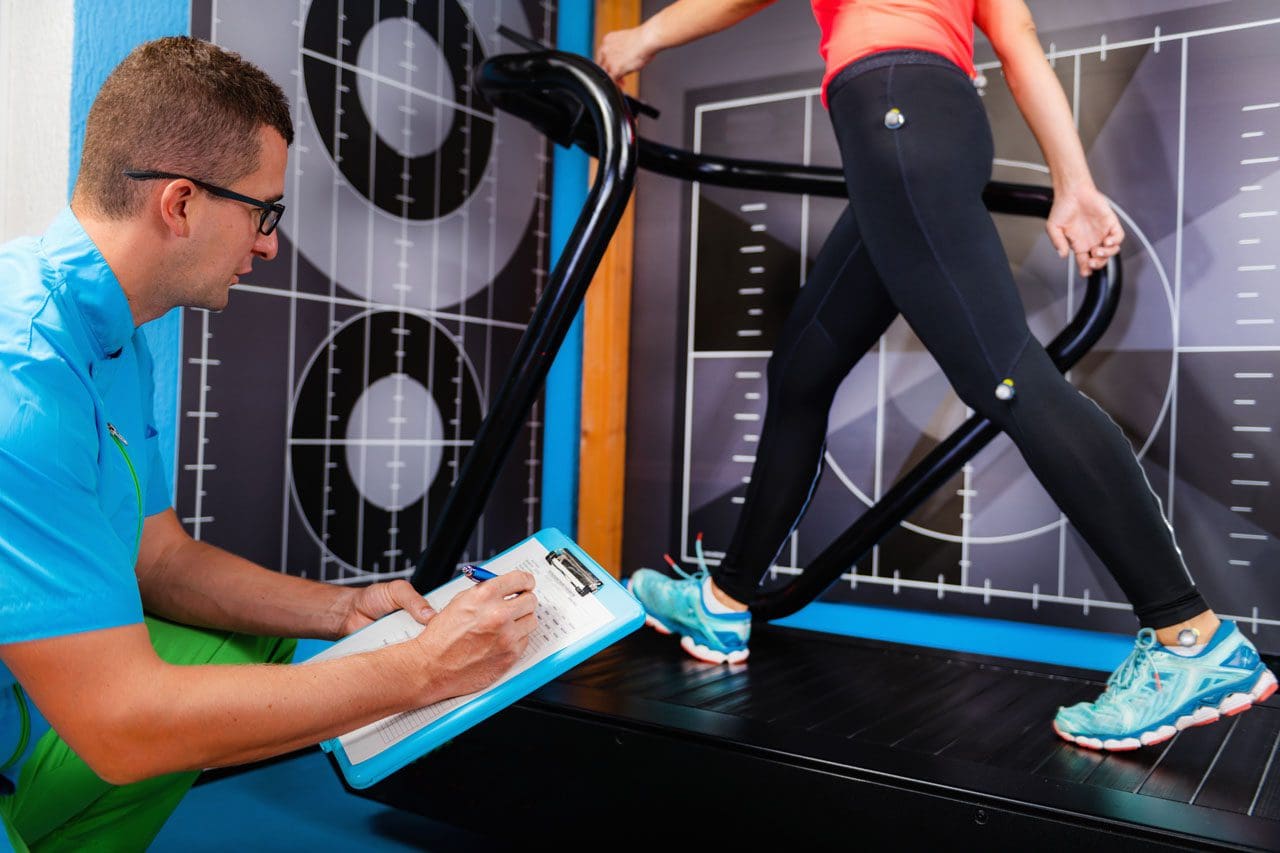 Walking Problems
Forgetting proper walking technique is like forgetting healthy posture, which can lead to problems that include:
Walking with the head and neck bent down
Dragging the feet
Dropping the feet
Irregular, jerky movements when walking
Taking smaller steps
Walking more slowly
Gait
Gait is the manner or way an individual walks. The average gait could be described as placing one foot in front of the other in a continuous motion from the heel to the ball of the foot. Walking problems are often brought on by poor posture, injury, or physical condition. Typical gait abnormalities:
Propulsive gait
This gait is a stooped, stiff posture with the head and neck bent forward.
Scissors gait
This gait is when the legs flex slightly at the hips and knees like a crouch, with the knees and thighs hitting or crossing in a scissors-like movement.
Spastic gait
This gait is a stiff, foot-dragging walk caused by a prolonged muscle contraction on one side.
Steppage gait
This gait causes foot drop where the foot hangs with the toes pointing down, causing the toes to scrape while walking, requiring the individual to lift the leg higher.
Waddling gait
This gait is a duck-like walk that can show up in childhood or later in life.
Walking Problem Causes
Different diseases and conditions can affect gait and lead to walking issues. They include:
Foot problems, including corns, calluses, and sores
Injuries, such as fractures/broken bones, sprains, and tendinitis
Arthritis of the spine, hips, knees, ankles, or feet
Neurologic diseases – multiple sclerosis and peripheral nerve disorders
Cerebellar disorders of the brain that control coordination and balance
Movement disorders like Parkinson's disease
Infections
Abnormal development of the muscles or bones of the spine, legs, or feet
Vision problems
Walking Technique Improvement
Body posture continually needs to be assessed and adjusted. When an individual least realizes it they start to forget healthy walking techniques, posture, and their shoulders begin to bow forward or become rounded or their feet start turning out when they shouldn't. Poor walking posture leads to body aches and pains. Walking technique improvement consists of:
Standing up straight like a string is attached to the head maintaining a plumb line with the sky.
Keeping the chin parallel to the ground.
Shoulders are back and relaxed to relieve tension.
There is no arching of the back.
Wear comfortable footwear.
Engaging the core.
Breathing deep and full.
Letting the legs and buttocks create a natural stride.
Focusing on around 15-20 feet in front, so the head follows where the eyes are looking.
The body relies on muscle/form memory. Chiropractic adjustments make it possible to keep the body in alignment, allowing mobility and flexibility without pain. Walking with proper form will strengthen the muscles that support the spine, eliminate stress on the body, and relieve aches and pains. Circulation will improve, bringing vitamins and minerals to the muscles and tissues.
---
DRX9000 Patient Testimonials Spinal Decompression
---
References
Buldt, Andrew K et al. "The relationship between foot posture and plantar pressure during walking in adults: A systematic review." Gait & posture vol. 62 (2018): 56-67. doi:10.1016/j.gaitpost.2018.02.026
Chambers, April J et al. "The Effect of Prolonged Walking With Intermittent Standing on Erector Spinae and Soleus Muscle Oxygenation and Discomfort." Journal of sports science & medicine vol. 18,2 337-343. 1 Jun. 2019
Hackford, Jessie, et al. "The effects of walking posture on affective and physiological states during stress." Journal of behavior therapy and experimental psychiatry vol. 62 (2019): 80-87. doi:10.1016/j.jbtep.2018.09.004
Russell, Brent S et al. "Walking Gait Before and After Chiropractic Care Following Fifth Metatarsal Fractures: A Single Case Kinetic and Kinematic Study." Journal of chiropractic medicine vol. 17,2 (2018): 106-116. doi:10.1016/j.jcm.2018.02.002