Plantar fasciitis is a common affliction affecting many athletes, in particular runners. Adam Smith has written a great piece in the September issue of Sports Injury Bulletin outlining the relevant anatomy, how the injury occurs, how to differentiate from other similar pathologies, such as neural irritation in the tarsal tunnel, and finally how to manage it.
Speaking from experience as a former sufferer of plantar fasciitis, it can be a frustratingly recalcitrant condition and I have heard of some extreme measures to manage it. Read on for a story on the drastic measures an AFL player took to overcome the problem, and to understand more about the condition.
Many years ago an elite level AFL player had suffered a 2 year history of plantar fasciitis with no relief from any form of treatment. In the end the sports doctor at the club involved injected the plantar fascia origin with a corticosteroid injection the day before a game.
The hope was that as the plantar fascia weakened due to the steroid injection, the player would rupture it, go through the standard week rehab protocol, and then be pain free for ever more.
And yes, the player did rupture the plantar fascia during during the game and was consequently placed in a boot for about 10 days. He soon was walking, then running, and was playing again within four weeks with no more problems. The podiatrist made an orthotic to control the dropped arch and all the problems went away.
What has happened to that player now is anyone's guess. He may now suffer from long term issues due to a poorly controlled arch that have caused other issues such as achilles tendon, knee pain and/or hip pain.
So do we really need the plantar fascia and why is it such a problem when it is injured?
Being bipedal (walking on two leg) animals, the plantar fascia gives the natural plantar arch support in weight bearing positions. It is a passive structure that acts like a high tension wire to keep the arch bones supinated as we push off.
Without a plantar fascia in place, we would need a better active system to create the arch support, such as the intrinsic plantar arch muscles, and also the extrinsic long arch support muscles such as the tibialis posterior, flexor hallucis longus (FHL) and the flexor digitorum longus (FDL). These muscles would need extra work to improve their arch control abilities. Alternatively, we could use a passive support mechanism in the form of an orthotic to control the arch position.
The majority of plantar fascia problems stem from a build up of tensile and compressive forces that degenerate the plantar fascia origin against the heel bone. The combination of tensile (stretch) force due to overpronation and the added compressive force as the plantar fascia is pushed against the heel bone leads to a pathological state whereby the plantar fascia degenerates and creates dysfunction and pain.
Therefore like other degenerative tendon issues (such as Achilles tendons) once the patient starts to feel pain often the injury has been building for months to years. Which explains why it then becomes so problematic to deal with.
Proper management takes time to not only correct the muscle imbalances that cause it – such as tight calves, poor hip control, poor pronation control – but due to its degenerative nature it requires a huge amount of time to even slightly change the existing pathology.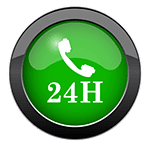 For more information, please feel free to ask Dr. Jimenez or contact us at 915-850-0900 .
Additional Topics: What is Chiropractic?
Chiropractic care is an well-known, alternative treatment option utilized to prevent, diagnose and treat a variety of injuries and conditions associated with the spine, primarily subluxations or spinal misalignments. Chiropractic focuses on restoring and maintaining the overall health and wellness of the musculoskeletal and nervous systems. Through the use of spinal adjustments and manual manipulations, a chiropractor, or doctor of chiropractic, can carefully re-align the spine, improving a patient's strength, mobility and flexibility.
.video-containerposition: relative; padding-bottom: 63%; padding-top: 35px; height: 0; overflow: hidden;.video-container iframeposition: absolute; top:0; left: 0; width: 100%; height: 100%; border: none; max-width:100%!important;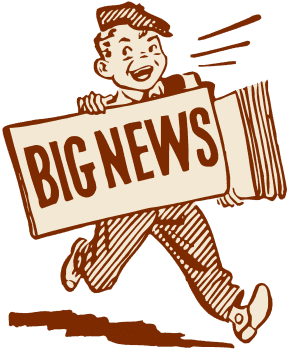 Chiropractor & Functional Medicine Practitioner ⚕Injury & Sciatica Specialist • Author • Educator • 915-850-0900 📞
We Welcome You 👊🏻.
Purpose & Passions: I am a Doctor of Chiropractic specializing in progressive, cutting-edge therapies and functional rehabilitation procedures focused on clinical physiology, total health, practical strength training, and complete conditioning. We focus on restoring normal body functions after neck, back, spinal and soft tissue injuries.
We use Specialized Chiropractic Protocols, Wellness Programs, Functional & Integrative Nutrition, Agility & Mobility Fitness Training and Rehabilitation Systems for all ages.
As an extension to effective rehabilitation, we too offer our patients, disabled veterans, athletes, young and elder a diverse portfolio of strength equipment, high-performance exercises and advanced agility treatment options. We have teamed up with the cities premier doctors, therapist and trainers to provide high-level competitive athletes the possibilities to push themselves to their highest abilities within our facilities.
We've been blessed to use our methods with thousands of El Pasoans over the last three decades allowing us to restore our patients' health and fitness while implementing researched non-surgical methods and functional wellness programs.
Our programs are natural and use the body's ability to achieve specific measured goals, rather than introducing harmful chemicals, controversial hormone replacement, un-wanted surgeries, or addictive drugs. We want you to live a functional life that is fulfilled with more energy, a positive attitude, better sleep, and less pain. Our goal is to ultimately empower our patients to maintain the healthiest way of living.
With a bit of work, we can achieve optimal health together, no matter the age or disability.
Join us in improving your health for you and your family.
It's all about: LIVING, LOVING & MATTERING! 🍎
Welcome & God Bless
EL PASO LOCATIONS
Central:
6440 Gateway East, Ste B
Phone: 915-850-0900
East Side:
11860 Vista Del Sol, Ste 128
Phone: 915-412-6677