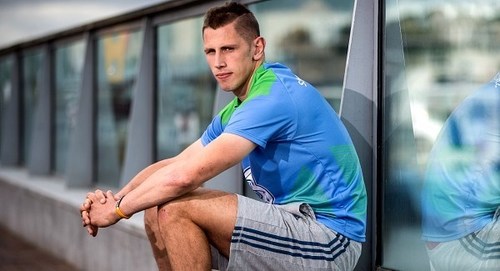 Transverse process fractures are an uncommon type of sport injury reported in athletes. It commonly develops after direct contact injuries and/or due to a strong forceful contraction of the quadratus lumborum muscle when the trunk is in a position of side flexion. 
The transverse processes can become fractured through direct trauma or injury from contact sports or due to direct impact from falls off heights or from motorcycles. Automobile accidents can also cause injury to these important structures. In addition, because damage to the transverse processes usually involve high velocity forces, surrounding organs may also be affected. Also, depending on the extent of trauma, multiple transverse processes can be fractured at the same time. Furthermore, a muscle avulsion where it pulls off the transverse process can occur during a muscle contraction while in a forward bend, rotating posture or with strong lateral flexion movements, for instance, during rugby, MMA and judo. Finally, repetitive microtrauma as a result of constant and repetitive motions in certain sports and physical activities may also cause fractures, for example, as with cricket fast bowlers.
The three most common mechanisms of injury recorded with professional elite level rugby athletes included: direct impact from a knee, which causes fractures to the L2 and L3 transverse processes found in the lumbar spine, without causing other forms of injury; a strong blow to the upper chest/arm area from the side, which generally causes a player to contract their muscles, including the quadratus lumborum, resulting in an avulsion to the L3 transverse processes of the lumbar spine; and last, an individual falling heavily onto their side and landing on another player, was described to cause fractures to the L2 transverse processes of the lumbar spine as well as the 11th and 12th ribs on the same side.
Dr. Alex Jimenez D.C.,C.C.S.T's insight:
It's important for an athlete to seek immediate medical attention if they experience any symptoms and if the presence of a transverse process fracture is suspected. Various qualified healthcare professionals, such as chiropractors and physical therapists, are specially trained to diagnose and treat similar injuries. A chiropractor may help strengthen as well as improve the individual's original mobility and flexibility. For more information, please feel free to ask Dr. Jimenez or contact us at (915) 850-0900.