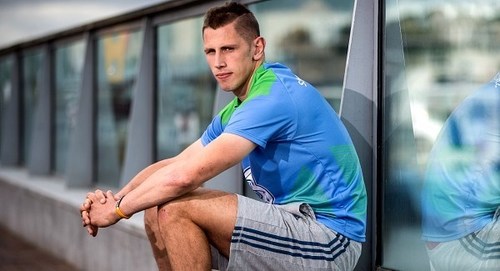 Uncommon Sport Injury: Transverse Process Fractures
Notice: Clinic News & Events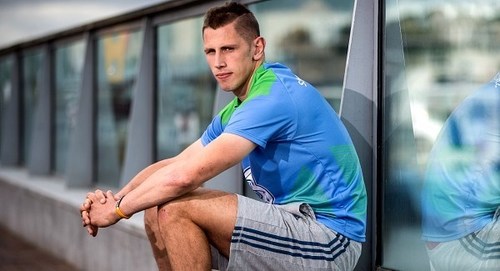 Transverse process fractures are an uncommon type of sport injury reported in athletes. It commonly develops after direct contact injuries and/or due to a strong forceful contraction of the quadratus lumborum muscle when the trunk is in a position of side flexion. 
The transverse processes can become fractured through direct trauma or injury from contact sports or due to direct impact from falls off heights or from motorcycles. Automobile accidents can also cause injury to these important structures. In addition, because damage to the transverse processes usually involve high velocity forces, surrounding organs may also be affected. Also, depending on the extent of trauma, multiple transverse processes can be fractured at the same time. Furthermore, a muscle avulsion where it pulls off the transverse process can occur during a muscle contraction while in a forward bend, rotating posture or with strong lateral flexion movements, for instance, during rugby, MMA and judo. Finally, repetitive microtrauma as a result of constant and repetitive motions in certain sports and physical activities may also cause fractures, for example, as with cricket fast bowlers.
The three most common mechanisms of injury recorded with professional elite level rugby athletes included: direct impact from a knee, which causes fractures to the L2 and L3 transverse processes found in the lumbar spine, without causing other forms of injury; a strong blow to the upper chest/arm area from the side, which generally causes a player to contract their muscles, including the quadratus lumborum, resulting in an avulsion to the L3 transverse processes of the lumbar spine; and last, an individual falling heavily onto their side and landing on another player, was described to cause fractures to the L2 transverse processes of the lumbar spine as well as the 11th and 12th ribs on the same side.
Dr. Alex Jimenez D.C.,C.C.S.T's insight:
It's important for an athlete to seek immediate medical attention if they experience any symptoms and if the presence of a transverse process fracture is suspected. Various qualified healthcare professionals, such as chiropractors and physical therapists, are specially trained to diagnose and treat similar injuries. A chiropractor may help strengthen as well as improve the individual's original mobility and flexibility. For more information, please feel free to ask Dr. Jimenez or contact us at (915) 850-0900. 
Chiropractor💡 Author • Researcher • Injury & Trauma Clinician • Wellness Educator • 915-850-0900 📞
We Welcome You 👊🏻.
Purpose & Passions: I am a Doctor of Chiropractic specializing in progressive cutting-edge therapies and functional rehabilitation procedures focused on clinical physiology, total health, functional strength training and complete conditioning. We focus on restoring normal body functions after neck, back, spinal and soft tissue injuries.
We use Specialized Chiropractic Techniques, Balanced Diet Plans, Agility Training programs, Cross-Fit techniques, the PUSH-Rx Rehabilitation System and a highly specialized program for our Veterans.
We've been blessed to use our methods with thousand of El Pasoans over the last 27 years. This has allowed us to improve health and restore true fitness through researched non-surgical methods and wellness programs. These programs are natural and use the body's own ability to achieve goals of improvement, rather than introducing harmful chemicals, controversial hormone replacement, surgery, or addictive drugs. We want you to live a life that is fulfilled with more energy, positive attitude, better sleep, less pain, proper body weight and informed on how to maintain this way of life.
As an extension to dynamic rehabilitation, we too offer our patients, disabled veterans, athletes, young and elder a diverse portfolio of strength equipment, high performance exercises and advanced agility options. We are very proud to have teamed up with the cities premier therapist and trainers in order to provide high level competitive athletes the option to push themselves to their highest abilities within our facility.
Come learn how to improve your health for yourself and your loved ones.
With a bit of work, we can achieve optimal health together, no matter the age or disability.
Its all about: LIVING, LOVING & MATTERING! 🍎
God Bless
2 CONVENIENT LOCATIONS:
CENTRAL ELPASO:
6440 Gateway East, Suite B
EAST SIDE ELPASO:
11860 Vista Del Sol, Suite 128
PHONE: 915-850-0900 ✔️
Special Events and Announcements