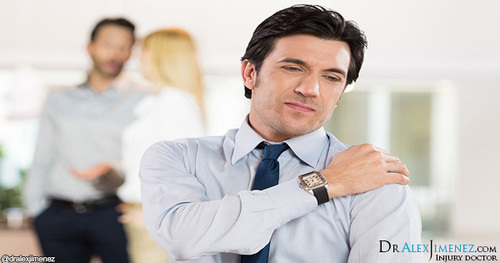 Tendons are sturdy bands of connective tissue that function by connecting muscles to bones. These channel the force created by each individual muscle to move the bone. Because of this, they must be sufficiently powerful to endure the force which is conducted through them yet sufficiently flexible to act as pulleys around bony prominences.
Athletes who frequently overuse their muscles or as a result of direct trauma can develop a tendon injury. Of the 32 million musculoskeletal injuries documented in the United States annually, 45% of them are injuries to tendons, ligaments, or joint capsules. The most commonly injured tendons include the tendons of the rotator cuff of the shoulder, the Achilles tendon, patellar tendon, and the elbow extensor tendon. Several factors can place additional strain on the tendon and contribute to injuries caused by overuse, including: abnormal direction of pull due to skeletal misalignment; differences in limb lengths; muscle weakness or imbalances; hypermobile joints;
inflexible muscles;
training errors; and faulty or improperly fitted equipment and/or footwear.
Tendon injuries are believed to be difficult to treat as they were once historically thought of as an inflammatory condition, referred before to as tendonitis. Its treatment was therefore focused on reducing the inflammation through traditional anti-inflammatory medications and modalities and was extensively unsuccessful.
Dr. Alex Jimenez D.C.,C.C.S.T's insight:
For athletes and the general population who participate in physical activity, overuse and overexertion of the muscles can cause several complications, most commonly, tendon injury or tendinopathy. Several symptoms can debilitate an individual with this type of injury but sufficient rest and proper health care can help relieve tendon complications and restore normal function. For more information, please feel free to ask Dr. Jimenez or contact us at (915) 850-0900.