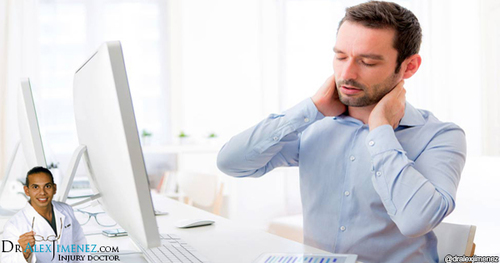 The most common type of car accident that many people face is where both involved parties seem to be either not injured at all or only have minor injuries. There may not be any visible wounds, cuts or bleeding but there may indeed be an underlying injury from inside and that can be quite serious. Individuals who believe they do not have to visit a doctor because there is no injury or the injury is minor, could be making a big mistake. Injuries that are caused internally can get worse over time if left untreated. And thus, immediate treatment is ultimately essential. 
Many people experience car accidents where there are no visible cuts or wounds and they ignore the need to visit a doctor. Generally, an individual may not feel any pain just after the accident due to a heavy rush of adrenaline. After 24 hours, people can begin to feel the symptoms of the incident, from neck pain, back pain, shoulder pain, dizziness etc. Therefore, seeking immediate medical care and treatment after the car accident is important in order to diagnose the cause of the individual's symptoms.
If a person wants to file a personal injury lawsuit, they will need medical documents from a health expert to prove the fact of an injury. Without a strong backing of medical documents to prove this, no lawyer will be ready to take your case.
Dr. Alex Jimenez D.C.,C.C.S.T's insight:
Automobile accidents are unfortunate circumstances, unfortunately resulting unexpectedly in most common cases. Auto accident can be both physically and mentally troublesome. It is an overwhelming situation and can give long lasting mental and physical trauma to the people involved. Once an individual has suffered an auto collision, the first and most important step that a person needs to take should be to visit a doctor. For more information, please feel free to ask Dr. Jimenez or contact us at (915) 850-0900. 
See on elpasochiropractorblog.com
Advanced Chiropractic & Wellness Authority ⚕ Healthcare Educator • Injury, Sciatica Specialist • 915-850-0900 📞
We Welcome You 👊🏻.
Purpose & Passions: I am a Doctor of Chiropractic specializing in progressive, cutting-edge therapies and functional rehabilitation procedures focused on clinical physiology, total health, practical strength training, and complete conditioning. We focus on restoring normal body functions after neck, back, spinal and soft tissue injuries.
We use Specialized Chiropractic Protocols, Wellness Programs, Functional & Integrative Nutrition, Agility & Mobility Fitness Training and Cross-Fit Rehabilitation Systems for all ages.
As an extension to effective rehabilitation, we too offer our patients, disabled veterans, athletes, young and elder a diverse portfolio of strength equipment, high-performance exercises and advanced agility treatment options. We have teamed up with the cities premier doctors, therapist and trainers to provide high-level competitive athletes the possibilities to push themselves to their highest abilities within our facilities.
We've been blessed to use our methods with thousands of El Pasoans over the last three decades allowing us to restore our patients' health and fitness while implementing researched non-surgical methods and functional wellness programs.
Our programs are natural and use the body's ability to achieve specific measured goals, rather than introducing harmful chemicals, controversial hormone replacement, un-wanted surgeries, or addictive drugs. We want you to live a functional life that is fulfilled with more energy, a positive attitude, better sleep, and less pain. Our goal is to ultimately empower our patients to maintain the healthiest way of living.
With a bit of work, we can achieve optimal health together, no matter the age or disability.
Join us in improving your health for you and your family.
It's all about: LIVING, LOVING & MATTERING! 🍎
Welcome & God Bless
EL PASO LOCATIONS
Central:
6440 Gateway East, Ste B
Phone: 915-850-0900
East Side:
11860 Vista Del Sol, Ste 128
Phone: 915-412-6677