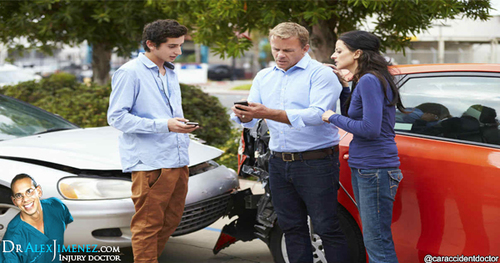 It's not always safe to assume the individual was left unharmed from an auto accident simply because there were no visible wounds or injuries. It's crucial to seek immediate medical attention following a traumatic accident to properly diagnose any possible injuries or aggravated conditions which may have developed from the unexpected automobile accident.
All too frequently, many automobile accident victims may be at risk of experiencing further injury as a result of not being alert of their surroundings. A sudden auto collision can cause confusion and disorientation, leaving those involved feeling unaware of the events happening around them. In this state, it is easy for another accident to occur. Further injury can take place from carelessly walking around the scene of the accident or during the unfortunate case where another vehicle crashes into the existing accident scene.
It's very important to seek immediate medical care after experiencing damage or injury from an auto collision in order to begin the healing process as soon as possible. The more an individual delays treatment for their injuries, the more challenging it can be for the body to heal itself naturally.
Dr. Alex Jimenez D.C.,C.C.S.T's insight:
After an individual has been involved in a car accident, it's absolutely essential for the driver and any passengers to determine if they experienced any injuries from the incident. Various types of injuries can result from an auto collision and there are types of injuries which may not be noticeable immediately and other others may be necessary to take. For more information, please feel free to ask Dr. Jimenez or contact us at (915) 850-0900.