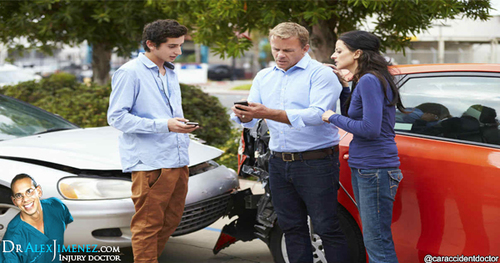 5 Things You Need to Do After a Car Accident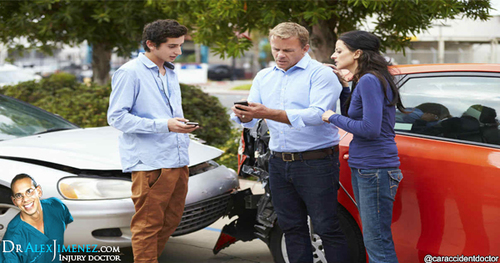 It's not always safe to assume the individual was left unharmed from an auto accident simply because there were no visible wounds or injuries. It's crucial to seek immediate medical attention following a traumatic accident to properly diagnose any possible injuries or aggravated conditions which may have developed from the unexpected automobile accident.
All too frequently, many automobile accident victims may be at risk of experiencing further injury as a result of not being alert of their surroundings. A sudden auto collision can cause confusion and disorientation, leaving those involved feeling unaware of the events happening around them. In this state, it is easy for another accident to occur. Further injury can take place from carelessly walking around the scene of the accident or during the unfortunate case where another vehicle crashes into the existing accident scene.
It's very important to seek immediate medical care after experiencing damage or injury from an auto collision in order to begin the healing process as soon as possible. The more an individual delays treatment for their injuries, the more challenging it can be for the body to heal itself naturally.
Dr. Alex Jimenez D.C.,C.C.S.T's insight:
After an individual has been involved in a car accident, it's absolutely essential for the driver and any passengers to determine if they experienced any injuries from the incident. Various types of injuries can result from an auto collision and there are types of injuries which may not be noticeable immediately and other others may be necessary to take. For more information, please feel free to ask Dr. Jimenez or contact us at (915) 850-0900. 
See on elpasochiropractorblog.com
Chiropractor💡 Author • Researcher • Injury & Trauma Clinician • Wellness Educator • 915-850-0900 📞
We Welcome You 👊🏻.
Purpose & Passions: I am a Doctor of Chiropractic specializing in progressive cutting-edge therapies and functional rehabilitation procedures focused on clinical physiology, total health, functional strength training and complete conditioning. We focus on restoring normal body functions after neck, back, spinal and soft tissue injuries.
We use Specialized Chiropractic Techniques, Balanced Diet Plans, Agility Training programs, Cross-Fit techniques, the PUSH-Rx Rehabilitation System and a highly specialized program for our Veterans.
We've been blessed to use our methods with thousand of El Pasoans over the last 27 years. This has allowed us to improve health and restore true fitness through researched non-surgical methods and wellness programs. These programs are natural and use the body's own ability to achieve goals of improvement, rather than introducing harmful chemicals, controversial hormone replacement, surgery, or addictive drugs. We want you to live a life that is fulfilled with more energy, positive attitude, better sleep, less pain, proper body weight and informed on how to maintain this way of life.
As an extension to dynamic rehabilitation, we too offer our patients, disabled veterans, athletes, young and elder a diverse portfolio of strength equipment, high performance exercises and advanced agility options. We are very proud to have teamed up with the cities premier therapist and trainers in order to provide high level competitive athletes the option to push themselves to their highest abilities within our facility.
Come learn how to improve your health for yourself and your loved ones.
With a bit of work, we can achieve optimal health together, no matter the age or disability.
Its all about: LIVING, LOVING & MATTERING! 🍎
God Bless
2 CONVENIENT LOCATIONS:
CENTRAL ELPASO:
6440 Gateway East, Suite B
EAST SIDE ELPASO:
11860 Vista Del Sol, Suite 128
PHONE: 915-850-0900 ✔️