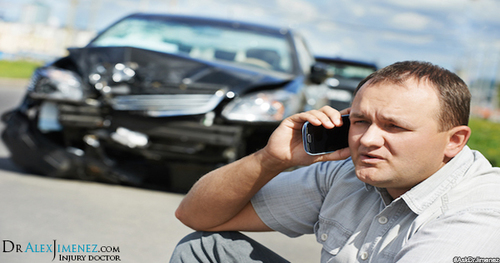 Auto Accident Doctor: Finding the Best Medical Care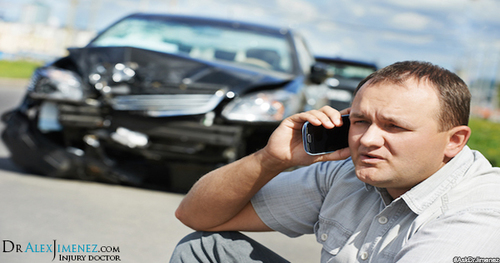 An individual can visit their primary care doctor after experiencing injuries and/or aggravating a condition as a result of an auto collision but the primary care doctor may or may not be properly trained or experienced to treat auto accident injuries. Fortunately, there are many healthcare professionals who do specialize in these type of cases.
After experiencing a traffic collision, the first step the individual should take is to make sure they call the police subsequently following the accident. In some cases, victims of automobile accidents do not call the police or do not receive a police report after the events. If this ever occurs and the party at fault for the auto accident does not admit fault to their insurance company, the individual may find the insurance company denying their claim. Furthermore, it's essential for auto accident victims to call the police right away after the incident as they could be experiencing pain and other symptoms and may require immediate medical intervention.
Unfortunately for many individuals, finding medical care after an auto accident can be difficult if one doesn't know where to look or even begin. If the individual attended the emergency room following an accident, more than likely, they may have had to undergo a series of X-rays or CT-scans and they may have been released with pain killers and muscle relaxers. While prescription medications are used frequently to relieve symptoms, these are only meant to function temporarily and the individual may soon realize they are still in pain after leaving the hospital.
Dr. Alex Jimenez D.C.,C.C.S.T's insight:
When an individual is unexpectedly involved in an automobile accident, whether they have suffered visible injuries or an underlying condition, it's important for them to seek immediate medical attention. While getting the medical care they need and deserve is crucial, finding the appropriate healthcare services can be difficult, but an auto accident doctor can help improve injuries and symptoms related to auto collisions. For more information, please feel free to ask Dr. Jimenez or contact us at (915) 850-0900. 
See on elpasochiropractorblog.com
Chiropractor💡 Author • Researcher • Injury & Trauma Clinician • Wellness Educator • 915-850-0900 📞
We Welcome You 👊🏻.
Purpose & Passions: I am a Doctor of Chiropractic specializing in progressive cutting-edge therapies and functional rehabilitation procedures focused on clinical physiology, total health, functional strength training and complete conditioning. We focus on restoring normal body functions after neck, back, spinal and soft tissue injuries.
We use Specialized Chiropractic Techniques, Balanced Diet Plans, Agility Training programs, Cross-Fit techniques, the PUSH-Rx Rehabilitation System and a highly specialized program for our Veterans.
We've been blessed to use our methods with thousand of El Pasoans over the last 27 years. This has allowed us to improve health and restore true fitness through researched non-surgical methods and wellness programs. These programs are natural and use the body's own ability to achieve goals of improvement, rather than introducing harmful chemicals, controversial hormone replacement, surgery, or addictive drugs. We want you to live a life that is fulfilled with more energy, positive attitude, better sleep, less pain, proper body weight and informed on how to maintain this way of life.
As an extension to dynamic rehabilitation, we too offer our patients, disabled veterans, athletes, young and elder a diverse portfolio of strength equipment, high performance exercises and advanced agility options. We are very proud to have teamed up with the cities premier therapist and trainers in order to provide high level competitive athletes the option to push themselves to their highest abilities within our facility.
Come learn how to improve your health for yourself and your loved ones.
With a bit of work, we can achieve optimal health together, no matter the age or disability.
Its all about: LIVING, LOVING & MATTERING! 🍎
God Bless
2 CONVENIENT LOCATIONS:
CENTRAL ELPASO:
6440 Gateway East, Suite B
EAST SIDE ELPASO:
11860 Vista Del Sol, Suite 128
PHONE: 915-850-0900 ✔️