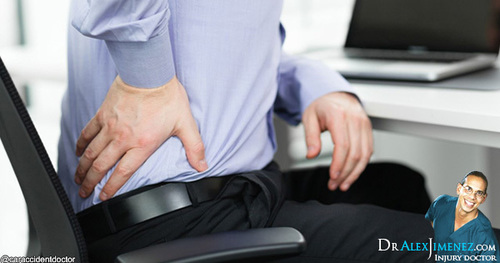 The human spine is a complex structure consisting of bones, muscles, tendons, ligaments, nerves and other tissues. Spinal health is essential towards maintaining the body's optimal performance as it functions to support an upright posture, provides flexibility to allow the body to bend and twist freely, and most importantly, it protects the spinal cord. While a healthy back can easily be taken for granted, a back injury or other type of complication may result in long-lasting consequences that could alter an individual's aspect of daily life.
Unfortunately, back injuries are among the most common types of complications suffered after an automobile accident. Each day, thousands of individuals are involved in head-on, side-impact, and rear-end auto collisions, often leading to spinal injuries even during minor car crashes. Depending on the force of the impact, a single or multiple areas of the back may be affected. Automobile injuries can range from mild sprains and bruises to fractured vertebrae and spinal cord damage.
If you've had a car accident, it's essential to take note of any symptoms of back pain, as there are a variety of spine complications which could result after experiencing an auto collision.
Dr. Alex Jimenez D.C.,C.C.S.T's insight:
After being involved in an automobile accident, injuries inflicted to the spine can be a common complication for many individuals. From herniated discs to compression fractions, the force of an auto collision can place great amounts of stress on the complex structures of the spine, often leading to damage, injuries and even aggravate an existing condition. For more information, please feel free to ask Dr. Jimenez or contact us at 915-850-0900 .