Texas employers are invited to join the Division of Workers' Compensation in Austin for the Texas Safety Summit on May 9-11. The 21st annual workplace safety and health conference offers important information for everyone who plays a role in safeguarding employees, from the beginner to the seasoned safety professional.
Employers will hear from top safety experts about some of the most critical safety and health issues facing Texas businesses. Attendees will learn practical tools and techniques to use in their workplaces to better protect their employees.
"The Safety Summit is a proactive way for us to help Texas businesses," says Commissioner of Workers' Compensation, Ryan Brannan. "Not only does it help foster a positive safety culture for your company and its employees, it ultimately helps reduce costs associated with on-the-job injuries and illnesses."
What to Expect
Presentations from experts at the National Safety Council, the Occupational Safety and Health Administration (OSHA), and many more.
Interactive exhibits on transportation safety.
Great networking opportunities with safety professionals from across the state.
Early-bird registration is $375 through April 17, 2017. The cost is $400 after that date.
To view the schedule, visit www.tdi.texas.gov/wc/safety/summithome.html.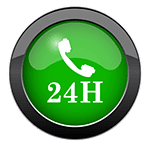 For more information, please feel free to ask Dr. Jimenez or contact us at 915-850-0900 .
Additional Topics: Preventing Work Disability with Chiropractic
After being involved in an unfortunate accident at work, injuries and aggravated conditions resulting from the incident can often lead to a variety of painful symptoms and complications, if left untreated, along with missed days at work and lost wages. A new research study showed that workers who received regular chiropractic care experienced less work-related injuries.
.video-containerposition: relative; padding-bottom: 63%; padding-top: 35px; height: 0; overflow: hidden;.video-container iframeposition: absolute; top:0; left: 0; width: 100%; height: 100%; border: none; max-width:100%!important;