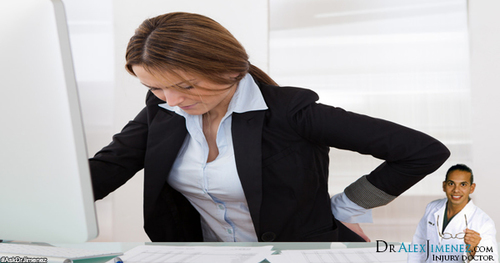 The labrum increases the surface area of the acetabulum by 22 percent while it increases the volume by 33 percent, functioning accordingly to fasten the head of the femur while allowing it to rotate. From a cross-sectional view, the labrum is triangular in shape with an extra articular area of thick connective tissue which contains a rich supply of blood while the intra articular area majorly has no blood supply.
When the hip's normal range of mobility extends beyond its limit, the labrum is stressed by a strong, compressive force and a tear at his point can ultimately affect the stability of the joint and distribution of weight or load. Furthermore, the labrum is considered a pain generating structure as numerous pain receptors are located in its superior and anterior regions. It is at the anterior surface where an ALT is most vulnerable to pressure along the end point of hip flexion. On another note, abnormal alterations within the structure, such as retroverted acetabulum and coxa valga, have been simultaneously recorded in up to 87 percent of individuals with labral tears.  
Dr. Alex Jimenez D.C.,C.C.S.T's insight:
A majority of complications to the hip joint can often be related to acetabular labral tears, or ALT. Labral tears in the joints of the hip account for hip and groin pain symptoms of individuals affected by the injury. Research suggests that an untreated ALT may increase the risk of degenerative hip arthritis, which has created a widespread interest within many healthcare professionals. For more information, please feel free to ask Dr. Jimenez or contact us at (915) 850-0900.