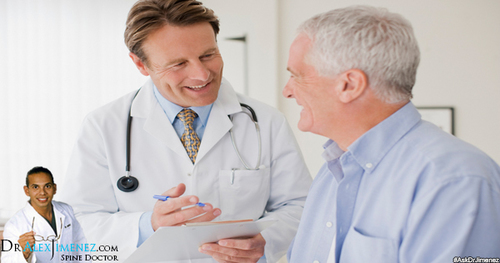 Cervical spondylosis, commonly known as arthritis of the neck, is the medical term used to describe these age-related, wear-and-tear changes that occur in the cervical spine over time. Neck arthritis occurs frequently among people over the age of 60 and its well-known symptoms can be debilitating and impairing for many while others may experience no noticeable symptoms. If diagnosed in time, cervical spondylosis can be treated effectively.
Cervical Spondylosis, or neck arthritis, generally develops naturally as a result of degenerative changes which deform the structures of the spine with age. These changes are normal and they occur in everyone, commonly without causing painful symptoms.
The spine consists of a variety of complex tissues that provide flexibility and mobility to the body. The vertebral discs, found between each adjacent vertebra, primarily function as a shock absorber to comfortably cushion the spinal bones when we move. Spinal discs also act as ligaments to hold the vertebrae of the spine together and as cartilaginous joints that allow slight mobility within the spine. Healthy discs are composed of two parts: a tough outer portion and a soft inner core, much like a jelly doughnut, which are designed to evenly distribute the stress and pressure that is placed on the spine.
Dr. Alex Jimenez D.C.,C.C.S.T's insight:
Neck pain is a common issue affecting a majority of individuals. The symptom can be caused by a variety of complications, however, these can often be associated with age. As we age, the discs and joints found in the cervical spine, or neck, will gradually begin to degenerate, leading to further symptoms of pain and discomfort. For more information, please feel free to ask Dr. Jimenez or contact us at (915) 850-0900.