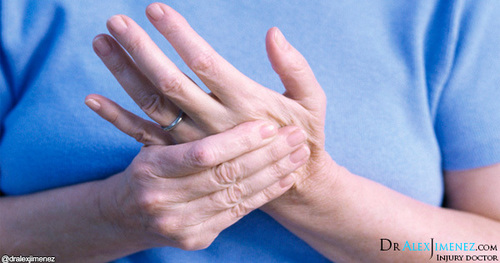 Carpal tunnel syndrome is a frequently diagnosed medical condition, characterized by pain, numbness and tingling sensations in the hand and arm. The well-known condition develops when one of the major nerves which runs through the hand, medically referred to as the median nerve, is compressed or impinged as it travels through the carpal tunnel, a narrow passageway within the wrist that is surrounded by rigid tissues, making it minimally capable of stretching or increasing in size.  
The median nerve originates from a bundle of nerve roots found in the neck. These roots merge into a single nerve in the arm, where it then travels down the arm and forearm, passing through the carpal tunnel at the wrist and into the hand. This main nerve functions to provide feeling in the thumb and index, middle and ring fingers. The median nerve is also in charge of controlling the muscles around the base of the thumb.
Carpal tunnel syndrome is a common condition which may occur due to a variety of factors. Research shows that women and older individuals have a higher chance of developing this uncomfortable condition.
Dr. Alex Jimenez D.C.,C.C.S.T's insight:
In today's world, however, everyday activities, such as typing and texting, can often cause more than temporary soreness on the extremities. The repetitive movements of the wrist over time may irritate the surrounding tissues, leading to damage, injury, and even the development of uncomfortable conditions like carpal tunnel syndrome. For more information, please feel free to contact us at (915) 850-0900.