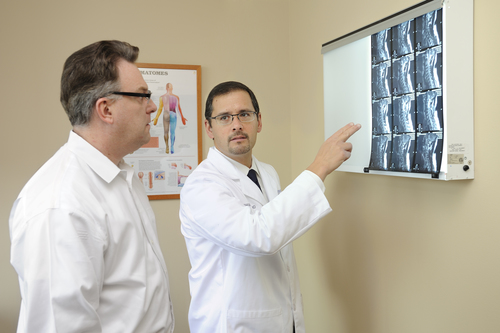 Every year, approximately 400 million drivers and their passengers are at a potential risk of being involved in an unfortunate automobile accident. An estimated 10 percent of these individuals will experience injuries and property damages from a car wreck every 10 years.
Fortunately, a large majority of these auto accidents only result in minimal property damages and minor injuries. However, a considerable amount of individuals who've suffered an affliction to their personal health and wellness may require medical involvement to determine if they've experienced underlying injuries or developed any possible conditions as a result of the auto collision. In fact, anyone who has been in a moderate or high velocity automobile accident should be evaluated by a spine specialist, such as a chiropractor or even an orthopedic surgeon.
Dr. Alex Jimenez D.C.,C.C.S.T's insight:
Being involved in an automobile accident can result in property damages and injuries, such as whiplash, which can challenge an individual's lifestyle. Although symptoms may not immediately develop, it's fundamental for people to receive a spinal evaluation after a traffic collision to determine the presence of any possible health complications and follow through with the proper treatment. For more information, please feel free to ask Dr. Jimenez or contact us at (915) 850-0900.