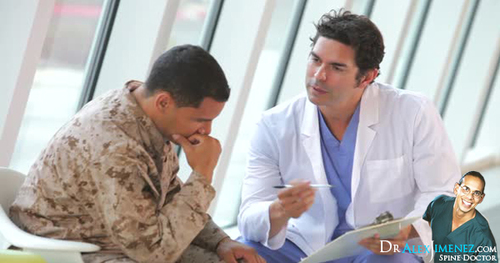 Rebecca Halstead began supporting the idea of utilizing alternative medical treatments, such as chiropractic care and nutritional supplements, after being diagnosed in the year 2005 with fibromyalgia, a condition distinguished by widespread musculoskeletal pain along with fatigue, sleep, memory, and mood issues.
 However, throughout the time the retired Army brigadier general discovered her own solutions for the chronic symptoms of her condition, she was amazed by the recent studies indicating the troop's use of alternative medical therapies at much higher rates than their civilian counterparts. Rebecca Halstead became curious about the way troops recognized the availability of these benefits. "How do they find out about it and pay for it? It was not a high priority when I was in the military", she quoted, acknowledging complementary and alternative medicine, or CAM.
Dr. Alex Jimenez D.C.,C.C.S.T's insight:
Complementary and Alternative Medicine, or CAM, has been favored by many active-duty members and veterans alike. A variety of treatment options are being used at a much higher rate by troops for stress management and for musculoskeletal injuries than the civilian counterparts. Chiropractic care has been frequently offered through the military health system for about a decade, encouraging its use for many troops. For more information, please feel free to ask Dr. Jimenez or contact us at (915) 850-0900.
For additional information, contact the El Paso VA Health Care System at (915) 564-6100 or (800) 672-3782