For individuals that have a partner or spouse with chronic back pain
, life can feel like it revolves around the pain.
For the individuals going through the pain, it does. The pain can be debilitating to the body, emotional and mentally. The physical and emotional exhaustion of chronic pain can affect a partnership.
But with the right support, treatment can be enhanced making the couple's life a lot better.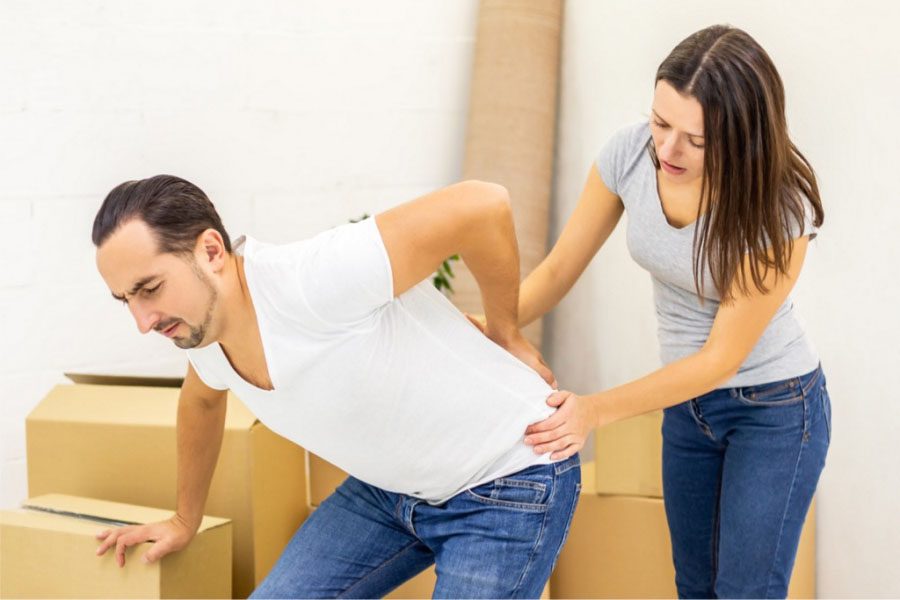 Partners and Spouses with Chronic Pain
Individuals unhealthily deal with chronic pain communication in two ways.
The first is, the individual dealing with the pain talks frequently about it. This can be viewed as constant complaining, resulting in their spouse or partner becoming irritated, cold, resentful, and frustrated by not knowing or being able to help.
The second way is, again the individual dealing with the pain wants to avoid sounding needy, never talk about the pain. This means instead they deal with the pain in silence. However, this wears the individual down physically and mentally.
This can turn to self-medicating bringing its own host of consequences.
Regardless of how a spouse or partner communicates or not, the objective is to find healthier ways to work through the pain, work as a team, and support one another.
Practical Support
When it comes to normal daily activities, a common concern is the limitation of activities.
This can be anything from exercising, standing, or walking. For the spouse or partner, it's the same but instead is on the support/aiding side. The key is to clearly express the type of support they do and don't feel benefits their pain management.
For the spouse/partner, expressing the desire and willingness to provide assistance and empathy provides tremendous encouragement and opens the door to team-based healing.
Exercises and Stretches
Exercise and stretching are an integral part of treatment.
There are a variety of exercises that can be done right at home. The addition of a second person is an added benefit. Recommended are
easy stretches
of the:
Lower back
Hamstrings
Buttocks
Calves
These can ease the muscle spasms that usually happen during an episode.
Start with straight leg raises or knee-to-chest stretches while lying on the back.
The spouse/partner can help by adding pressure and support to the legs. Additional stretches can be added to the regimen, but the objective when stretching with a partner is communication. This means verbalizing each other's needs and keeping an eye on one another's faces for signs of distress.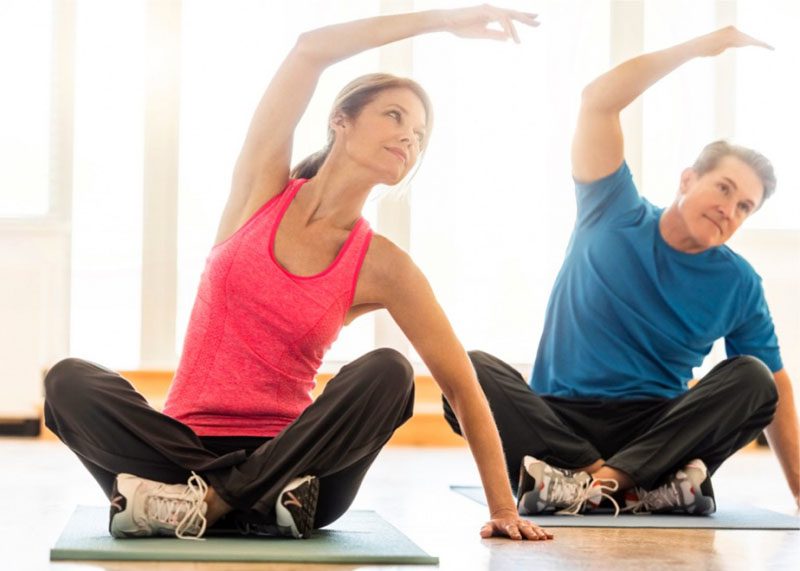 Exercising as a pair has the added benefit of support and motivation.
Non-impact core strengthening exercises
are recommended. This includes yoga and pilates. With all exercise and physical activities,
choose courses that are age/ability appropriate. With classes,
partners and spouses should inform the instructor of the back pain so they can modify the workout accordingly.
Spousal Partner Massage
A highly beneficial treatment/therapy from a spouse or partner is massage.
Professional therapeutic massages provide the greatest relief. However, when not available,
having a spouse/partner work out regular short massages around the affected areas provides immense relief.
Massaging the body keeps acute conditions from becoming chronic, reducing pain and increasing mobility.
This is recommended to fill the gaps in professional chiropractic treatment
. Some basic techniques and tips:
Use broad sweeping strokes with steady pressure across the muscle/s
Use the heel of the hand to work out the areas
Use the thumb or knuckle to apply deeper pressure to the area by rubbing in circles or holding down in place
Use pain cream/ointment and/or massage oil to ease friction and increase blood flow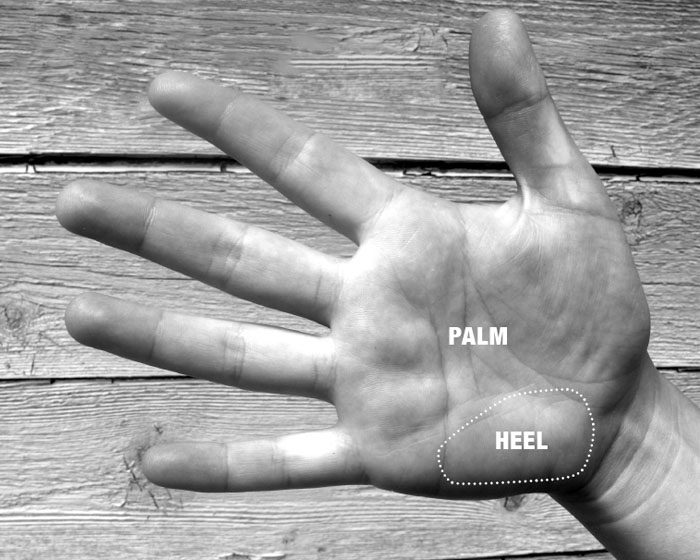 Daily Tasks
Basic lifestyle adjustments can also help. Breaking up household chores based on those that cause pain flare-ups, and those that don't can prevent episodes and make life healthier. For example,
An individual with a disc injury might not be able to flex forward
An individual with facet syndrome or osteoarthritis could have problems extending upright
Treatment and Recovery
Finding the root cause of the pain and seeking the most effective treatment possible is the goal.
Treatment could involve a combination of several approaches.
Physical therapy
Acupuncture
Therapeutic massage
All have been shown to have positive results.
Spousal/partner support through the pain, exercises, stretches, massage, and emotion will go a long way in expediting a healthy treatment plan.
---
Body Composition
---
Muscle mass and body health
Many think that muscle gain is only for highly active individuals and athletes.
Not everyone wants to be muscular but
everybody needs to be able to fight off infection
. Protein is an important
macronutrient
that the body needs to function properly. Muscle is made up of water and protein. When the body enters a stressed state like getting sick, the body's protein demands go up to four times the amount normally required.
If the body does not obtain the necessary protein it needs from an individual's diet, it will turn to the muscles treating them as protein reserves
. When this happens the muscles begin to break down. If the muscles are underdeveloped they have a reduced ability and strength to fight off infections and become more susceptible. Focusing on muscle gain will help with recovery, strength, and function. Focusing on muscle gain will help with recovery, strength, and function.
Disclaimer
The information herein is not intended to replace a one-on-one relationship with a qualified health care professional, licensed physician, and is not medical advice. We encourage you to make your own health care decisions based on your research and partnership with a qualified health care professional. Our information scope is limited to chiropractic, musculoskeletal, physical medicines, wellness, sensitive health issues, functional medicine articles, topics, and discussions. We provide and present clinical collaboration with specialists from a wide array of disciplines. Each specialist is governed by their professional scope of practice and their jurisdiction of licensure. We use functional health & wellness protocols to treat and support care for the musculoskeletal system's injuries or disorders. Our videos, posts, topics, subjects, and insights cover clinical matters, issues, and topics that relate to and support, directly or indirectly, our clinical scope of practice.* Our office has made a reasonable attempt to provide supportive citations and has identified the relevant research study or studies supporting our posts. We provide copies of supporting research studies available to regulatory boards and the public upon request. We understand that we cover matters that require an additional explanation of how it may assist in a particular care plan or treatment protocol; therefore, to further discuss the subject matter above, please feel free to ask Dr. Alex Jimenez or contact us at 915-850-0900. Dr. Alex Jimenez DC, MSACP, CCST, IFMCP
, CIFM
, CTG* email: coach@elpasofunctionalmedicine.com phone: 915-850-0900 Licensed in Texas & New Mexico
References
Massage therapy for back pain: International Journal of Therapeutic Massage & Bodywork. "Case Study: The Use of Massage Therapy to Relieve Chronic Low-Back Pain." doi:10.3822/ijtmb.v9i3.267 Prevalence of back pain: Georgetown University: Health Policy Institute. "Chronic Back Pain." 
https://hpi.georgetown.edu/backpain/#:~:text=Nearly%2065%20million%20Americans%20report,condition%20in%20the%20United%20States
. Yoga for back pain: National Institutes of Health. (October 31, 2011) "Yoga or Stretching Eases Low Back Pain." 
https://www.nih.gov/news-events/nih-research-matters/yoga-or-stretching-eases-low-back-pain#:~:text=A%20new%20study%20reports%20that,months%20after%20the%20classes%20ended
.