Although high-dose methyl donor supplements can help patients with methylation deficits, some healthcare professionals may occasionally encounter patients with an intolerance to methylation donors. Patients with an intolerance to methyl donors can experience worsening symptoms as well as the appearance of neurological symptoms, regardless of their need for methylation support. Neurological symptoms may include, anxiety, depression, irritability, and brain fog, among other symptoms.
Intolerances to methyl donor supplements are not properly understood and further research studies are required to help determine the frequency and effects of these problems. It's believed that the impaired metabolism of catecholamines through COMT and MAOA may play a role in the intolerance of methylation donors. Increased SAH is also believed to cause a variety of adverse effects.
Case 1.0: Methyl Donor Intolerance with COMT Polymorphism
A 31-year-old female diagnosed with a long-term panic disorder and a recent onset of agoraphobia demonstrated homozygous for COMT and MTHFR single nucleotide polymorphisms, or SNPs, through genetic testing. Vanilmandelic acid, or VMA, and homovanillate, or HVA, urinary organic acids were found to be between low and low-normal, respectively, indicating poor clearance of norepinephrine and epinephrine. These catecholamines are catabolized through COMT methylation, and their poor clearance may increase anxiety symptoms. Her homocysteine levels, on the other hand, were normal which demonstrated that either the MTHFR SNP was still functional enough to maintain SAMe levels, or that increased oxidative stress was confounding the normal homocysteine finding by increasing transsulfuration of homocysteine for glutathione formation.
High-dose methylated folate and betaine supplements were recommended, however, the patient immediately reported experiencing aggravated symptoms. This may have occurred due to the increased production of SAMe from the combined effects of the supplementation. SAMe levels in the brain regulate the rate of epinephrine biosynthesis from norepinephrine through methylation, therefore, increased SAMe availability could have triggered increased epinephrine synthesis. The decreased clearance due to the COMT SNP could have been the underlying cause for the increased symptomatology. Replacing methylated folate with unmethylated folic acid, and the discontinuation of betaine supplements resulted in significant symptom improvement, including the resolution of agoraphobia. Case adapted with permission from Lord & Bralley, 2012, Case Illustration 11.1 p. 594.
Folic Acid Supplement Risks
Furthermore, fortification and standard folic acid supplementation are believed to increase the risks of developing neural tube defects, particularly at levels above 400 mcg/d of dietary folate equivalent units, or DFEs. Folic acid is a purely synthetic compound which must first be converted to tetrahydrofolate, or THF, by being cycled twice through the enzyme dihydrofolate reductase, or DHFR, to be utilized in methylation. One cause of folic acid side-effects include elevated unmetabolized folic acid or UMFA.
Folic acid side-effects and restricted capacity of liver DHFR are believed to be the main problems in folic acid metabolism. One-time folic acid doses of 260 mcg or multiple folic acid doses of 100 mcg throughout the day have been demonstrated to cause detectable UMFA. People who regularly consume fortified foods, such as ready-to-eat cereals and fortified grains, are exposed to folic acid beyond the Tolerable Upper Limit of 1.0 mg/d, and with the utilization of multivitamin supplements, it may increase beyond that.
Folic acid from supplements is also much more easily absorbed than folate from foods. One DFE is equivalent to 1 mcg of dietary folate as compared to 0.6 mcg of folic acid from supplements taken with food or fortified foods. Therefore, 400 mcg of folic acid is equivalent to 667 mcg DFE. Research studies associate higher levels of folic acid intake with other side-effects. Dihydrofolate, or DHF, the intermediate metabolite in the conversion of folic acid to tetrahydrofolate and UMFA, can cause a variety of health issues.
DHF has been demonstrated to prevent thymidylate synthase and purine synthesis enzymes, which can affect DNA synthesis. DHF is also believed to restrict the production of the MTHFR enzyme, which can lead to a decrease in methionine synthesis and homocysteine clearance. A recent research study demonstrated that 5 mg/d of folic acid supplementation in infertile men demonstrated an unexpected reduction in sperm DNA methylation, similar to patients homozygous for the MTHFR C667T polymorphism.
Other research studies have also reported a connection between fortification and standard folic acid supplementation and colorectal cancer. According to the research studies, UMFA may actually metabolize through photo-catalysis into DNA-toxic products. A recent research study which evaluated the connection between UMFA and colorectal cancer diagnosis demonstrated a small positive association in men and individuals with the MTHFR C677T genotype, both heterozygous and homozygous.
However, the research studies demonstrated a small inverse association with women. Higher UMFA was also found to be associated with anemia in US seniors who consumed alcohol and reduced NK cell cytotoxicity in otherwise healthy postmenopausal women. Recent research studies looking at folate receptors in epithelial cancers demonstrated a high frequency of receptor FR-alpha which uptakes UMFA. It is believed that FR-alpha promotes tumor progression and reduces apoptosis through increased expression of anti-apoptotic protein Bcl-2. Folic acid exposure to tumor cells in-vitro was demonstrated to enhance the progress of this process.
Methylation is a biochemical process required for cell division, DNA and RNA synthesis, gene expression, histamine clearance, detoxification, and cellular energy metabolism, among other essential functions. As important as methylation, however, many people are diagnosed with methylation deficits, which can cause a variety of health issues. Healthcare professionals recommend high-dose methyl donors to help treat methylation deficits. But, are we supplementing too much? Some patients may have an intolerance to methylation donors and they may experience side-effects, such as worsening symptoms or neurological symptoms.

Dr. Alex Jimenez D.C., C.C.S.T. Insight
Smoothies and Juices for Methylation Support
While many healthcare professionals can recommend nutritional guidelines and lifestyle modifications to improve methylation support, there are several options you can try yourself at home. As described above, methylation support supplementation should be determined by a healthcare professional. Smoothies and juices are a fast and easy way to include all the necessary nutrients you need for methylation support without any side-effects. The smoothies and juices below are part of the Methylation Diet Food Plan.
Sea Green Smoothie
Servings: 1
Cook time: 5-10 minutes
• 1/2 cup cantaloupe, cubed
• 1/2 banana
• 1 handful of kale or spinach
• 1 handful of Swiss chard
• 1/4 avocado
• 2 teaspoons spirulina powder
• 1 cup water
• 3 or more ice cubes
Blend all ingredients in a high-speed blender until completely smooth and enjoy!
Berry Bliss Smoothie
Servings: 1
Cook time: 5-10 minutes
• 1/2 cup blueberries (fresh or frozen, preferably wild)
• 1 medium carrot, roughly chopped
• 1 tablespoon ground flaxseed or chia seed
• 1 tablespoons almonds
• Water (to desired consistency)
• Ice cubes (optional, may omit if using frozen blueberries)
Blend all ingredients in a high-speed blender until smooth and creamy. Best served immediately!
Sweet and Spicy Juice
Servings: 1
Cook time: 5-10 minutes
• 1 cup honeydew melons
• 3 cups spinach, rinsed
• 3 cups Swiss chard, rinsed
• 1 bunch cilantro (leaves and stems), rinsed
• 1-inch knob of ginger, rinsed, peeled and chopped
• 2-3 knobs whole turmeric root (optional), rinsed, peeled and chopped
Juice all ingredients in a high-quality juicer. Best served immediately!
Ginger Greens Juice
Servings: 1
Cook time: 5-10 minutes
• 1 cup pineapple cubes
• 1 apple, sliced
• 1-inch knob of ginger, rinsed, peeled and chopped
• 3 cups kale, rinsed and roughly chopped or ripped
• 5 cups Swiss chard, rinsed and roughly chopped or ripped
Juice all ingredients in a high-quality juicer. Best served immediately!
Zesty Beet Juice
Servings: 1
Cook time: 5-10 minutes
• 1 grapefruit, peeled and sliced
• 1 apple, washed and sliced
• 1 whole beet, and leaves if you have them, washed and sliced
• 1-inch knob of ginger, rinsed, peeled and chopped
Juice all ingredients in a high-quality juicer. Best served immediately!
Protein Power Smoothie
Serving: 1
Cook time: 5 minutes
• 1 scoop protein powder
• 1 tablespoon ground flaxseed
• 1/2 banana
• 1 kiwi, peeled
• 1/2 teaspoon cinnamon
• Pinch of cardamom
• Non-dairy milk or water, enough to achieve desired consistency
Blend all ingredients in a high-powered blender until completely smooth. Best served immediately!
ProLon® Fasting Mimicking Diet
Balanced methylation support can be achieved through proper nutrition. The ProLon® fasting mimicking diet offers a 5-day meal program which has been individually packed and labeled to serve the foods you need for the FMD in precise quantities and combinations. The meal program is made up of ready-to-eat or easy-to-prepare, plant-based foods, including bars, soups, snacks, supplements, a drink concentrate, and teas. The products are scientifically formulated and great tasting. Before starting the ProLon® fasting mimicking diet, 5-day meal program, please make sure to talk to a healthcare professional to find out if the FMD is right for you. The ProLon® fasting mimicking diet can help promote methylation support, among a variety of other healthy benefits.

Many doctors and functional medicine practitioners may recommend higher doses of methyl donors in several patients, however, further research studies are needed to determine the proper amount of methylation supplementation. The scope of our information is limited to chiropractic, musculoskeletal and nervous health issues as well as functional medicine articles, topics, and discussions. To further discuss the subject matter above, please feel free to ask Dr. Alex Jimenez or contact us at 915-850-0900 .
Curated by Dr. Alex Jimenez
Additional Topic Discussion: Acute Back Pain
Back pain is one of the most prevalent causes of disability and missed days at work worldwide. Back pain attributes to the second most common reason for doctor office visits, outnumbered only by upper-respiratory infections. Approximately 80 percent of the population will experience back pain at least once throughout their life. Your spine is a complex structure made up of bones, joints, ligaments, and muscles, among other soft tissues. Injuries and/or aggravated conditions, such as herniated discs, can eventually lead to symptoms of back pain. Sports injuries or automobile accident injuries are often the most frequent cause of back pain, however, sometimes the simplest of movements can have painful results. Fortunately, alternative treatment options, such as chiropractic care, can help ease back pain through the use of spinal adjustments and manual manipulations, ultimately improving pain relief.
Formulas for Methylation Support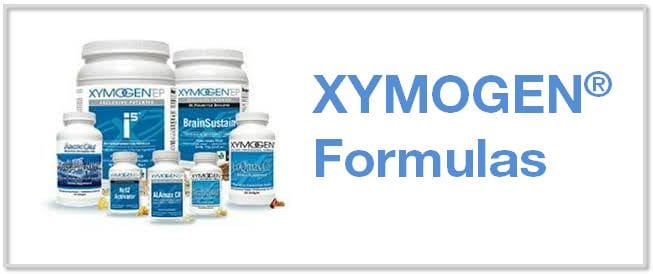 XYMOGEN's Exclusive Professional Formulas are available through select licensed health care professionals. The internet sale and discounting of XYMOGEN formulas are strictly prohibited.
Proudly, Dr. Alexander Jimenez makes XYMOGEN formulas available only to patients under our care.
Please call our office in order for us to assign a doctor consultation for immediate access.
If you are a patient of Injury Medical & Chiropractic Clinic, you may inquire about XYMOGEN by calling 915-850-0900.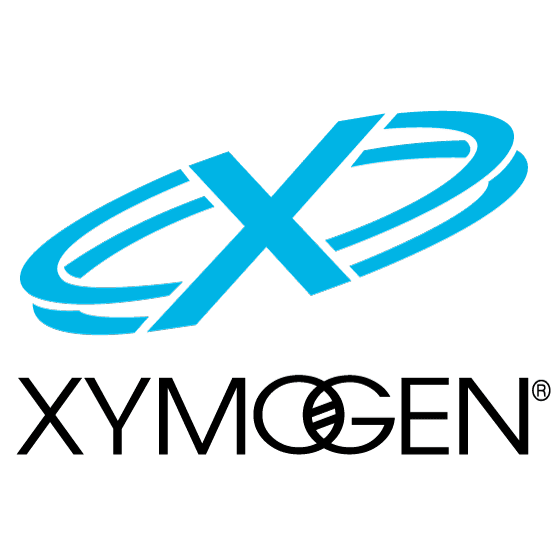 For your convenience and review of the XYMOGEN products please review the following link.*XYMOGEN-Catalog-Download
* All the above XYMOGEN policies remain strictly in force.
***
Post Disclaimers
Professional Scope of Practice *
The information herein on "Intolerance to Methylation Donors" is not intended to replace a one-on-one relationship with a qualified health care professional, or licensed physician, and is not medical advice. We encourage you to make your own healthcare decisions based on your research and partnership with a qualified healthcare professional.
Blog Information & Scope Discussions
Our information scope is limited to Chiropractic, musculoskeletal, physical medicines, wellness, contributing etiological viscerosomatic disturbances within clinical presentations, associated somatovisceral reflex clinical dynamics, subluxation complexes, sensitive health issues, and/or functional medicine articles, topics, and discussions.
We provide and present clinical collaboration with specialists from a wide array of disciplines. Each specialist is governed by their professional scope of practice and their jurisdiction of licensure. We use functional health & wellness protocols to treat and support care for the injuries or disorders of the musculoskeletal system.
Our videos, posts, topics, subjects, and insights cover clinical matters, issues, and topics that relate to and support, directly or indirectly, our clinical scope of practice.*
Our office has made a reasonable attempt to provide supportive citations and has identified the relevant research study or studies supporting our posts. We provide copies of supporting research studies available to regulatory boards and the public upon request.
We understand that we cover matters that require an additional explanation of how it may assist in a particular care plan or treatment protocol; therefore, to further discuss the subject matter above, please feel free to ask Dr. Alex Jimenez DC or contact us at 915-850-0900.
We are here to help you and your family.
Blessings
Dr. Alex Jimenez DC, MSACP, CCST, IFMCP*, CIFM*, ATN*
email: coach@elpasofunctionalmedicine.com
Licensed in: Texas & New Mexico*
Dr. Alex Jimenez DC, MSACP, CIFM*, IFMCP*, ATN*, CCST
My Digital Business Card