No one can pinpoint exactly what causes migraines and headaches or why some people are more prone to experiencing them than others, but what we do know is that there are many factors which could potentially trigger them.
Causes of Cluster Headaches
Abnormalities in the region of the brain, known as the hypothalamus, are the cause of cluster headaches. What makes these headaches different than other types of headache is that they manifest like clockwork. Episodes generally occur in the same time of day and they typically follow the seasons of the year, making these very predictable. These headaches are mostly attributed to changes in the brain rather than changes in the environment or from how people handle stress.
Causes of Tension Headaches
Tension headaches are some of the most common types of headaches and they can affect anyone. These types of headaches frequently occur when the neck and scalp muscles become tense or tight. Additionally, people who have migraines are more likely to experience moderate or severe tension headaches. The increased sensitivity to pain resulting from the tension headaches, which might be caused by miscommunication between nerve pathways to the brain. A tension headache is usually triggered by something.
Tension Headache Triggers
A head injury
An illness, such as for example a sinus infection
Drinking alcohol
Eating foods with withdrawal symptoms or too much caffeine from a lack of caffeine
Excessive smoking
Clenching your jaw
Grinding your teeth
Overexertion (caused by intense physical activity, etc.)
Poor posture
Sitting or standing within an uncomfortable position for too long (eg, working at a desk, sewing)
Sleeping with your neck in a abnormal position
Straining your eyes (working at a computer, reading something with very small text, etc.)
Tiredness
Causes of Migraines
Both genetics along with the environment may be the most common cause of migraines. For example, if your mother experiences cases of chronic migraines, you may experience them as well. But in the case you don't have a family history of migraines, then they may be caused by means of a variety of factors from changes in the weather to too much stress and not handling stress effectively. It's possible that migraines may also be caused by imbalances in chemicals in the brain. The hormone serotonin helps nerves communicate with each other as well as helps regulate pain in the body. A lack of serotonin may causes a migraine, according to research studies.
Migraine Triggers
Alcohol
Certain foods, for example aged cheese and foods with aspartame (an artificial sweetener)
Changes in your sleeping habits
Dehydration
Depression
Eating foods that have caffeine (eg, coffee, chocolate)
Extreme fatigue
Grinding your teeth
Hormonal changes and menstruation (in women)
Hunger
Poor sleeping habits, lack of sleep, or too much sleep
Skipping meals
Some medications, including oral contraceptives
In spite of the fact that the exact cause of migraines and headaches is unknown, avoiding the triggers mentioned above is certainly one of the best ways to try to prevent headaches and migraines. By avoiding the above mentioned triggers and understanding the causes, you are in a position to help reduce the amount of headaches or migraines you experience in the future.
The scope of our information is limited to chiropractic and spinal injuries and conditions. To discuss options on the subject matter, please feel free to ask Dr. Jimenez or contact us at 915-850-0900 .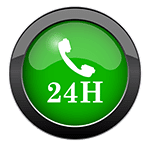 By Dr. Alex Jimenez
Additional Topics: Cervicogenic Headache and Chiropractic
Neck pain associated with whiplash-associated disorders resulting from an automobile accident are reportedly the most prevalent cause for discomfort along the cervical spine. The sheer force of an impact from a rear-end car crash or other traffic incident can cause injuries or aggravate a previously existing condition. While neck pain is commonly the result of damage to the complex structures of the neck, cervicogenic headaches may also result due to neck issues. Chiropractic care can help carefully restore the alignment of the cervical spine to relieve headaches and neck pain.
.video-containerposition: relative; padding-bottom: 63%; padding-top: 35px; height: 0; overflow: hidden;.video-container iframeposition: absolute; top:0; left: 0; width: 100%; height: 100%; border: none; max-width:100%!important;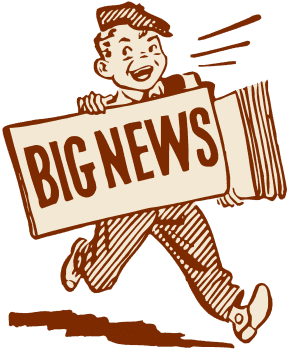 Chiropractor & Functional Medicine Practitioner ⚕Injury & Sciatica Specialist • Author • Educator • 915-850-0900 📞
We Welcome You 👊🏻.
Purpose & Passions: I am a Doctor of Chiropractic specializing in progressive, cutting-edge therapies and functional rehabilitation procedures focused on clinical physiology, total health, practical strength training, and complete conditioning. We focus on restoring normal body functions after neck, back, spinal and soft tissue injuries.
We use Specialized Chiropractic Protocols, Wellness Programs, Functional & Integrative Nutrition, Agility & Mobility Fitness Training and Rehabilitation Systems for all ages.
As an extension to effective rehabilitation, we too offer our patients, disabled veterans, athletes, young and elder a diverse portfolio of strength equipment, high-performance exercises and advanced agility treatment options. We have teamed up with the cities premier doctors, therapist and trainers to provide high-level competitive athletes the possibilities to push themselves to their highest abilities within our facilities.
We've been blessed to use our methods with thousands of El Pasoans over the last three decades allowing us to restore our patients' health and fitness while implementing researched non-surgical methods and functional wellness programs.
Our programs are natural and use the body's ability to achieve specific measured goals, rather than introducing harmful chemicals, controversial hormone replacement, un-wanted surgeries, or addictive drugs. We want you to live a functional life that is fulfilled with more energy, a positive attitude, better sleep, and less pain. Our goal is to ultimately empower our patients to maintain the healthiest way of living.
With a bit of work, we can achieve optimal health together, no matter the age or disability.
Join us in improving your health for you and your family.
It's all about: LIVING, LOVING & MATTERING! 🍎
Welcome & God Bless
EL PASO LOCATIONS
Central:
6440 Gateway East, Ste B
Phone: 915-850-0900
East Side:
11860 Vista Del Sol, Ste 128
Phone: 915-412-6677