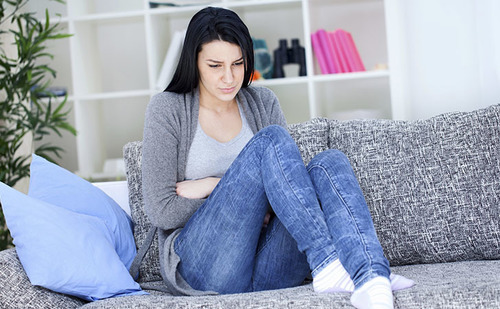 It's estimated that 6 – 10 percent of people in the United States have fibromyalgia. This chronic pain disorder impacts millions of men and women of all ages and ethnicities all around the world—but fibromyalgia is decidedly more prevalent in women, as is the case with a number of other pain disorders, such as temperomandibular joint disorder, headache, and irritable bowel syndrome.
Studies in both humans and animals have shown that pain is experienced differently by males and females. In general, females (both animal and human) are more sensitive to experimental pain, and women have more pain-related clinical conditions, including osteoarthritis, rheumatoid arthritis, and fibromyalgia.
In addition, studies have suggested that cultural factors may also play a role. For example, it is generally thought that feeling pain is "okay" or even expected among women, and that an emotional response is socially acceptable. On the other hand, traditional male roles in society dictate stoicism in the face of pain, which in turn may translate to an anxious, rather than a depressive, response to pain.
Studies have shown important gender differences in various clinical characteristics of fibromyalgia. For example, women experience significantly more common fatigue, morning fatigue, all-over hurting, irritable bowel syndrome, total and number of symptoms. Women also typically have significantly more tender points. On the other hand, overall pain severity, global severity, and physical functioning are not significantly different between the sexes, nor are such psychologic factors as anxiety, stress, and depression. The mechanisms of gender differences in fibromyalgia are not fully understood, but (as prominent fibromyalgia researcher Dr. Mohamed Yunus states) they are likely to involve interaction between biology, psychology, and sociocultural factors.
Dr. Alex Jimenez D.C.,C.C.S.T's insight:
Among the wide number of individuals diagnosed with fibromyalgia, women most frequently develop the condition than men. Several research studies have been conducted to attempt to better understand this painful condition. Various studies have concluded that women perceive symptoms of pain different than men, therefore, making them more susceptible to developing fibromyalgia. For more information, please feel free to ask Dr. Jimenez or contact us at (915) 850-0900. 
Advanced Chiropractic & Wellness Authority ⚕ Healthcare Educator • Injury, Sciatica Specialist • 915-850-0900 📞
We Welcome You 👊🏻.
Purpose & Passions: I am a Doctor of Chiropractic specializing in progressive, cutting-edge therapies and functional rehabilitation procedures focused on clinical physiology, total health, practical strength training, and complete conditioning. We focus on restoring normal body functions after neck, back, spinal and soft tissue injuries.
We use Specialized Chiropractic Protocols, Wellness Programs, Functional & Integrative Nutrition, Agility & Mobility Fitness Training and Rehabilitation Systems for all ages.
As an extension to effective rehabilitation, we too offer our patients, disabled veterans, athletes, young and elder a diverse portfolio of strength equipment, high-performance exercises and advanced agility treatment options. We have teamed up with the cities premier doctors, therapist and trainers to provide high-level competitive athletes the possibilities to push themselves to their highest abilities within our facilities.
We've been blessed to use our methods with thousands of El Pasoans over the last three decades allowing us to restore our patients' health and fitness while implementing researched non-surgical methods and functional wellness programs.
Our programs are natural and use the body's ability to achieve specific measured goals, rather than introducing harmful chemicals, controversial hormone replacement, un-wanted surgeries, or addictive drugs. We want you to live a functional life that is fulfilled with more energy, a positive attitude, better sleep, and less pain. Our goal is to ultimately empower our patients to maintain the healthiest way of living.
With a bit of work, we can achieve optimal health together, no matter the age or disability.
Join us in improving your health for you and your family.
It's all about: LIVING, LOVING & MATTERING! 🍎
Welcome & God Bless
EL PASO LOCATIONS
Central:
6440 Gateway East, Ste B
Phone: 915-850-0900
East Side:
11860 Vista Del Sol, Ste 128
Phone: 915-412-6677