Heart disease is one of the most common health issues associated with metabolic syndrome. People with metabolic syndrome can have several conditions that may increase the risk of developing a variety of health issues, including heart disease, stroke, and diabetes. Approximately 50 million adults in the United States have metabolic syndrome, however, scientists believe that people with mental health issues like schizophrenia or bipolar disorder have a higher chance of being diagnosed with the collection of health issues. Antipsychotic drugs/medications can also cause considerable weight gain. Â 
Other factors that may cause metabolic syndrome can include, poor diet, lack of exercise or physical activity, and smoking. Excess weight and obesity can ultimately lead to insulin resistance, a condition that occurs when the human body can't use insulin or the essential hormone that helps convert sugar or glucose into energy. If left untreated, insulin resistance can cause the pancreas to work harder and become exhausted, causing tremendously high blood sugar levels. Diabetes can damage blood vessels throughout the human body and increase the risk of developing heart disease and stroke. Â 
Risk of Developing Metabolic Syndrome with Mental Health Issues
People with mental health issues like schizophrenia and bipolar disorder have a higher chance of being diagnosed with metabolic syndrome. Although excess weight and obesity are becoming more prevalent in the general population, people with severe mental health issues have a higher chance of developing a variety of other health issues compared with the general population. Poverty, reduced access to medical attention, and side-effects caused by psychotropic drugs/medications can increase the risk of developing metabolic syndrome and other health issues like heart disease, stroke, and diabetes. Â 
Antipsychotic drugs/medications are also associated with weight gain and changes in lipid and sugar or glucose metabolism. Because of the increased risk of developing the collection of health issues in people with severe mental health issues, healthcare professionals recommend regular screening and monitoring of metabolic parameters, such as body mass index (BMI), waist circumference, blood pressure, and plasma lipids and sugar or glucose. Treatment should consider the increased risk of developing metabolic syndrome and other health issues in people with severe mental health issues. Â 
Metabolic Syndrome in People with Severe Mental Health Issues
Research studies evaluated changes in weight and other metabolic markers associated with antipsychotics. Olanzapine and clozapine tremendously increased metabolic markers while quetiapine and risperidone, as well as aripiprazole and ziprasidone, moderately increased metabolic markers. Long-term research studies demonstrated greater weight gain than short-term research studies and the weight gain rate was faster at the start until a peak plateau was reached. Increased risks are based on specific factors and the changes are often unpredictable, especially in antipsychotics with moderate effects. Â 
Aripiprazole and ziprasidone are least likely to contribute to metabolic syndrome. Excess weight and obesity are often considered to be the main factors in severe mental health issues, however, according to the International Diabetes Federation, factors for metabolic syndrome can include excess weight and obesity as well as elevated TG, LDL cholesterol, BP, and fasting plasma sugar or glucose. It is essential to remember that although BMI is important, central adiposity, or waist circumference and distribution of fat, can also increase the risk of metabolic syndrome in people with severe mental health issues. Â 
Treatment for Metabolic Syndrome and Mental Health Issues
Healthcare professionals prescribe the drug/medication metformin (Glucophage) to promote weight loss and improve insulin resistance in people with mental health issues. Metformin blocks the release of sugar or glucose from the liver into the bloodstream while decreasing the human body's resistance to insulin. Only several research studies have evaluated the effects of the drug/medication on people with severe mental health issues. According to the research studies, metformin may also ultimately help people taking antipsychotics to lose weight and prevent insulin resistance from becoming worse. Â 
During a research study, people taking antipsychotics, who also took metformin, lost an average of 3 pounds while those taking placebo maintained the same weight. Moreover, insulin resistance remained unchanged in people who also took metformin but it increased in people taking placebo. In another research study, insulin resistance remained stable in people taking antipsychotics, who also took metformin, while it worsened considerably in people taking placebo. Other research studies have evaluated whether combining metformin with diet and lifestyle modifications may have even greater benefits. Â 
In one research study, scientists separated people with schizophrenia into four different groups: metformin alone, a placebo pill alone, diet and lifestyle modifications with metformin as well as diet and lifestyle modifications with placebo. Although both groups including diet and lifestyle modifications as well as the metformin alone helped improve metabolic syndrome and its associated health issues, the greatest improvement occurred in the combined treatment groups. The diet and lifestyle modifications with metformin group had 7 percent weight loss compared with 5 percent for the metformin alone. Â 
People with metabolic syndrome can have several conditions that may increase the risk of developing a variety of health issues, including heart disease, stroke, and diabetes. Approximately 50 million adults in the United States have metabolic syndrome, however, scientists believe that people with mental health issues like schizophrenia or bipolar disorder have a higher chance of being diagnosed with the collection of health issues. Excess weight and obesity can ultimately lead to insulin resistance, a condition that occurs when the human body can't use insulin or the essential hormone that helps convert sugar or glucose into energy. If left untreated, insulin resistance can cause diabetes which can, in turn, damage blood vessels and increase the risk of developing heart disease and stroke, especially in people with severe mental health issues like schizophrenia or bipolar disorder.

Dr. Alex Jimenez D.C., C.C.S.T. Insight
Heart disease is one of the most common health issues associated with metabolic syndrome. People with metabolic syndrome can have several conditions that may increase the risk of developing a variety of health issues, including heart disease, stroke, and diabetes. Approximately 50 million adults in the United States have metabolic syndrome, however, scientists believe that people with mental health issues like schizophrenia or bipolar disorder have a higher chance of being diagnosed with the collection of health issues. Antipsychotic drugs/medications can also cause considerable weight gain. Â 
Other factors that may cause metabolic syndrome can include, poor diet, lack of exercise or physical activity, and smoking. Excess weight and obesity can ultimately lead to insulin resistance, a condition that occurs when the human body can't use insulin or the essential hormone that helps convert sugar or glucose into energy. If left untreated, insulin resistance can cause the pancreas to work harder and become exhausted, causing tremendously high blood sugar levels. Diabetes can damage blood vessels throughout the human body and increase the risk of developing heart disease and stroke. Â 
The scope of our information is limited to chiropractic, musculoskeletal, and nervous health issues or functional medicine articles, topics, and discussions. We use functional health protocols to treat injuries or disorders of the musculoskeletal system. Our office has made a reasonable attempt to provide supportive citations and has identified the relevant research study or studies supporting our posts. We also make copies of supporting research studies available to the board and or the public upon request. To further discuss the subject matter above, please feel free to ask Dr. Alex Jimenez or contact us at 915-850-0900. 
Curated by Dr. Alex Jimenez  
References:
Newcomer, John W. "Metabolic Syndrome and Mental Illness." AJMC, AJMC Media, 1 Nov. 2007, www.ajmc.com/journals/supplement/2007/2007-11-vol13-n7suppl/nov07-2657ps170-s177.
Harvard Health Publishing. "Metabolic Syndrome and Mental Illness." Harvard Health, Harvard Health Media, Aug. 2011, www.health.harvard.edu/newsletter_article/metabolic-syndrome-and-mental-illness.
Demler, Tammie Lee. "Metabolic Challenges in Mental Health." U.S. Pharmacist – The Leading Journal in Pharmacy, 17 Nov. 2017, www.uspharmacist.com/article/metabolic-challenges-in-mental-health.
---
Neurotransmitter Assessment Form
The following Neurotransmitter Assessment Form can be filled out and presented to Dr. Alex Jimenez. The following symptoms listed on this form are not intended to be utilized as a diagnosis of any type of disease, condition, or any other type of health issue.
---
Additional Topic Discussion: Chronic Pain
Sudden pain is a natural response of the nervous system which helps to demonstrate possible injury. By way of instance, pain signals travel from an injured region through the nerves and spinal cord to the brain. Pain is generally less severe as the injury heals, however, chronic pain is different than the average type of pain. With chronic pain, the human body will continue sending pain signals to the brain, regardless if the injury has healed. Chronic pain can last for several weeks to even several years. Chronic pain can tremendously affect a patient's mobility and it can reduce flexibility, strength, and endurance.
---
Neural Zoomer Plus for Neurological Disease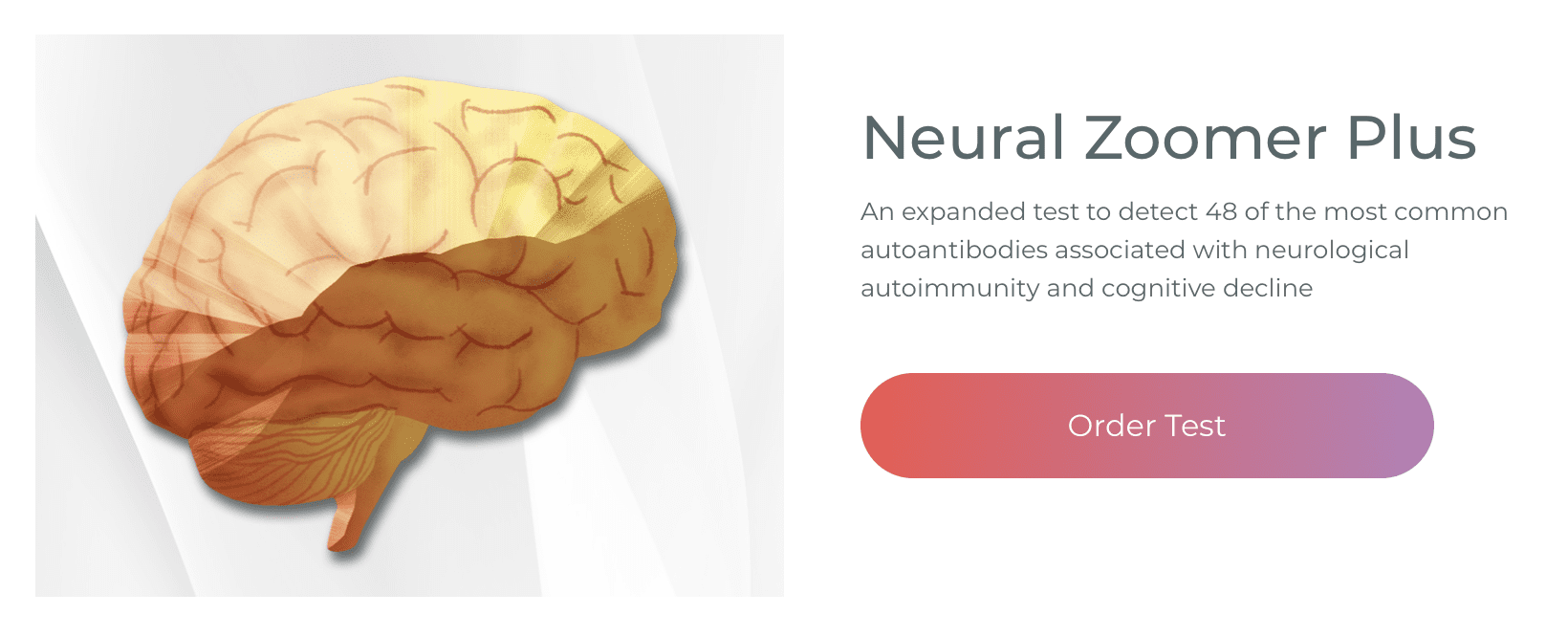 Dr. Alex Jimenez utilizes a series of tests to help evaluate neurological diseases. The Neural ZoomerTM Plus is an array of neurological autoantibodies which offers specific antibody-to-antigen recognition. The Vibrant Neural ZoomerTM Plus is designed to assess an individual's reactivity to 48 neurological antigens with connections to a variety of neurologically related diseases. The Vibrant Neural ZoomerTM Plus aims to reduce neurological conditions by empowering patients and physicians with a vital resource for early risk detection and an enhanced focus on personalized primary prevention.  
Food Sensitivity for the IgG & IgA Immune Response
 
Dr. Alex Jimenez utilizes a series of tests to help evaluate health issues associated with a variety of food sensitivities and intolerances. The Food Sensitivity ZoomerTM is an array of 180 commonly consumed food antigens that offers very specific antibody-to-antigen recognition. This panel measures an individual's IgG and IgA sensitivity to food antigens. Being able to test IgA antibodies provides additional information to foods that may be causing mucosal damage. Additionally, this test is ideal for patients who might be suffering from delayed reactions to certain foods. Utilizing an antibody-based food sensitivity test can help prioritize the necessary foods to eliminate and create a customized diet plan around the patient's specific needs.  
Gut Zoomer for Small Intestinal Bacterial Overgrowth (SIBO)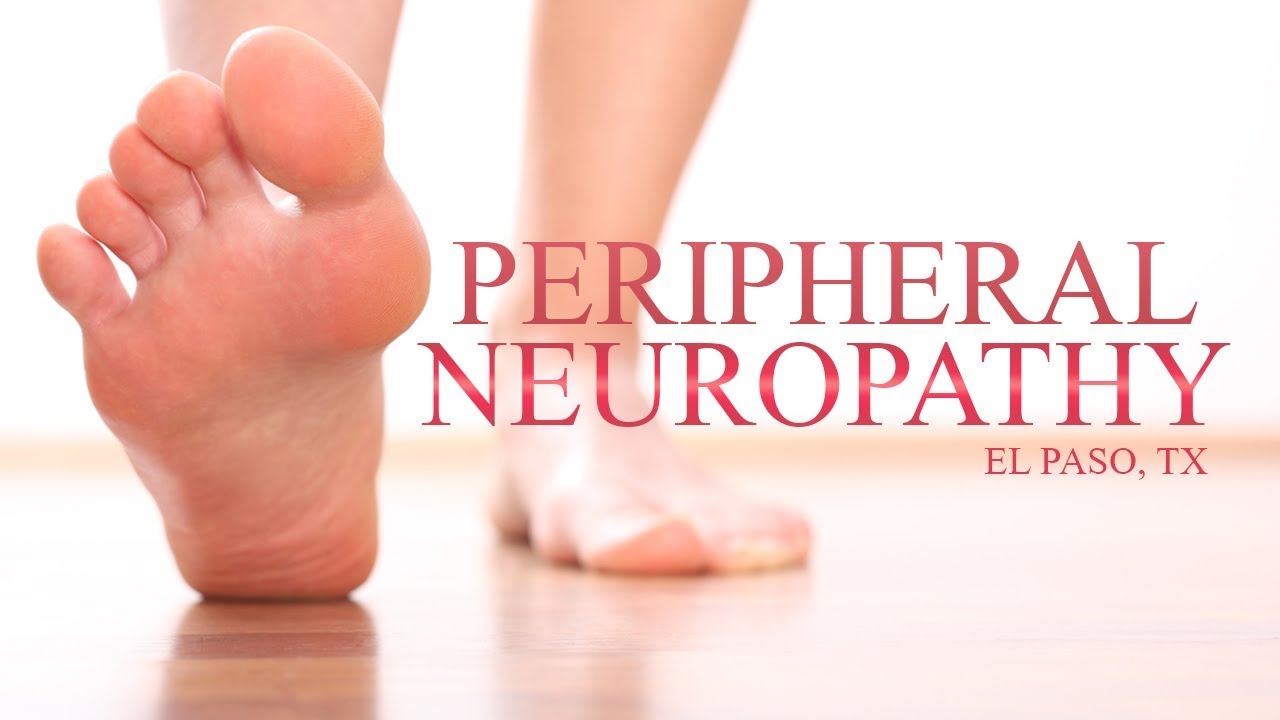 Dr. Alex Jimenez utilizes a series of tests to help evaluate gut health associated with small intestinal bacterial overgrowth (SIBO). The Vibrant Gut ZoomerTM offers a report that includes dietary recommendations and other natural supplementation like prebiotics, probiotics, and polyphenols. The gut microbiome is mainly found in the large intestine and it has more than 1000 species of bacteria that play a fundamental role in the human body, from shaping the immune system and affecting the metabolism of nutrients to strengthening the intestinal mucosal barrier (gut-barrier). It is essential to understand how the number of bacteria that symbiotically live in the human gastrointestinal (GI) tract influences gut health because imbalances in the gut microbiome may ultimately lead to gastrointestinal (GI) tract symptoms, skin conditions, autoimmune disorders, immune system imbalances, and multiple inflammatory disorders. Â 
---

---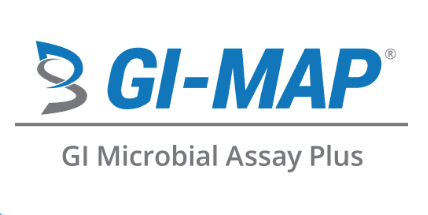 ---
Formulas for Methylation Support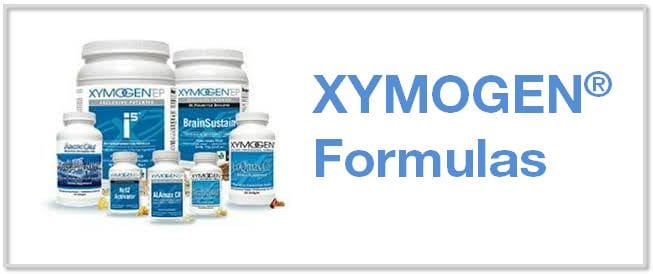 XYMOGEN's Exclusive Professional Formulas are available through select licensed health care professionals. The internet sale and discounting of XYMOGEN formulas are strictly prohibited.
Proudly, Dr. Alexander Jimenez makes XYMOGEN formulas available only to patients under our care.
Please call our office in order for us to assign a doctor consultation for immediate access.
If you are a patient of Injury Medical & Chiropractic Clinic, you may inquire about XYMOGEN by calling 915-850-0900.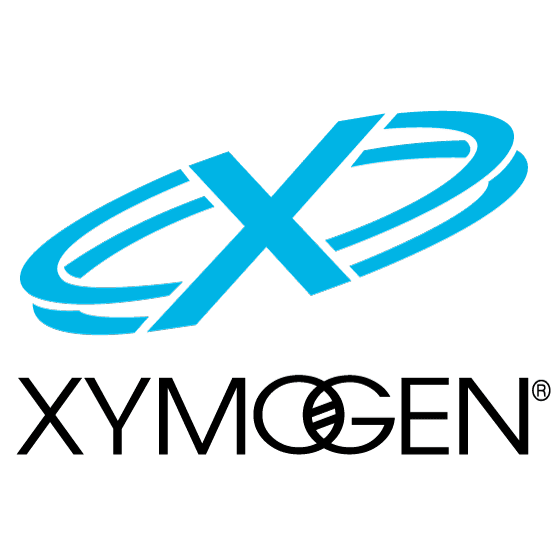 For your convenience and review of the XYMOGEN products please review the following link. *XYMOGEN-Catalog-Download  
* All of the above XYMOGEN policies remain strictly in force. Â 
---
   
---
Modern Integrated Medicine
The National University of Health Sciences is an institution that offers a variety of rewarding professions to attendees. Students can practice their passion for helping other people achieve overall health and wellness through the institution's mission. The National University of Health Sciences prepares students to become leaders in the forefront of modern integrated medicine, including chiropractic care. Students have an opportunity to gain unparalleled experience at the National University of Health Sciences to help restore the natural integrity of the patient and define the future of modern integrated medicine. Â 
Post Disclaimers
Professional Scope of Practice *
The information herein on "Functional Neurology: Metabolic Syndrome and Mental Health Issues" is not intended to replace a one-on-one relationship with a qualified health care professional or licensed physician and is not medical advice. We encourage you to make healthcare decisions based on your research and partnership with a qualified healthcare professional.
Blog Information & Scope Discussions
Our information scope is limited to Chiropractic, musculoskeletal, physical medicines, wellness, contributing etiological viscerosomatic disturbances within clinical presentations, associated somatovisceral reflex clinical dynamics, subluxation complexes, sensitive health issues, and/or functional medicine articles, topics, and discussions.
We provide and present clinical collaboration with specialists from various disciplines. Each specialist is governed by their professional scope of practice and their jurisdiction of licensure. We use functional health & wellness protocols to treat and support care for the injuries or disorders of the musculoskeletal system.
Our videos, posts, topics, subjects, and insights cover clinical matters, issues, and topics that relate to and directly or indirectly support our clinical scope of practice.*
Our office has reasonably attempted to provide supportive citations and has identified the relevant research study or studies supporting our posts. We provide copies of supporting research studies available to regulatory boards and the public upon request.
We understand that we cover matters that require an additional explanation of how it may assist in a particular care plan or treatment protocol; therefore, to further discuss the subject matter above, please feel free to ask Dr. Alex Jimenez, DC, or contact us at 915-850-0900.
We are here to help you and your family.
Blessings
Dr. Alex Jimenez DC, MSACP, RN*, CCST, IFMCP*, CIFM*, ATN*
email: coach@elpasofunctionalmedicine.com
Licensed as a Doctor of Chiropractic (DC) in Texas & New Mexico*
Texas DC License # TX5807, New Mexico DC License # NM-DC2182
Licensed as a Registered Nurse (RN*) in Florida
Florida License RN License # RN9617241 (Control No. 3558029)
Presently Matriculated: ICHS: MSN* FNP (Family Nurse Practitioner Program)
Dr. Alex Jimenez DC, MSACP, RN* CIFM*, IFMCP*, ATN*, CCST
My Digital Business Card