Curcumin is the main active ingredient found in turmeric, a bright yellow aromatic powder obtained from the rhizome of a plant in the ginger family commonly utilized for flavoring and coloring in a variety of Asian cuisines, as well as a very strong antioxidant which additionally has powerful anti-inflammatory effects. While turmeric has been consumed for generations due to its medicinal properties, it's curcumin content is actually not that high. Therefore, if you want to experience its full benefits, it may be best to take a supplement that contains significant amounts of curcumin, or better yet, a supplement specially formulated to bring out the benefits of this naturally occurring chemical compound.
Curcumin is ultimately found in turmeric, the key ingredient in curry, and as a powerful antioxidant that offers numerous health benefits, curcumin helps support joint health and cardiovascular function, and it helps maintain a normal inflammatory reaction in the human body. Individuals throughout Asia have benefited from the healthful effects of curcumin for centuries. Whether taken as a nutritional supplement or from meals, however, curcumin is usually poorly absorbed into the bloodstream.
Fortunately, global experts in botanical extract technologies have uncovered the key to curcumin absorption: phytosome technology. Meriva curcumin phytosome is an exceptional curcumin extract that's significantly better absorbed than other curcumin extracts. Curcumin nutrients which have previously been remarkable in "test tube" experiments are extremely poorly absorbed when taken orally by people. The product Curcumin Phytosome comprising Meriva® unites curcumin with another bioactive nutrient, thereby dramatically improving its absorption and releasing its overall health and wellness potential. Meriva is a unique, patented, time-release curcumin product.
Meriva Product Overview
Phytosomes are plant extracts bound to phosphatidylcholine, or PC, an important component of individual cells. The human body can create PC, or phosphatidylcholine, but it can even be obtained from food and/or supplements. When taken orally, PC is very well absorbed. PC is a significant building block for membranes, the most metabolically dynamic zones of our cells. PC most likely transfers the curcumins in the bloodstream until they arrive in cell membranes. Researchers found a way to attach a curcumin extract to PC for superior absorption, leading to Meriva. Curcumin phytosome is a curcumin molecule bonded to a molecule of PC. Unlike curcumin alone, PC is excellently absorbed orally.
When consumers utilize Meriva curcumin phytosome, the body absorbs the PC as well as the attached curcumin, leading to more curcumin reaching the cells which can benefit more from it. After the curcumin phytosomes are accepted as a dietary supplement, PC protects its connected curcumin and economically transports it across the intestinal lining and into the circulating blood. Curcumins at phytosomes are over 29 times better absorbed than curcumin alone. PC itself has proven benefits for the liver, intestines, and lungs, and its existence in the Meriva curcumin phytosome amplifies the benefits available from the curcumin alone.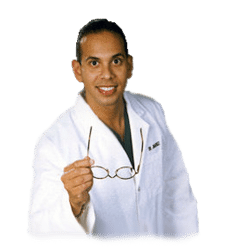 Dr. Alex Jimenez's Insight

Turmeric contains four major curcuminoids: curcumin, demethoxycurcumin, bisdemethoxycurcumin and cyclocurcumin. These chemical compounds have been demonstrated to have tremendous benefits, which is why turmeric has been a fundamental addition in Asian cooking. However, curcumin, as well as all the other curcuminoids, are poorly absorbed by the human body when taken orally. Researchers developed Meriva curcumin phytosome, a curcumin compound which is bonded to the molecule phosphatidylcholine, or PC, which promotes the proper absorption of curcumin. Meriva curcumin phytosome can provide a variety of health benefits, including vision and eye health, joint health and even prostrate benefits, among other medicinal properties.
Meriva Curcumin Phytosome Research
Curcumin phytosome with Meriva® is a powerful antioxidant which protects cells and tissues by fighting free radicals. It's also known to support healthy joint function, eye health and small vessel circulatory health. The curcumin is extracted from turmeric and provides a curcumin complex including, curcumin, bisdemethoxy curcumin and demethoxy curcumin. Meriva® curcumin phytosome is made utilizing the patented Phytosome® technology that enhances the absorption of those curcumins. Comprehensive research over the previous quarter of a century suggests that curcumin helps counter toxins, in addition to influencing cell survival through other means.
Although curcumins are poorly absorbed, Phytosome® technology helps improve bioavailability. The technology evolves every curcumin molecule with one or more atoms of the nutrient phosphatidylcholine, or PC, to create molecular complexes called phytosomes. Curcumin molecules at the Meriva® phytosome complexes are more stable against breakdown and combine far better into water in order for them to be better absorbed when taken orally. The PC molecules in the phytosomes serve as a "delivery vehicle" or even "chaperone", which not only chemically protects the curcumin molecules but also markedly increases their absorption. A human absorption research discovered that the curcumins were absorbed when taken as Meriva® curcumin phytosomes, in comparison to their basic molecular forms.
The numerous beneficial effects attributed to turmeric root are linked to the antioxidant properties of the curcumins it contains. This antioxidant activity can neutralize free radicals which threaten the integrity of mobile structures. Free radicals may lead to "oxidative stress," a process that can activate cell damage. In addition, oxidative stress is considered to play a role in the development of a variety of diseases. Because curcumins are poorly absorbed when taken orally, this can tremendously restrict their biological actions. The Phytosome® technology used with Meriva® curcumin phytosome creates phytosome complexes which are proven to be absorbed better.
A 2007 study published in the journal, Cancer Chemotherapy and Pharmacology, revealed Meriva's exceptional bioavailability in contrast to ordinary curcumin. Liver levels of curcumin were also higher with Meriva supplementation. A recent human research study also demonstrated that Meriva curcumin phytosome has 29-times higher bioavailability. Meriva supplementation also resulted in higher plasma concentrations of curcumin from a much smaller dose compared to ordinary curcumin. In a recent eight-month human trial, Meriva was shown to encourage a healthy inflammatory reaction. People experienced improvements in clinical and biochemical end-points associated with joint health.
Several studies have shown curcumin's hepatoprotective effects, causing researchers to suggest its use in protecting the liver from exogenous insults due to environmental toxins. Curcumin also has the capacity to increase both the circulation and solubility of bile. Curcumin's hepatoprotective effects are due in part to lead free-radical scavenging; however, curcumin also enhances the body's natural antioxidant system, which raises glutathione levels, thus aiding in hepatic detoxification and inhibiting nitrosamine formation. Furthermore, research studies have demonstrated several other health benefits of Meriva curcumin phytosome, including its support in joint health, eye health, vision and circulation, as well as several prostrate benefits, among others.
Supports Joint Health – Two Clinical Trials
In two double-blind trials with subjects having knee problems, Meriva, taken at about 1,000 mg/day, enhanced treadmill walk space by 345 percent after eight months. It improved joint pain, stiffness, swelling and joint work. Intakes of over-the-counter medications fell 63 percent and their adverse effects dropped by 67 percent. The subjects' medical prices fell 45 percent after 8 months. C-Reactive Protein, or CRP, levels were reduced into a more healthy variety. After eight months, the Karnofsky Scale of well-being moved into "able to perform ordinary activity."
Supports Eye Health, Vision, Circulation – Three Clinical Trials
One frequent eye problem is a really persistent redness that keeps coming back even when it is cleared. At a clinical trial, 106 patients obtained Meriva, taken at about 1,200 mg/day, for a single year. There were 86 percent fewer returns of this reddening, and in 82 percent of these patients, approximately 87 from 106, it didn't return at all. In another study, Meriva, taken at about 1,000 mg/day, improved retinal blood circulation, retinal swelling, and eyesight. In only four weeks, visual sharpness improved from an initial average of 20/122-155 to 20/32-78. Meriva also improved circulation elsewhere in the body. In areas with foot blood circulation issues, it substantially reduced immunity, increased oxygen consumption, and enhanced nerve control over the capillary networks. The subjects' Karnofsky Score of well-being improved, from "normal activity, with effort" into "normal activity."
Breakthrough Prostate Benefits with Meriva
In a clinical trial on middle-aged men with prostate troubles, Meriva, taken at 1,000 mg/day, significantly enhanced: sense of incomplete bladder emptying, urination frequency, flow stop/start, feeble stream, straining and getting up at night, urinary block, and PSA levels. Quality of life and sexual activity were also considerably improved. The Meriva curcumin phytosome breakthrough guarantees that curcumins are effectively delivered to human cells, in functional mix with PC, or phosphatidylcholine. Multiple effective clinical trials have established curcumin phytosome comprising of Meriva® as the "gold standard" one of curcumin supplements.
In conclusion, Meriva curcumin phytosome is bound to phosphatidylcholine, or PC, for increased absorption and bioavailability, ultimately protecting DNA against damage by free radicals and reactive oxygen species, among providing a variety of other health benefits. With its enhanced absorption through an improved curcumin absorb delivery system, Meriva curcumin phytosome is clinically documented to promote joint health, eye health, vision and circulation, and even has prostrate benefits. The scope of our information is limited to chiropractic as well as to spinal injuries and conditions. To discuss the subject matter, please feel free to ask Dr. Jimenez or contact us at 915-850-0900 .
Curated by Dr. Alex Jimenez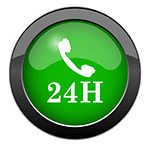 Additional Topics: Back Pain
Back pain is one of the most prevalent causes for disability and missed days at work worldwide. As a matter of fact, back pain has been attributed as the second most common reason for doctor office visits, outnumbered only by upper-respiratory infections. Approximately 80 percent of the population will experience some type of back pain at least once throughout their life. The spine is a complex structure made up of bones, joints, ligaments and muscles, among other soft tissues. Because of this, injuries and/or aggravated conditions, such as herniated discs, can eventually lead to symptoms of back pain. Sports injuries or automobile accident injuries are often the most frequent cause of back pain, however, sometimes the simplest of movements can have painful results. Fortunately, alternative treatment options, such as chiropractic care, can help ease back pain through the use of spinal adjustments and manual manipulations, ultimately improving pain relief.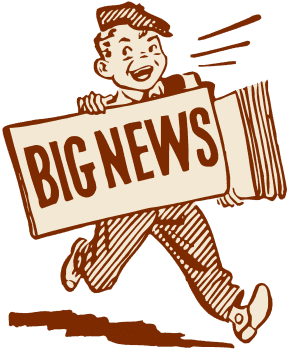 Post Disclaimers
Professional Scope of Practice *
The information herein on "What is Meriva Curcumin Phytosome?" is not intended to replace a one-on-one relationship with a qualified health care professional, or licensed physician, and is not medical advice. We encourage you to make your own healthcare decisions based on your research and partnership with a qualified healthcare professional.
Blog Information & Scope Discussions
Our information scope is limited to Chiropractic, musculoskeletal, physical medicines, wellness, contributing etiological viscerosomatic disturbances within clinical presentations, associated somatovisceral reflex clinical dynamics, subluxation complexes, sensitive health issues, and/or functional medicine articles, topics, and discussions.
We provide and present clinical collaboration with specialists from a wide array of disciplines. Each specialist is governed by their professional scope of practice and their jurisdiction of licensure. We use functional health & wellness protocols to treat and support care for the injuries or disorders of the musculoskeletal system.
Our videos, posts, topics, subjects, and insights cover clinical matters, issues, and topics that relate to and support, directly or indirectly, our clinical scope of practice.*
Our office has made a reasonable attempt to provide supportive citations and has identified the relevant research study or studies supporting our posts. We provide copies of supporting research studies available to regulatory boards and the public upon request.
We understand that we cover matters that require an additional explanation of how it may assist in a particular care plan or treatment protocol; therefore, to further discuss the subject matter above, please feel free to ask Dr. Alex Jimenez DC or contact us at 915-850-0900.
We are here to help you and your family.
Blessings
Dr. Alex Jimenez DC, MSACP, CCST, IFMCP*, CIFM*, ATN*
email: coach@elpasofunctionalmedicine.com
Licensed in: Texas & New Mexico*
Dr. Alex Jimenez DC, MSACP, CIFM*, IFMCP*, ATN*, CCST
My Digital Business Card