Treatment modalities for whiplash can range depending on the risk factors the individual faces, the quantity of pain, and the severity of their injury. The treatment options for this condition may be self-care or over-the-counter treatments in minor cases.
In this case, the options may include prescription pain medications and massaging the region. Other people may have a significant injury or lasting injuries due to repetitive strain or severe pain. The following is a list of some common, alternative procedures for treating whiplash in patients of different severity. Healthcare professionals must determine the course of treatment depending on the individual's particular needs and diagnosis.
The doctor may also obtain x-rays of the neck to check for more serious injury. If the doctor is still concerned about soft tissue injuries, he or she may obtain either x-rays with the head leaning forward and backwards (dynamic x-rays) or obtain an MRI (magnetic resonance imaging study).

Medications
Medication is a common first step many people take when dealing with whiplash injuries. The healthcare specialist may assign prescription painkillers, when over-the-counter products are not effective. These can help provide relief to the patient. Injections are also another option. The injection of lidocaine is the most common alternative. This reduces the muscle spasms occurring as a result of whiplash. Additionally, treatment using non-steroidal anti-inflammatory drugs, NSAIDs, can also be an option.
Physiotherapy
Another option might be the use of physiotherapy. When symptoms of whiplash continue over several weeks, this can be a particularly effective form of treatment. This includes using a range of methods to improve the condition, including massage and manipulation. This can help to restore range of motion. The use of physical therapy as well as a set of appropriate stretches and exercises may be essential to help build strength in the affected area.
Use of Foam Collars
In some situations, doctors will use foam collars for treatment. However, this is only an option for a short period of time. While once a popular treatment option for this condition, it is no longer used readily for long-term care. The reason for this is that immobilizing the neck can result in a reduction in muscle size. This can, over time, impair healing and reduce the amount of strength in the muscles. The use of a foam collar for shorter periods is recommended. This is a recommendation for your first few days after the injury occurs. It should not be used, although this option is excellent for those who struggle to sleep at night because of the pain.
Ice and Heat
During the first few days after the whiplash injury, it may be advised to use an alternative application of ice and heat. This can help decrease the inflammation of the muscle tissue. Icing for two to four hours and then heating for two to four hours at a time can help to loosen muscles to make it easier for the muscle to heal. This is often done alongside physical therapy and may be used with other alternative modalities.
Surgery
Doctors normally will ultrasound the area to ascertain the level of damage. In rare cases, it is possible that patients will need surgery. Surgical intervention is the last resort for people who have chronic pain due to whiplash and its painful symptoms. This type of pain may indicate a tear in the disc or other more serious spinal condition. In some cases, removal of the disk is essential to decrease the pain. Surgical interventions include:
Discectomy – The removal of the intervertebral disc, either partial or entirely
Percutaneous – Removal through a small incision located on the back.
Microdiscectomy – The use of a microscope to magnify the field during the removal process
In most situations, the best treatment for whiplash is to keep the area mobile and to extend physical therapy as needed. This will encourage healing and reduces the risks of further pain and symptoms.
Other more common treatment modalities include:
Chiropractic treatment
Massage therapy
Unfortunately, whiplash has a bad connotation to it often correlated with being a minor injury. Nothing could be further from the truth. Be certain that you seek medical care if you have neck pain of any sort after a car accident.
The scope of our information is limited to chiropractic and spinal injuries and conditions. To discuss options on the subject matter, please feel free to ask Dr. Jimenez or contact us at 915-850-0900 .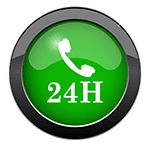 By Dr. Alex Jimenez
Additional Topics: Automobile Accident Injuries
Whiplash, among other automobile accident injuries, are frequently reported by victims of an auto collision, regardless of the severity and grade of the accident. The sheer force of an impact can cause damage or injury to the cervical spine, as well as to the rest of the spine. Whiplash is generally the result of an abrupt, back-and-forth jolt of the head and neck in any direction. Fortunately, a variety of treatments are available to treat automobile accident injuries.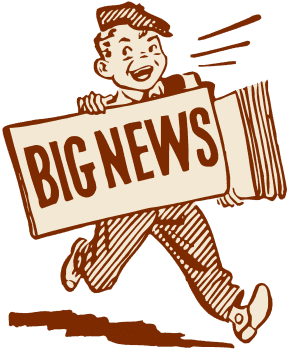 TRENDING TOPIC: EXTRA EXTRA: New PUSH 24/7®️ Fitness Center
Chiropractor & Functional Medicine Practitioner ⚕Injury & Sciatica Specialist • Author • Educator • 915-850-0900 📞
We Welcome You 👊🏻.
Purpose & Passions: I am a Doctor of Chiropractic specializing in progressive, cutting-edge therapies and functional rehabilitation procedures focused on clinical physiology, total health, practical strength training, and complete conditioning. We focus on restoring normal body functions after neck, back, spinal and soft tissue injuries.
We use Specialized Chiropractic Protocols, Wellness Programs, Functional & Integrative Nutrition, Agility & Mobility Fitness Training and Rehabilitation Systems for all ages.
As an extension to effective rehabilitation, we too offer our patients, disabled veterans, athletes, young and elder a diverse portfolio of strength equipment, high-performance exercises and advanced agility treatment options. We have teamed up with the cities premier doctors, therapist and trainers to provide high-level competitive athletes the possibilities to push themselves to their highest abilities within our facilities.
We've been blessed to use our methods with thousands of El Pasoans over the last three decades allowing us to restore our patients' health and fitness while implementing researched non-surgical methods and functional wellness programs.
Our programs are natural and use the body's ability to achieve specific measured goals, rather than introducing harmful chemicals, controversial hormone replacement, un-wanted surgeries, or addictive drugs. We want you to live a functional life that is fulfilled with more energy, a positive attitude, better sleep, and less pain. Our goal is to ultimately empower our patients to maintain the healthiest way of living.
With a bit of work, we can achieve optimal health together, no matter the age or disability.
Join us in improving your health for you and your family.
It's all about: LIVING, LOVING & MATTERING! 🍎
Welcome & God Bless
EL PASO LOCATIONS
Central:
6440 Gateway East, Ste B
Phone: 915-850-0900
East Side:
11860 Vista Del Sol, Ste 128
Phone: 915-412-6677