The Schroth Method is a non-surgical principle of scoliosis treatment using scoliosis-specific exercise based on curve-pattern.
The scoliosis exercises do not resemble traditional exercises and the Schroth method includes a proprietary corrective breathing technique known as rotational breathing also known as rotational angular breathing (RAB). Each patient with scoliosis has a unique curve pattern and the goal of the Schroth method is to de-flex and de-rotate the trunk allowing a return to a more 'normal' physiological position.
The term scoliosis exercise leads people to think it's easy to manage scoliosis via exercise – well it can be, once mastered. It is important that training is conducted by an experienced and knowledgeable expert in Schroth methodology. With focused instruction in the newest evolution of the Schroth method, it is possible for the patient to learn the skills needed for lifetime management, to incorporate those into daily life.
Schroth Method Goals
Patients incorporating the Schroth Method into their lives can expect a few, many, or all of the following:
Spinal stabilization and better balance via improved body mechanics
Halt scoliosis curve progression – in adolescents we strive for reduction
Improve lung capacity via corrective breathing and active rib mobilization
Relieve or reduce pain as a result of scoliosis
Improve strength and flexibility
Prevent or avoid surgery
Improve postural appearance
Learn to maintain spinal corrections during daily activities
Empowerment given the knowledge and tools to manage one's own unique scoliosis
For post-surgical scoliosis patients, the Schroth Method helps to improve posture and create stability above and below the fused spinal segments
The scoliosis treatment programs are comprehensive outpatient Schroth Method programs for those with mild, moderate or severe scoliosis:
Adolescent scoliosis
Adult scoliosis
Post-surgical scoliosis
Scheuermann's Kyphosis
Rotational Breathing
Why Schroth rotational breathing for scoliosis?
"During physiological respiratory movement, all regions of the trunk, thorax and abdomen expand, with the purpose of increasing the volume and the air intake to the lungs. The thoracic cage and inhalation muscles on one side and the lung mass on the other, form two elastic systems in opposite directions, joined by two sheets of pleural space. The scoliosis deformation process causes morphological changes to the trunk. some areas of the trunk protrude or become convex, and others sink in or become concave. Breathing mechanics do not function normally. The deformity causes an imbalance in all muscles of the trunk."
– from "Best Practice in Conservative Scoliosis Care", by Dr. Hans-Rudolf Weiss
Corrective rotational breathing is the proprietary feature of the Schroth Method and Schroth Best Practice® scoliosis exercise protocols.
During Schroth instruction, the patient learns how to change their breathing pattern in order to decrease the risk of scoliotic curve progression. The focus is on expansion of the collapsed concave areas during inspiration. This enhances mobility and promotes a more balanced posture.
According to the conclusions of various research studies, the physiotherapy program as developed by Schroth can be regarded as highly effective for the prevention or treatment of secondary functional impairment, particularly with respect to the restrictive ventilatory disorder. It has also already been shown to have a beneficial effect on scoliosis related pain.
Schroth Method Exercise Examples
The scope of our information is limited to chiropractic and spinal injuries and conditions. To discuss options on the subject matter, please feel free to ask Dr. Jimenez or contact us at 915-850-0900 .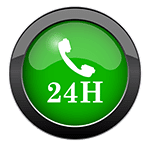 By Dr. Alex Jimenez
Additional Topics: Lower Back Pain After Auto Injury
After being involved in an automobile accident, neck injuries and aggravated conditions, such as whiplash, are some of the most commonly reported types of injuries, due to the force of the impact. A study discovered, however, that the seat of a vehicle can often lead to injuries as well, causing lower back pain and other symptoms. Lower back pain is also among one of the most common types of automobile accident injuries in the U.S. alone.
.video-containerposition: relative; padding-bottom: 63%; padding-top: 35px; height: 0; overflow: hidden;.video-container iframeposition: absolute; top:0; left: 0; width: 100%; height: 100%; border: none; max-width:100%!important;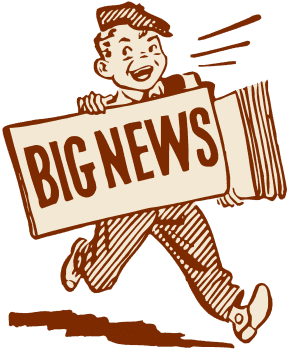 Chiropractor & Functional Medicine Practitioner ⚕Injury & Sciatica Specialist • Author • Educator • 915-850-0900 📞
We Welcome You 👊🏻.
Purpose & Passions: I am a Doctor of Chiropractic specializing in progressive, cutting-edge therapies and functional rehabilitation procedures focused on clinical physiology, total health, practical strength training, and complete conditioning. We focus on restoring normal body functions after neck, back, spinal and soft tissue injuries.
We use Specialized Chiropractic Protocols, Wellness Programs, Functional & Integrative Nutrition, Agility & Mobility Fitness Training and Rehabilitation Systems for all ages.
As an extension to effective rehabilitation, we too offer our patients, disabled veterans, athletes, young and elder a diverse portfolio of strength equipment, high-performance exercises and advanced agility treatment options. We have teamed up with the cities premier doctors, therapist and trainers to provide high-level competitive athletes the possibilities to push themselves to their highest abilities within our facilities.
We've been blessed to use our methods with thousands of El Pasoans over the last three decades allowing us to restore our patients' health and fitness while implementing researched non-surgical methods and functional wellness programs.
Our programs are natural and use the body's ability to achieve specific measured goals, rather than introducing harmful chemicals, controversial hormone replacement, un-wanted surgeries, or addictive drugs. We want you to live a functional life that is fulfilled with more energy, a positive attitude, better sleep, and less pain. Our goal is to ultimately empower our patients to maintain the healthiest way of living.
With a bit of work, we can achieve optimal health together, no matter the age or disability.
Join us in improving your health for you and your family.
It's all about: LIVING, LOVING & MATTERING! 🍎
Welcome & God Bless
EL PASO LOCATIONS
Central:
6440 Gateway East, Ste B
Phone: 915-850-0900
East Side:
11860 Vista Del Sol, Ste 128
Phone: 915-412-6677