Doctor of Chiropractic, Dr. Alexander Jimenez examines people that see a chiropractor and their reduced usage of opioids and other types of drugs.
The draft Guidance for Prescribing Opioids for Chronic Pain, issued in December 2015 by the U.S. Centers for Disease Control and Prevention, included "many complementary and alternative therapies (e.g., manipulation, massage, and acupuncture)" among its recommended non-pharmacologic approaches. However, when the final Guidance was released three months later, manipulative therapy and its 75,000 licensed chiropractic practitioners was not directly referenced. A recent study from James "Jim" Whedon, DC, MS, pictured, suggests that the CDC harmed its mission with its excision of explicit reference to manipulation. Patients using chiropractors were less likely to use prescription opioids.
Whedon is currently a researcher at the Southern California University of Health Sciences, and is co-chair of the Research Working Group of the Academic Collaborative for Integrative Health. He is a relatively rare resource in the integrative health community, as a specialist in diving into huge data sets of insurers and seeking to extract useful information. Whedon is a veteran of arguably the most important research center in this type of work, The Dartmouth Institute at the Geisel Medical School at Dartmouth College.
Whedon's research began with awareness that "little is known about the comparative effectiveness of non-pharmacological care for low back pain as a strategy for reducing the use of opioid analgesics." What is well known, as Whedon shared in his poster and presentation at the 2016 conference of the Academy of Integrative Health and Medicine, is that patients with such pain are swimming in opioid prescriptions. Whedon's presentation included a Baskin-Robbins-like list of 39 opioid varieties. He postulated that opioid use would be less likely among those receiving chiropractic care.

Association Between Utilization Of Chiropractic For Back Pain & Use Of Prescription Opioids
Preliminary results of a health claims study," Whedon reports what he found through examining the New Hampshire All Payer Claims Database.  Of roughly 33,000 adults registered as having low back pain, slightly over a third saw a chiropractor. Of these, 38 percent had at least one opioid prescription. Of those who did not see a chiropractor, 61 percent had at least one opioid prescription.
The core question that interested Whedon was how many prescription fills the two sets of insured patients received. Those whose opioid prescription was integrated with chiropractic care had an average of 3.9 fills. Those who did not receive chiropractic manipulative therapy averaged 8.3 fills per patient. He estimated that the average per person opioid charges were $88 for those using chiropractors. The figure was $140, or 60 percent higher for those not using chiropractic care.
Whedon's conclusions were, first, that the likelihood of filling a prescription for a high-risk drug of any type was 27 percent lower. Secondly, the likelihood of filling a prescription for an opioid analgesic was 57 percent lower in the chiropractic-using population.
"These are preliminary results," Whedon cautioned. "We intend to analyze the data further, applying robust methods to reduce the risk of bias that can result from other differences between people who use chiropractic care and those who do not."
Comment: While Whedon takes care to note that "no causal inferences can be made," the associations should be of real interest to the CDC and other policy makers. A follow-up study might attempt to compare the whole costs of the chiropractic-using population and those who didn't.  These costs could include, on the one hand, the cost of chiropractic treatment, and on the other, the costs of other medications or treatment that may be prescribed for those on longer-term opioid treatment who may end up cycling into the addiction.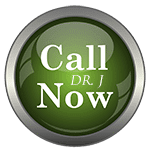 Chiropractor & Functional Medicine Practitioner ⚕Injury & Sciatica Specialist • Author • Educator • 915-850-0900 📞
We Welcome You 👊🏻.
Purpose & Passions: I am a Doctor of Chiropractic specializing in progressive, cutting-edge therapies and functional rehabilitation procedures focused on clinical physiology, total health, practical strength training, and complete conditioning. We focus on restoring normal body functions after neck, back, spinal and soft tissue injuries.
We use Specialized Chiropractic Protocols, Wellness Programs, Functional & Integrative Nutrition, Agility & Mobility Fitness Training and Rehabilitation Systems for all ages.
As an extension to effective rehabilitation, we too offer our patients, disabled veterans, athletes, young and elder a diverse portfolio of strength equipment, high-performance exercises and advanced agility treatment options. We have teamed up with the cities premier doctors, therapist and trainers to provide high-level competitive athletes the possibilities to push themselves to their highest abilities within our facilities.
We've been blessed to use our methods with thousands of El Pasoans over the last three decades allowing us to restore our patients' health and fitness while implementing researched non-surgical methods and functional wellness programs.
Our programs are natural and use the body's ability to achieve specific measured goals, rather than introducing harmful chemicals, controversial hormone replacement, un-wanted surgeries, or addictive drugs. We want you to live a functional life that is fulfilled with more energy, a positive attitude, better sleep, and less pain. Our goal is to ultimately empower our patients to maintain the healthiest way of living.
With a bit of work, we can achieve optimal health together, no matter the age or disability.
Join us in improving your health for you and your family.
It's all about: LIVING, LOVING & MATTERING! 🍎
Welcome & God Bless
EL PASO LOCATIONS
Central:
6440 Gateway East, Ste B
Phone: 915-850-0900
East Side:
11860 Vista Del Sol, Ste 128
Phone: 915-412-6677