Magnesium Oil Massage for Post-Workout Recovery
Magnesium deficiency, which is particularly frequent in people who do lots of exercise, can cause performances to suffer and make recuperation less effective. Magnesium oil, massaged directly into skin can help relieve muscle fatigue and boost detoxification, and could be more effective than taking the mineral in capsule form.
Magnesium is a stress-busting and anti-inflammatory mineral that is essential to cell regeneration, emotional balance, eliminating toxins and optimal muscle function. It is sold as a dietary supplement but is less well-known for transcutaneous application.
However, the benefits of magnesium for relieving cramps, muscle fatigue and stress could be greatly increased by application directly to skin by means of massage — up to 10 to 12 times according to Cardiff University.
Utilizing Magnesium Oil for Fitness
Magnesium oil, better absorbed than the oral supplement, is a form of magnesium chloride extracted from sea water. It can be bought in organic or health food stores. Look for 100 per cent natural oils of verified origin that are undiluted and unprocessed.
Magnesium oil was tested in a study conducted by Dr Marie Perez Siscar at the Thalacap Catalogne center in Banyuls sur Mer, France, in 2016, on 85 spa clients (55 women and 30 men) aged 37 to 83 years old.
The participants were administered with marine magnesium oil by cutaneous application via general massage or applied under a layer of sea mud in the affected areas. After the treatment, 97.7 per cent of participants noticed a pain-relieving effect, and 29.4 per cent reported an immediate result (in the hour following application). Also, 66.6 per cent noticed that cramps during the night disappeared from the first application.
Medical advice should be sought in the event of reactions such as red patches on skin or itching. Generally, a spot test is recommended, by spraying the product on a small test patch of skin before further use.
Magnesium oil is not recommended for people taking medications for heart conditions. Children from 5-6 years old and pregnant women can use magnesium oil on the lower legs diluted with 50 per cent water.
The scope of our information is limited to chiropractic and spinal injuries and conditions. To discuss options on the subject matter, please feel free to ask Dr. Jimenez or contact us at 915-850-0900 .
Additional Topics: Chiropractic and Athletic Performance
Chiropractic care is a popular, alternative treatment option which focuses on the diagnosis, treatment and prevention of injuries and/or conditions associated to the musculoskeletal and nervous system, primarily the spine. Many athletes, and civilians alike, seek chiropractic care to restore their natural health and wellness, however, chiropractic has been demonstrated to benefit athletes by increasing their athletic performance.
.video-containerposition: relative; padding-bottom: 63%; padding-top: 35px; height: 0; overflow: hidden;.video-container iframeposition: absolute; top:0; left: 0; width: 100%; height: 100%; border: none; max-width:100%!important;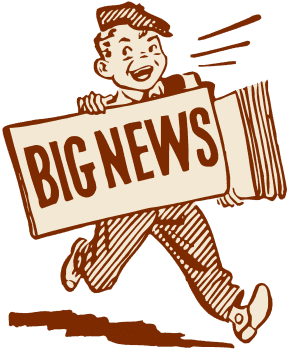 Chiropractor💡 Author • Researcher • Injury & Trauma Clinician • Wellness Educator • 915-850-0900 📞
We Welcome You 👊🏻.
Purpose & Passions: I am a Doctor of Chiropractic specializing in progressive cutting-edge therapies and functional rehabilitation procedures focused on clinical physiology, total health, functional strength training and complete conditioning. We focus on restoring normal body functions after neck, back, spinal and soft tissue injuries.
We use Specialized Chiropractic Techniques, Balanced Diet Plans, Agility Training programs, Cross-Fit techniques, the PUSH-Rx Rehabilitation System and a highly specialized program for our Veterans.
We've been blessed to use our methods with thousand of El Pasoans over the last 27 years. This has allowed us to improve health and restore true fitness through researched non-surgical methods and wellness programs. These programs are natural and use the body's own ability to achieve goals of improvement, rather than introducing harmful chemicals, controversial hormone replacement, surgery, or addictive drugs. We want you to live a life that is fulfilled with more energy, positive attitude, better sleep, less pain, proper body weight and informed on how to maintain this way of life.
As an extension to dynamic rehabilitation, we too offer our patients, disabled veterans, athletes, young and elder a diverse portfolio of strength equipment, high performance exercises and advanced agility options. We are very proud to have teamed up with the cities premier therapist and trainers in order to provide high level competitive athletes the option to push themselves to their highest abilities within our facility.
Come learn how to improve your health for yourself and your loved ones.
With a bit of work, we can achieve optimal health together, no matter the age or disability.
Its all about: LIVING, LOVING & MATTERING! 🍎
God Bless
2 CONVENIENT LOCATIONS:
CENTRAL ELPASO:
6440 Gateway East, Suite B
EAST SIDE ELPASO:
11860 Vista Del Sol, Suite 128
PHONE: 915-850-0900 ✔️