A healthy heart begins with what you eat, and one way to shop for groceries wisely is to start with a list, a cardiologist recommends.
Reducing the amount of fat, sugar and salt (sodium) in your diet can help reduce your risk of obesity, heart attack, type 2 diabetes and other diseases, according to Dr. Susan Smyth. She's medical director of the University of Kentucky's Gill Heart Institute.
"Make your meal healthier by substituting foods with lots of color from natural sources [not artificial colors] for foods that are white or brown. Start in the produce section with fresh fruits and veggies, which are high in vitamins and fiber and low in fat," Smyth said in a university news release.
Healthier Grocery List
Consumers should check the labels on processed foods found in the produce department, such as guacamole or prepared salads with dressing. These products may contain high amounts of fat, sodium and sugar.
"In the dairy section, stick with low-fat where possible. Beware of flavored yogurts, which can contain as much as half of the recommended daily allowance of sugar. Recent research indicates that eggs are OK in moderation, but check with your doctor first," Smyth said.
At the meat counter, choose lean products such as chicken and fish. Limit or avoid processed meats such as hot dogs and lunch meat, which contain high amounts of salt, she advised.
"While breads and other baked goods can have a place at your dinner table, the hidden sugars and sodium in bread might surprise you. Just two slices of packaged white sandwich bread may account for as much as a quarter of your recommended daily sodium intake," Smyth said.
A better choice would be to select breads made from whole grains (not whole wheat), which can help lower LDL (bad) cholesterol and decrease the risk of type 2 diabetes, according to Smyth.
The middle aisles of the grocery store are "treacherous," she said.
"Almost everything in a plastic wrapper is highly processed and loaded with fat, salt, sugar or all three. If you spend a lot of time in the middle aisles, do a lot of label-reading and look for healthier substitutes," Smyth suggested.
Plain canned beans in water are a healthy choice, as are some nuts and dried fruit. Also, be aware of serving sizes per package. For example, canned soups are sometimes advertised as low sodium but if the serving size is half a can and you're accustomed to eating a full can of soup, you'll be getting double the dose of sodium, she said.
In the freezer section, "frozen veggies without added sauces and fruits without added sugar can substitute for fresh. Choose low-fat ice cream over regular versions. Be very careful of frozen pizzas, dinners and snacks, which can be loaded with sodium," Smyth advised.
SOURCE: University of Kentucky, news release, Feb. 3, 2017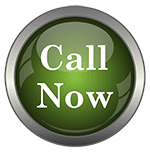 For more information, please feel free to ask Dr. Jimenez or contact us at 915-850-0900 .
Additional Topics: Weight Loss Eases Back Pain
Back pain and symptoms of sciatica can affect a majority of the population throughout their lifetime. Research studies have demonstrated that people who are overweight or obese experience more back complications than people with a healthy weight. A proper nutrition along with regular physical fitness can help with weight loss as well as help maintain a healthy weight to eliminate symptoms of back pain and sciatica. Chiropractic care is also another natural form of treatment which treats back pain and sciatica utilizing manual spinal adjustments and manipulations.
.video-containerposition: relative; padding-bottom: 63%; padding-top: 35px; height: 0; overflow: hidden;.video-container iframeposition: absolute; top:0; left: 0; width: 100%; height: 100%; border: none; max-width:100%!important;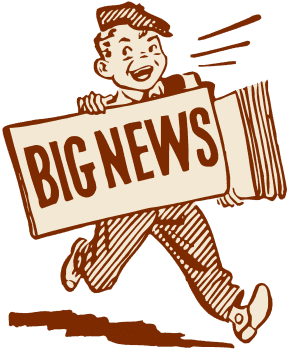 Chiropractor & Functional Medicine Practitioner ⚕Injury & Sciatica Specialist • Author • Educator • 915-850-0900 📞
We Welcome You 👊🏻.
Purpose & Passions: I am a Doctor of Chiropractic specializing in progressive, cutting-edge therapies and functional rehabilitation procedures focused on clinical physiology, total health, practical strength training, and complete conditioning. We focus on restoring normal body functions after neck, back, spinal and soft tissue injuries.
We use Specialized Chiropractic Protocols, Wellness Programs, Functional & Integrative Nutrition, Agility & Mobility Fitness Training and Rehabilitation Systems for all ages.
As an extension to effective rehabilitation, we too offer our patients, disabled veterans, athletes, young and elder a diverse portfolio of strength equipment, high-performance exercises and advanced agility treatment options. We have teamed up with the cities premier doctors, therapist and trainers to provide high-level competitive athletes the possibilities to push themselves to their highest abilities within our facilities.
We've been blessed to use our methods with thousands of El Pasoans over the last three decades allowing us to restore our patients' health and fitness while implementing researched non-surgical methods and functional wellness programs.
Our programs are natural and use the body's ability to achieve specific measured goals, rather than introducing harmful chemicals, controversial hormone replacement, un-wanted surgeries, or addictive drugs. We want you to live a functional life that is fulfilled with more energy, a positive attitude, better sleep, and less pain. Our goal is to ultimately empower our patients to maintain the healthiest way of living.
With a bit of work, we can achieve optimal health together, no matter the age or disability.
Join us in improving your health for you and your family.
It's all about: LIVING, LOVING & MATTERING! 🍎
Welcome & God Bless
EL PASO LOCATIONS
Central:
6440 Gateway East, Ste B
Phone: 915-850-0900
East Side:
11860 Vista Del Sol, Ste 128
Phone: 915-412-6677