Seizing on the opioid epidemic as a chance to expand their reach, naturopaths and chiropractors are aggressively lobbying Congress and state governments to elevate the role of alternative therapies in treating chronic pain. They've scored several victories in recent months, and hope the Trump administration will give them a further boost.
Their Most Powerful Argument: We Don't Prescribe Addictive Pain Pills
Shunning pharmaceuticals, they treat pain with everything from acupuncture to massage to castor oil ointments. They offer herbal supplements and homeopathic pills.
There's little rigorous scientific research to back up such treatments. Yet patients often say they feel relief. And providers say their alternative approaches are vitally needed at a time when more than 30,000 people a year die of opioid overdose in the US alone — and half of those deaths involve a prescription painkiller, according to the Centers for Disease Control and Prevention.
"I am surprised that with the crisis where it is today, more people aren't picking up on alternative treatments," said John Falardeau, a senior vice president with the American Chiropractic Association.
Chiropractors scored a big victory recently in Oregon, where the state Medicaid program decided to cover spinal adjustment for lower back pain starting in 2016. Vermont, Virginia, and Nevada are considering similar moves.
Another win came earlier this year, when the American College of Physicians recommended non-surgical interventions such as acupuncture, yoga, and chiropractic care as the go-to treatments for lower back pain.
"The American College of Physicians is our new best friend," said Robert Hayden, a Georgia chiropractor and spokesperson for the American Chiropractic Association. Hayden said the the industry considers the decision "a direct result of the fact that we are in an opioid crisis in this country."
Hoping For Help From The Trump Administration
Hoping to make even more inroads, both naturopaths and chiropractors are lobbying Congress to push the Veterans Affairs health system to hire alternative providers. Chiropractors are also pushing for a role in the National Health Service Corps, which puts providers to work in community health centers, often in rural areas.
And this month, naturopaths will descend on Washington, D.C., for a meeting all about chronic pain. "Naturopathic doctors are poised to be the leaders in combating the opioid epidemic," the promotional materials claim.
The pain workshops will be followed by a three-day conference to set a lobbying agenda and teach naturopaths organizing techniques.
The American Association of Naturopathic Physicians clearly sees an opening to make gains: The arrival of the Trump administration and a new, Republican-controlled Congress "opens up new opportunities for AANP to push for insurance non-discrimination, to have [naturopaths] included in the VA, and to emphasize that naturopathic care is a much-needed alternative to opioids for the treatment of chronic pain," the AANP website declares.
Chiropractors, too, are hopeful. President Trump has talked about giving more Americans access to flexible spending accounts for health care. That, they say, will make it easier for consumers to pay for treatments that insurance doesn't cover — like chiropractic care.
"I think they see an opening. Whether it actually works or not is secondary. It's basically an opening for them to try to claim some legitimacy."
Dr. David Gorksi, surgical oncologist
Some mainstream doctors — who often range from skeptical to fiercely critical of alternative medicine — are wary. They worry that naturopaths or chiropractors might persuade patients with serious diseases to shun conventional medical care. And they point out that some herbal treatments interact badly with chemotherapy or other pharmaceuticals.
Other skeptics dismiss the push to claim a role in treating pain as a public relations ploy.
"I think they see an opening," said Dr. David Gorski, a surgical oncologist and an editor of the blog Science-Based Medicine. "Whether it actually works or not is secondary. It's basically an opening for them to try to claim some legitimacy."
He finds it particularly galling that alternative providers often mix sound advice on diet and exercise, drawn from mainstream medicine, with fringe therapies that have no evidence behind them, like homeopathy pills. "It becomes hard for the average person to figure out what is and it isn't quackery," he said.
But other doctors are cautiously embracing the idea of new ways to treat chronic pain. They say if alternative remedies help — even if only through a placebo effect — patients may be able to avoid addictive pills.
Helping Patients Gain Control Over Their Pain
Emily Telfair, a naturopath in Maryland, said she often sees chronic pain patients who feel frustrated that conventional treatments haven't worked to treat their pain. Or those patients haven't been able to tolerate the tough side effects of pain medication. They come to her hoping for relief.
"That's the place where naturopathic medicine shines. It offers another option for folks who haven't found help," Telfair said.
Telfair uses massage therapy, including a specific type of treatment known as craniosacral massage. She also sends patients home with castor oil packs and topical creams to apply to their pain points, all of which she said are noninvasive ways "to invite the body to heal and let go of the chronic symptom."
"It offers another option for folks who haven't found help."
Emily Teflair, naturopath
She said her job isn't always to cure a patient's pain — it's to help patients see that their pain won't always be unrelenting and oppressive, and to help them gain control.
"Knowing their pain can be different from one day to the next, that is a very powerful tool," she said. "I know I can't help everybody with chronic pain. But you [can] change the person's relationship to their pain."
That's been the case for 70-year-old James Fite, who has had both hips replaced and now needs a shoulder replaced. He's hesitant to have the surgery because of his chronic pain.
"It's always there. Sometimes it's just blinding, excruciating," he said. But he's found relief with an acupuncturist and naturopathic care from Telfair.
He uses roll-on castor oil, sticks to an anti-inflammatory diet, and also receives massage therapy. Other times, he takes opioids. Fite said he has had 15 providers trying to treat aspects of his pain. He feels his acupuncturist and Telfair are the most "tuned in" to his body's condition.
"None of these things are cure-alls for a chronic condition like mine," he said. "But I've gotten as much help from them as from anybody."
With various combinations of treatments, Fite said he's more able to manage his pain than he has been before. He's found the energy to teach chess after school twice a week at a nearby library and can spend more time playing with his grandkids.
Other naturopaths said they see their goal as finding and addressing the root cause of a patient's pain. And they argue they have more time than a medical doctor to do that.
"It's not as simple as a replacement for an opioid. We treat the cause of the pain. We don't just mask it with a painkiller," said Michelle Brannick, a naturopathic provider in Illinois who markets her services specifically to pain patients. Brannick relies on homeopathic arnica and herbal supplements, among other treatments.
A Cautious Approach From Physicians
Taxpayers subsidize roughly $120 million a year in federal grants to research alternative medicine through the National Institutes of Health.
Even after all that research, Dr. Josephine Briggs, the director of the NIH's National Center for Complementary and Integrative Health, said she is aware there isn't much robust evidence to support many alternative pain therapies.
"We can't call this a slam dunk. This is not a situation where we've got an easy answer for a tough clinical problem," she said.
But she pointed out that many alternative remedies are fairly low-risk. And some physicians are opening their minds up to the idea — with caveats.
"As a physician, I would never just say, 'You have pain, so we're going to just put you on pain medicine,'" said Dr. Andrew Esch, a clinician and consultant with the Center to Advance Palliative Care in New York.
Doctors stress that pain can vary wildly from one patient to the next, and treatments won't be the same for every patient, either. "Sometimes that's physical therapy and Motrin, sometimes it's acupuncture and antidepressants," said Esch.
Dr. Charles von Gunten, a palliative care specialist at OhioHealth, agreed alternative therapies like acupuncture and massage can be part of a doctor's toolkit.
"They're not either-or types of approaches," he explained.
"As a physician, I would never just say, 'You have pain, so we're going to just put you on pain medicine.'"
Dr. Andrew Esch, palliative care expert
But doctors also are leery of sending cancer patients or others with serious illnesses to a naturopathic provider who might convince them to go off of chemotherapy or forgo conventional medical care.
"That's certainly a concern," said Briggs. There's also concern that homeopathic remedies like St. John's wort will interfere with a patient's prescribed medication and make those drugs less effective. Encouraging pain patients to experiment with alternative treatments might open the door to those risks.
But Esch said he doesn't see those concerns as a reason for doctors to dismiss naturopathic approaches that their chronic pain patients are interested in trying. Most patients he sees are using some sort of alternative treatment — and many will continue to do so whether doctors like it or not, he said.
"If someone is going to take shark cartilage because they think it will make their pain better, my approach is not to immediately say no," he said.
Instead, he scours the evidence, the side effects, and the potential drug interactions that might put a patient at risk. If it seems safe for a patient to try, he gives them the green light and checks back regularly to see if it's helping.
"It's part of the responsibility of physicians to know what people are taking and not dismiss it, because it's our job to know they're going to do it safely," he said.
One State Weighs The Costs Of Treating Pain
Many dietary supplements — which don't have to go through a regulatory review for safety or efficacy before hitting the market — are relatively cheap: Shoppers can snag 60 homeopathic arnica tablets off a drugstore shelf for less than $10.
But other alternative therapies can be costly: Craniosacral massage and acupuncture, for instance, can each run over $100 for an hourlong session, and patients may need multiple visits each month.
The Oregon Health Plan, which is the state version of Medicaid, weighed those expenses when deciding whether to cover chiropractic adjustment for lower back pain.
The chiropractic care costs more than would for a short course of opioids — a single vertebrae adjustment can cost around $65. But health officials are hopeful that they'll save money in the long run by reducing the number of people addicted to opioids.
"We're trying to offer up some of these treatment options from the beginning, with the goal of trying to reduce the transition from acute pain to chronic pain," said Denise Taray, who coordinates the Oregon Pain Management Commission.
That commission spearheaded the research into what treatments should be covered and ultimately recommended that state Medicaid cover chiropractic care. They're now looking at alternative medicine treatments for other pain conditions, such as fibromyalgia.
"We're all focused on the opioid epidemic and managing prescribing," said Taray. "The part that still seems to be falling through the cracks is the patient perspective and the treatment and the care of pain."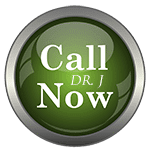 Post Disclaimers
Professional Scope of Practice *
The information herein on "Chiropractors & Naturopaths Crusade Natural Treatment As Opioid Crisis Explodes" is not intended to replace a one-on-one relationship with a qualified health care professional or licensed physician and is not medical advice. We encourage you to make healthcare decisions based on your research and partnership with a qualified healthcare professional.
Blog Information & Scope Discussions
Our information scope is limited to Chiropractic, musculoskeletal, physical medicines, wellness, contributing etiological viscerosomatic disturbances within clinical presentations, associated somatovisceral reflex clinical dynamics, subluxation complexes, sensitive health issues, and/or functional medicine articles, topics, and discussions.
We provide and present clinical collaboration with specialists from various disciplines. Each specialist is governed by their professional scope of practice and their jurisdiction of licensure. We use functional health & wellness protocols to treat and support care for the injuries or disorders of the musculoskeletal system.
Our videos, posts, topics, subjects, and insights cover clinical matters, issues, and topics that relate to and directly or indirectly support our clinical scope of practice.*
Our office has reasonably attempted to provide supportive citations and has identified the relevant research study or studies supporting our posts. We provide copies of supporting research studies available to regulatory boards and the public upon request.
We understand that we cover matters that require an additional explanation of how it may assist in a particular care plan or treatment protocol; therefore, to further discuss the subject matter above, please feel free to ask Dr. Alex Jimenez, DC, or contact us at 915-850-0900.
We are here to help you and your family.
Blessings
Dr. Alex Jimenez DC, MSACP, RN*, CCST, IFMCP*, CIFM*, ATN*
email: coach@elpasofunctionalmedicine.com
Licensed as a Doctor of Chiropractic (DC) in Texas & New Mexico*
Texas DC License # TX5807, New Mexico DC License # NM-DC2182
Licensed as a Registered Nurse (RN*) in Florida
Florida License RN License # RN9617241 (Control No. 3558029)
Presently Matriculated: ICHS: MSN* FNP (Family Nurse Practitioner Program)
Dr. Alex Jimenez DC, MSACP, RN* CIFM*, IFMCP*, ATN*, CCST
My Digital Business Card