Since its establishment five months ago, the new in-house fraud unit at the Division of Workers' Compensation has opened more than 40 investigations and hired additional fraud investigators to extend its reach.
"It's a huge benefit to have a fraud unit that is 100 percent dedicated to workers' compensation," said Commissioner of Workers' Compensation Ryan Brannan. "In-house investigators are more exposed to workers' compensation issues, so they are aware of the latest schemes."
Teresa Carney, DWC's Director of System Monitoring and Oversight, said that in an effort to coordinate anti-fraud efforts, the unit reaches out to insurance carriers, district attorneys, fraud prevention groups, and DWC employees.
"We can't do it alone," she said. "Workers' compensation fraud impacts all Texans, and we want to work with people who want to help stop workers' compensation fraud. Many complaints come from injured employees or insurance carriers, but we can also be proactive by reviewing the claim or medical billing data already on hand or tap people in our Hearings Division or maybe a field office, who help in the workers' compensation system every day."
The fraud team was set up in May and has already issued warning and education letters as well as referred a case for prosecution. In one recent case, a Houston health clinic owner entered a guilty plea and was sentenced to seven years deferred adjudication and ordered to pay $88,000 in restitution.
Carney says that while the fraud unit does catch and punish bad actors, it's important to remember there's a lot of good in the workers' compensation system as well.
"When you are looking for fraud, you only see a small part of the workers' compensation system," she said. "We know there's also lots of good stuff happening—when people get their workers compensation benefits on time, they get back to work, everyone is happy. We like to think our work helps the system work better and that leads to more of the good stories."
For more information, please feel free to ask Dr. Jimenez or contact us at 915-850-0900 .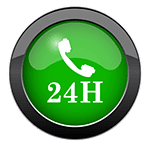 Additional Topics: What is Chiropractic?
Chiropractic care is an well-known, alternative treatment option utilized to prevent, diagnose and treat a variety of injuries and conditions associated with the spine, primarily subluxations or spinal misalignments. Chiropractic focuses on restoring and maintaining the overall health and wellness of the musculoskeletal and nervous systems. Through the use of spinal adjustments and manual manipulations, a chiropractor, or doctor of chiropractic, can carefully re-align the spine, improving a patient's strength, mobility and flexibility.
.video-containerposition: relative; padding-bottom: 63%; padding-top: 35px; height: 0; overflow: hidden;.video-container iframeposition: absolute; top:0; left: 0; width: 100%; height: 100%; border: none; max-width:100%!important;