Physical Activity Can Reduce Inflammation
Just 20 minutes of moderate exercise may dampen inflammation in the body, researchers say.
The study findings suggest that "exercise doesn't have to be tremendously hard for you to see health benefits from it," said study author Suzi Hong. She is an associate professor at the University of California, San Diego.
The researchers focused on inflammation — swelling — in the body.
The immune system produces swelling by rushing to protect the body from injuries and invaders, such as germs. But inflammation can become permanent, poisoning tissues in the body and contributing to diseases, including diabetes, Hong explained.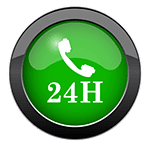 Obesity, for example, is thought to produce higher levels of inflammation. That inflammation can contribute to heart disease by affecting the arteries, Hong said.
How Exercise Can Lower Inflammation
Studies have suggested that exercise lowers inflammation, especially when you're active on a regular basis. However, "what is less known is how that is happening," Hong added.
For the new study, Hong and her colleagues recruited 47 volunteers — a mostly white group of 26 males and 21 females — with an average age of 41. The researchers gave them blood tests before and after the study participants walked at a moderate speed on a treadmill for 20 minutes.
The investigators found a 5 percent decline in immune cells linked to inflammation. Hong called this a "tangible" and "significant" improvement. But it's not clear what it means for a person's health, and the study did not prove cause and effect.

Still, she said, it could be helpful for people, regardless of whether they have a disease linked to inflammation.
It's also unclear whether more exercise means a greater benefit. However, "if you're seeing this benefit every time you exercise, it'll have a cumulative effect," Hong suggested.
David Nieman, director of the Appalachian State University Human Performance Lab, said the new research did not represent a breakthrough — it just reinforced existing knowledge.
"It's definitely not a high-level study, just confirming things we already know," he said. "But it's fine, another bit of information that confirms what we all know in the world of lifestyle and inflammation."
Nieman said it's important to fight off inflammation because "it's a serious issue that undergirds just about every major chronic disease that modern-day men and women experience. It really needs to be managed and reduced."
The most powerful way to do that, he said, is by controlling weight.
As for future research, Hong said it would be helpful to better understand exactly how exercise affects the body.
"We want to break it down into bite-size pieces for the public and say there are specific immune-based, cell-based changes you're making when you exercise," she said.
The study was published online recently in the journal Brain, Behavior, and Immunity.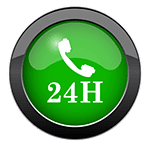 For more information, please feel free to ask Dr. Jimenez or contact us at 915-850-0900 .
Chiropractic and Athletic Performance
Many athletes who are injured performing their specific sport or physical activity, frequently seek treatment from chiropractors. Chiropractic care focuses on the prevention, diagnosis and treatment of injuries and conditions affecting the musculoskeletal and nervous system. While chiropractic is a safe and effective form of conservative care for a variety of ailments, chiropractic can also be utilized to enhance athletic performance.
.video-containerposition: relative; padding-bottom: 63%; padding-top: 35px; height: 0; overflow: hidden;.video-container iframeposition: absolute; top:0; left: 0; width: 100%; height: 100%; border: none; max-width:100%!important;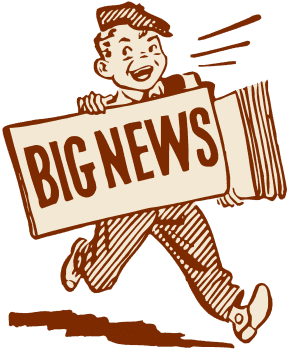 Chiropractor💡 Author • Researcher • Injury & Trauma Clinician • Wellness Educator • 915-850-0900 📞
We Welcome You 👊🏻.
Purpose & Passions: I am a Doctor of Chiropractic specializing in progressive cutting-edge therapies and functional rehabilitation procedures focused on clinical physiology, total health, functional strength training and complete conditioning. We focus on restoring normal body functions after neck, back, spinal and soft tissue injuries.
We use Specialized Chiropractic Techniques, Balanced Diet Plans, Agility Training programs, Cross-Fit techniques, the PUSH-Rx Rehabilitation System and a highly specialized program for our Veterans.
We've been blessed to use our methods with thousand of El Pasoans over the last 27 years. This has allowed us to improve health and restore true fitness through researched non-surgical methods and wellness programs. These programs are natural and use the body's own ability to achieve goals of improvement, rather than introducing harmful chemicals, controversial hormone replacement, surgery, or addictive drugs. We want you to live a life that is fulfilled with more energy, positive attitude, better sleep, less pain, proper body weight and informed on how to maintain this way of life.
As an extension to dynamic rehabilitation, we too offer our patients, disabled veterans, athletes, young and elder a diverse portfolio of strength equipment, high performance exercises and advanced agility options. We are very proud to have teamed up with the cities premier therapist and trainers in order to provide high level competitive athletes the option to push themselves to their highest abilities within our facility.
Come learn how to improve your health for yourself and your loved ones.
With a bit of work, we can achieve optimal health together, no matter the age or disability.
Its all about: LIVING, LOVING & MATTERING! 🍎
God Bless
2 CONVENIENT LOCATIONS:
CENTRAL ELPASO:
6440 Gateway East, Suite B
EAST SIDE ELPASO:
11860 Vista Del Sol, Suite 128
PHONE: 915-850-0900 ✔️