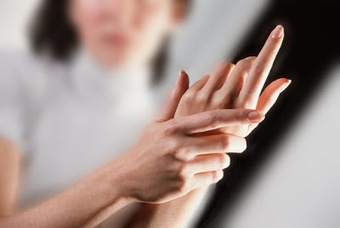 Neuropathy is medically characterized as a form of chronic pain which may commonly result from damage to or pathological changes of the central or peripheral nervous system. Peripheral neuropathic pain has also been previously referred to as painful neuropathy, nerve pain, sensory peripheral neuropathy or peripheral neuritis. Individual's affected by neuropathy generally describe its symptoms to be unlike any others they've ever experienced before. When it comes to neuropathy however, it's fundamental to understand that chronic pain is not a symptom of injury but rather, the pain is itself the process of the disease. Neuropathy is not associated with the healing process either, instead of a specific injury in the body, the nerves themselves malfunction and are the source of the pain.
The back pain or other type of painful symptom characteristic of neuropathy can usually be described in several ways. These can be specified as: severe, sharp, electric shock-like, shooting, lightning-like, or lancinating; deep, burning or cold; with persistent numbness, tingling or weakness; and/or trailing along the nerve path into the arms, hands, legs or feet. Furthermore, symptoms of neuropathy can be characterized by pain and discomfort from a light touch or other stimulus which generally shouldn't cause pain, as well as hypersensitivity to a normally painful stimulus.
Dr. Alex Jimenez D.C.,C.C.S.T's insight:
Chronic pain is referred to as a persistent symptom of pain which can last for an extended period of time. While many individuals describe feeling this form of discomfort, the origin of its cause can be a medical diagnosis mystery for them. Recent research however has demonstrated that chronic pain may be associated with neuropathy, a form of pain which can be commonly correlated to damage or injury to the nerves. For more information, please feel free to ask Dr. Jimenez or contact us at (915) 850-0900.