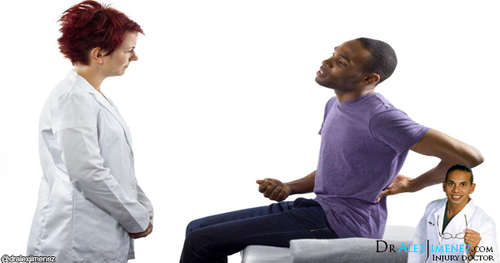 The hip can be described as a ball and socket joint, the ball constitutes from the head of the femur and the socket from the acetabulum of the pelvis. The depth of the socket is increased due to a specific type of tissue best known at the fibrocartilage lining of the labrum, which is almost identical to the cartilage found in the knee. The extra added depth to the acetabulum adheres the ball within the socket to allow the necessary stability to support the hip joint as well as its surrounding muscles and ligaments. The labrum is made up of multiple nerve endings which assist with the perception of pain and the awareness and balance of the joint within the body, referred to as proprioception. The structure provides forward, backward, and side to side movement to the hip, also allowing it to rotate inwards and outwards. This intricate mobility of the hip, together with the speed and power of running, is the main cause behind the different forms of hip injuries among athletes.
To understand the mechanics of running and the process of impact which transfers through the body, the cycle of running can be explained into two phases. The first phase is called the stance phase, where the foot lands on the ground, and the second phase is called the swing phase, were the foot moves through the air. The stance phase initiates when the heel is in contact with the ground. Referred to as the mid-stance, this middle phase occurs when the rest of the foot follows, also referred to as the absorption phase. At this point, the knee and ankle are fully flexed in order to be able to absorb the impact against the ground, functioning as a brake to control the landing. The leg then saves this elastic energy within the muscles. The hip, knee and ankle subsequently extend using the recoil from the muscles to complete the toe-off phase and propel the body forward and upward. 
Dr. Alex Jimenez D.C.,C.C.S.T's insight:
Hip injuries are often uncommon types of injuries among athletes, as these don't generally occur immediately, rather, the accumulated hours of training may progressively cause a series of worsening symptoms. Hip injuries make up a sixth of all injuries on athletes. Without correcting the initial problem, recurrence or ongoing impairment may often follow. For more information, please feel free to ask Dr. Jimenez or contact us at (915) 850-0900.