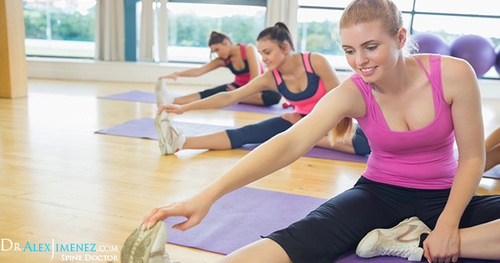 Many individuals participate in some form of physical activity or sport to achieve their own personal fitness goals. Actively engaging in exercise offers many benefits, from strengthening the bones and muscles and controlling weight to reducing the risk of cardiovascular disease but, unfortunately for many individuals, injuries can frequently occur. The truth is, exercising with an improper posture can cause a wide variety of complications on the spine, knees, hips and shoulders, including numerous structural issues such as muscle tightness, joint pain and the potential increase of injuries. Many individuals struggle to correct and maintain a proper posture, as a matter of fact, most adults tend to walk with their shoulders slumped while staring at the ground.
Improper posture can result in a range of health complications, most commonly causing an increase in low back pain, neck pain, headaches and restricted mobility for many individuals due to the excess curvature of the spine. As a result, body mechanics may also be affected, leading to potential gait and walking complications. Furthermore, in more advanced cases, poor posture can also result in decreased lung capacity and digestion issues. 
Dr. Alex Jimenez D.C.,C.C.S.T's insight:
For many individuals, maintaining a proper posture needs to be a constant reminder throughout their everyday lives. While this is essentially important towards avoiding postural complications and the development of spinal issues, avoiding an improper posture during exercise routines is just as important in order to avoid injury and experience the full benefits of each workout. For more information, please feel free to ask Dr. Jimenez or contact us at (915) 850-0900.