The predominance of neck injuries in sports is believed to be rising, mostly due to the increased improvements in injury recording and observation. However, the growth of physical, extreme sports has led to higher risks of injury among unprepared athletes.
For instance, athletes who participate in sports such as skeleton, where individuals sprint on ice and hurtle head first down an icy, often bumpy track at elevated speeds, must learn to understand the importance of properly training their neck to avoid complications to its surrounding structures. Neck injuries are common in skeleton but these can be prevented. Neck training doesn't simply involve avoiding the risk of suffering a neck complication, in competitive sports, such as skeleton, strengthening the neck can ultimately improve an athlete's overall physical performance, helping them achieve their goals of triumph.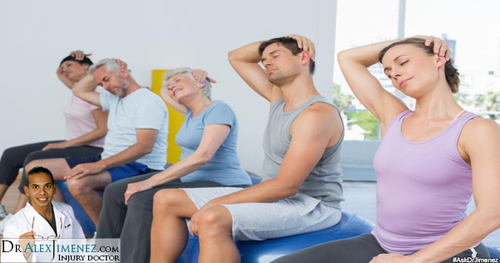 In order to decrease the chance of injury, the neck needs to be strategically and individually prepared to ensure it has a greater tolerance to the increased loads it's exposed to. But, before an athlete begins implementing this program, it's essential for them to receive an accurate evaluation of their cervical spine in a comprehensive assessment and screening process.
Neck injuries occur most frequently in motorsports and high impact, collision sports like rugby. It's been previously described that acute force exposure through compression and distraction, axial loading and/or direct blows along with sudden acceleration and deceleration of the structures of the body, are the most common reasons for injury in these types of sports.
Dr. Alex Jimenez D.C.,C.C.S.T's insight:
Approximately 50 percent of the overall population may experience neck pain at some point in their lifetimes, with sports-related injuries accounting for about 10% of all neck injuries and symptoms. The cervical spine is a region which requires more concentrated attention than it usually receives, especially in the presence of a neck injury along with symptoms that can alter an individual's athletic performance. For more information, please feel free to ask Dr. Jimenez or contact us at (915) 850-0900.