Crime Victims Program ˚
El Paso Crime Victims Have More Rights !
Know Them….
Fact: There may be help for you if you are or have been a victim of a crime that injured you or a family member.
With El Paso's ripping growth, there too has been a sad growth in domestic crimes affecting many in our community. The Crime Victims Program of Texas instituted by the State Attorney General now stands ready to assist victims in need. The program is here in El Paso, Texas finally. Defined Here: The Texas Code of Criminal Procedure Chapter 56 defines victim as:
"A person who is the victim of the offense of sexual assault, kidnapping, aggravated robbery, trafficking of persons, or injury to a child, elderly individual, or disabled individual or who has suffered personal injury or death as a result of the criminal conduct of another".
The Office of the Attorney General serves victims of crime by administering the Crime Victims' Compensation Program and victim service-related grants and contracts, in addition to offering training and outreach programs.
The

Crime Victims' Compensation Program

reimburses out-of-pocket expenses to victims of violent crime and their families. The Crime Victims' Compensation Fund can help eligible victims pay for medical and counseling bills incurred because of the crime and can help families cover the cost of the funeral for a loved one who has been killed.

Grants and Contracts

administered by the Office of the Attorney General help fund a broad range of victim-related services. Domestic violence shelters, rape crisis centers, hotlines, victim advocacy, education, assistance with CVC applications and other victim-related services are available as a result of these grants and contracts.
Physical Injuries to a person are now covered if deemed caused in a commission of a crime noted above.
Who May Qualify (TCCP, Art.56.32.)
An innocent victim of crime who suffers physical and/or emotional harm or death

an authorized individual acting on behalf of a victim

a person who legally assumes the obligations or voluntarily pays certain expenses related to the crime on behalf of the victim

a dependent of a victim

an immediate family member or household members related by blood or marriage who require psychiatric care or counseling as a result of the crime

an intervenor who goes to the aid of the victim or a peace officer

a peace officer, fire fighter, or individual whose employment includes the duty of protecting the public
What Crimes Are Covered (TCCP, Art.56.32.(4))
Crimes involving "criminally injurious conduct," which is defined as conduct that occurs or is attempted, poses a substantial threat of personal injury or death and is, or would be, punishable by fine, imprisonment or death. This includes sex offenses, kidnapping, aggravated robbery, assaultive offenses, arson, homicide and other violent crimes in which the victim suffers physical or emotional harm or death.
The following motor-vehicle-related crimes are also covered:
Failure to Stop and Render Aid**

DWI **

Manslaughter

Criminally Negligent Homicide

Aggravated Assault **

Intoxication Manslaughter

Intoxication Assault **
** Treatments Covered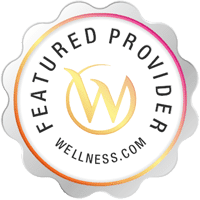 Victims of a crime as defined above, now have treatment options available to them and their family members.
Qualification for the program has been made available for immediate access.
For more information, please feel free to contact us at (915) 850-0900  There is Help, Call Us..
Program Awareness Around the United States and In Texas: Victims Page
Chiropractor & Functional Medicine Practitioner ⚕Injury & Sciatica Specialist • Author • Educator • 915-850-0900 📞
We Welcome You 👊🏻.
Purpose & Passions: I am a Doctor of Chiropractic specializing in progressive, cutting-edge therapies and functional rehabilitation procedures focused on clinical physiology, total health, practical strength training, and complete conditioning. We focus on restoring normal body functions after neck, back, spinal and soft tissue injuries.
We use Specialized Chiropractic Protocols, Wellness Programs, Functional & Integrative Nutrition, Agility & Mobility Fitness Training and Rehabilitation Systems for all ages.
As an extension to effective rehabilitation, we too offer our patients, disabled veterans, athletes, young and elder a diverse portfolio of strength equipment, high-performance exercises and advanced agility treatment options. We have teamed up with the cities premier doctors, therapist and trainers to provide high-level competitive athletes the possibilities to push themselves to their highest abilities within our facilities.
We've been blessed to use our methods with thousands of El Pasoans over the last three decades allowing us to restore our patients' health and fitness while implementing researched non-surgical methods and functional wellness programs.
Our programs are natural and use the body's ability to achieve specific measured goals, rather than introducing harmful chemicals, controversial hormone replacement, un-wanted surgeries, or addictive drugs. We want you to live a functional life that is fulfilled with more energy, a positive attitude, better sleep, and less pain. Our goal is to ultimately empower our patients to maintain the healthiest way of living.
With a bit of work, we can achieve optimal health together, no matter the age or disability.
Join us in improving your health for you and your family.
It's all about: LIVING, LOVING & MATTERING! 🍎
Welcome & God Bless
EL PASO LOCATIONS
Central:
6440 Gateway East, Ste B
Phone: 915-850-0900
East Side:
11860 Vista Del Sol, Ste 128
Phone: 915-412-6677