The Risk of Concussions in High School Sports
Female soccer players suffer the highest rate of concussions among all high school athletes in the United States, a new study finds.
"While American football has been both scientifically and colloquially associated with the highest concussion rates, our study found that girls, and especially those who play soccer, may face a higher risk," said study author Dr. Wellington Hsu. He is a professor of orthopaedics at Northwestern University in Chicago.
"The new knowledge presented in this study can lead to policy and prevention measures to potentially halt these trends," Hsu said in a news release from the American Academy of Orthopaedic Surgeons.
The researchers analyzed data on nearly 41,000 injuries suffered by high school athletes in nine sports between 2005 and 2015. The injuries included nearly 6,400 concussions. The sports studied included football, soccer, basketball, wrestling and baseball for boys; and soccer, basketball, volleyball and softball for girls. During the study period, participation in the sports rose 1.04-fold, but the number of diagnosed concussions increased 2.2-fold.
In sports played by both girls and boys, girls had much higher concussion rates than boys, Hsu's team found. Between 2010 and 2015, the concussion rate was higher in girls' soccer than in boys' football, the findings showed. During the 2014-2015 school year, concussions were more common in girls' soccer than in any other sport in the study.
Girls may be at greater risk of concussion while playing soccer due to "heading" the ball, a lack of protective gear, and an emphasis on contact during the game, the researchers suggested.
Each year, about 300,000 U.S. teens suffer concussions or mild traumatic brain injuries while participating in high school sports, the study authors said.
The findings were presented Tuesday at the American Academy of Orthopaedic Surgeons meeting in San Diego. Research presented at meetings should be considered preliminary until published in a peer-reviewed journal.
SOURCE: American Academy of Orthopaedic Surgeons, news release, March 14, 2017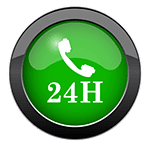 For more information, please feel free to ask Dr. Jimenez or contact us at 915-850-0900 .
Additional Topics: Headache and Auto Injury
Whiplash is a common type of automobile accident injury. Characterized by symptoms of neck pain, whiplash is caused when the complex structures and tissues of the neck are stretched beyond their limit as a result of an abrupt back-and-forth motion of the head. While neck pain is the most common symptom associated with the auto injury, headaches can also occur due to complications along the cervical spine.
.video-containerposition: relative; padding-bottom: 63%; padding-top: 35px; height: 0; overflow: hidden;.video-container iframeposition: absolute; top:0; left: 0; width: 100%; height: 100%; border: none; max-width:100%!important;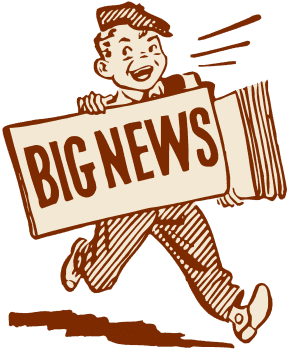 Chiropractor💡 Author • Researcher • Injury & Trauma Clinician • Wellness Educator • 915-850-0900 📞
We Welcome You 👊🏻.
Purpose & Passions: I am a Doctor of Chiropractic specializing in progressive cutting-edge therapies and functional rehabilitation procedures focused on clinical physiology, total health, functional strength training and complete conditioning. We focus on restoring normal body functions after neck, back, spinal and soft tissue injuries.
We use Specialized Chiropractic Techniques, Balanced Diet Plans, Agility Training programs, Cross-Fit techniques, the PUSH-Rx Rehabilitation System and a highly specialized program for our Veterans.
We've been blessed to use our methods with thousand of El Pasoans over the last 27 years. This has allowed us to improve health and restore true fitness through researched non-surgical methods and wellness programs. These programs are natural and use the body's own ability to achieve goals of improvement, rather than introducing harmful chemicals, controversial hormone replacement, surgery, or addictive drugs. We want you to live a life that is fulfilled with more energy, positive attitude, better sleep, less pain, proper body weight and informed on how to maintain this way of life.
As an extension to dynamic rehabilitation, we too offer our patients, disabled veterans, athletes, young and elder a diverse portfolio of strength equipment, high performance exercises and advanced agility options. We are very proud to have teamed up with the cities premier therapist and trainers in order to provide high level competitive athletes the option to push themselves to their highest abilities within our facility.
Come learn how to improve your health for yourself and your loved ones.
With a bit of work, we can achieve optimal health together, no matter the age or disability.
Its all about: LIVING, LOVING & MATTERING! 🍎
God Bless
2 CONVENIENT LOCATIONS:
CENTRAL ELPASO:
6440 Gateway East, Suite B
EAST SIDE ELPASO:
11860 Vista Del Sol, Suite 128
PHONE: 915-850-0900 ✔️