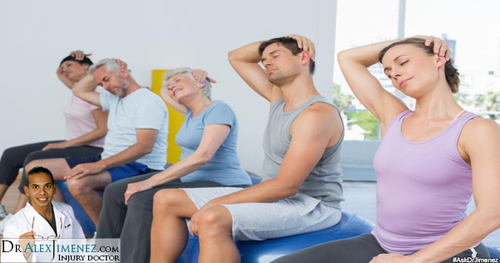 Chiropractor El Paso | Evaluating Neck Injuries in Athletes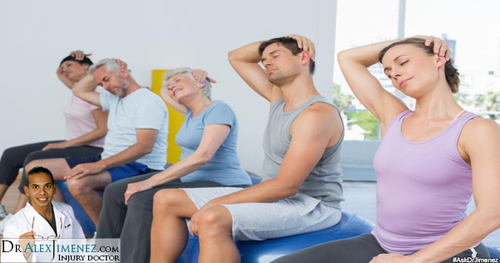 The predominance of neck injuries in sports is believed to be rising, mostly due to the increased improvements in injury recording and observation. However, the growth of physical, extreme sports has led to higher risks of injury among unprepared athletes.
For instance, athletes who participate in sports such as skeleton, where individuals sprint on ice and hurtle head first down an icy, often bumpy track at elevated speeds, must learn to understand the importance of properly training their neck to avoid complications to its surrounding structures. Neck injuries are common in skeleton but these can be prevented. Neck training doesn't simply involve avoiding the risk of suffering a neck complication, in competitive sports, such as skeleton, strengthening the neck can ultimately improve an athlete's overall physical performance, helping them achieve their goals of triumph.
In order to decrease the chance of injury, the neck needs to be strategically and individually prepared to ensure it has a greater tolerance to the increased loads it's exposed to. But, before an athlete begins implementing this program, it's essential for them to receive an accurate evaluation of their cervical spine in a comprehensive assessment and screening process.
Neck injuries occur most frequently in motorsports and high impact, collision sports like rugby. It's been previously described that acute force exposure through compression and distraction, axial loading and/or direct blows along with sudden acceleration and deceleration of the structures of the body, are the most common reasons for injury in these types of sports.
Dr. Alex Jimenez D.C.,C.C.S.T's insight:
Approximately 50 percent of the overall population may experience neck pain at some point in their lifetimes, with sports-related injuries accounting for about 10% of all neck injuries and symptoms. The cervical spine is a region which requires more concentrated attention than it usually receives, especially in the presence of a neck injury along with symptoms that can alter an individual's athletic performance. For more information, please feel free to ask Dr. Jimenez or contact us at (915) 850-0900. 
See on elpasochiropractorblog.com
Chiropractor💡 Author • Researcher • Injury & Trauma Clinician • Wellness Educator • 915-850-0900 📞
We Welcome You 👊🏻.
Purpose & Passions: I am a Doctor of Chiropractic specializing in progressive cutting-edge therapies and functional rehabilitation procedures focused on clinical physiology, total health, functional strength training and complete conditioning. We focus on restoring normal body functions after neck, back, spinal and soft tissue injuries.
We use Specialized Chiropractic Techniques, Balanced Diet Plans, Agility Training programs, Cross-Fit techniques, the PUSH-Rx Rehabilitation System and a highly specialized program for our Veterans.
We've been blessed to use our methods with thousand of El Pasoans over the last 27 years. This has allowed us to improve health and restore true fitness through researched non-surgical methods and wellness programs. These programs are natural and use the body's own ability to achieve goals of improvement, rather than introducing harmful chemicals, controversial hormone replacement, surgery, or addictive drugs. We want you to live a life that is fulfilled with more energy, positive attitude, better sleep, less pain, proper body weight and informed on how to maintain this way of life.
As an extension to dynamic rehabilitation, we too offer our patients, disabled veterans, athletes, young and elder a diverse portfolio of strength equipment, high performance exercises and advanced agility options. We are very proud to have teamed up with the cities premier therapist and trainers in order to provide high level competitive athletes the option to push themselves to their highest abilities within our facility.
Come learn how to improve your health for yourself and your loved ones.
With a bit of work, we can achieve optimal health together, no matter the age or disability.
Its all about: LIVING, LOVING & MATTERING! 🍎
God Bless
2 CONVENIENT LOCATIONS:
CENTRAL ELPASO:
6440 Gateway East, Suite B
EAST SIDE ELPASO:
11860 Vista Del Sol, Suite 128
PHONE: 915-850-0900 ✔️